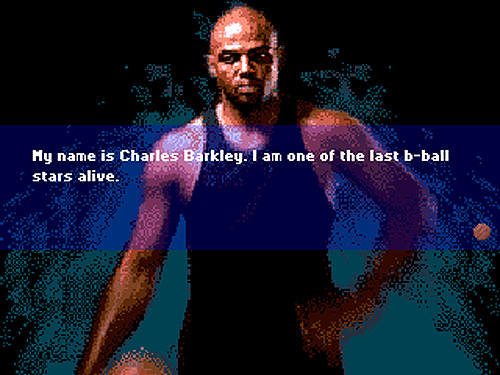 So, the NBA usually puts really crummy games on at Thanksgiving. Like, incredibly crummy. If you've been watching the NBA in the past decade, you know the score. This year, when we were all naive young souls who didn't know our season would be cancelled, the lineup was (I kid you not) the Hawks hosting the 76ers and the Clippers hosting the Hornets. Which may be bad, but they aren't any worse than previous years. In fact, they may be marginally better. The NBA only officially began the trend of nationally televised late games on Thanksgiving in 2009, but they still scheduled Thanksgiving games before. So let's take a look back at the last decade's NBA on Thanksgiving, because I'm still waiting for dinner and have little better to do.
• • •
2010: ATL 116 v WAS 96 & LAC 100 v SAC 82
I remember this slate, mainly because I actually watched it. Before these games were nationally televised I had little to no means to actually watch them, so I'd just read about them in the paper the next day. I distinctly remember being marginally impressed with Josh Smith, but being far more impressed with the mushroom ravioli my girlfriend's father had made from scratch. Blake was good in the nightcap, though I thought Gordon was better.
2009: ORL 93 v ATL 76 & UTA 105 v CHI 86
So THIS is why the Bulls signed Boozer to that insane contract! He went dynamo on the Bulls on Thanksgiving night, putting up 28-8-5 with a steal and three blocks on 85% shooting in 35 minutes of work. Glad we finally got to the bottom of that. Otherwise, an extremely boring night, with an average margin of victory of +18 points. No transcendent performances to speak of.
2008: ORL 105 v WAS 90 & NOH 104, DEN 101
Holy shit! It's a game that was actually worth watching! Am I seeing things? The Hornets were fresh off nearly making the WCF in 2008, and the Nuggets would make the WCF that season. Chauncey Billups was still adjusting to his teammates, and shot a hilariously bad 33% on the night. Hilton Armstrong started at center for the shorthanded Hornets, J.R. Smith dropped 32, and the game was tied with 25 seconds to go before Posey dropped a three-bomb on J.R. Smith's face. The Nuggets missed a chance to tie it, had to force free throws, and nearly shocked them when Smith made a swag three with four seconds to go, but the Hornets made their free throws to close the night out. Looks like the kind of fun unexpected regular season close one that I WISH I WAS WATCHING RIGHT NOW. In other news: the 2009 Wizards blew, and the Magic made the finals that year.
2007: No games scheduled.
Whoa, whoops! I had forgotten about the legendary 2007 Thanksgiving player strike, where the NBPA boycott Thanksgiving games in order to protest the draconian "everyone must wear turkey suits" dress code instituted by David $tern for that year's Thanksgiving slate. Instead, they all played NBA 2k12 and wondered how the hell LeBron, Wade, and Bosh had ended up on the same team. Also: they all wondered how they'd somehow gotten copies of a game that wasn't to be released for four more years. Then they realized that seeing too much of their own future could create a time paradox, the result of which could cause a chain reaction that would unravel the very fabric of the space-time continuum and destroy the entire universe. Then Barkley did a Chaos Dunk, and everyone stopped worrying about it and ended the strike.
2006: WEST SIDE STORY 112 v MACBETH 140
This year, $tern decided to treat the players to a Thanksgiving off. In so doing, he decided that the 2006 Thanksgiving slate would be played by two troupes of actors currently starring in competing plays in the San Fernando valley. They had to hoop it up in full costume, leading to some awkward moments where the Macbeth Players tripped on their robes while trying to run the fast break. Despite lacking any competent defensive talent on either team, the players scrapped it out on offense. The Macbeth crew pulled it out behind a magical night from their star, scoring 67 on a wide array of trick shots, swag threes, and generally balled all over everyone's face. It was fantastic. Upon completion of the game and an awarding of the complimentary bathrobe stamped with David Stern's face, Macbeth gave a celebratory speech only to be tragically cut short by the reanimated corpse of Emperor Norton shooting him and accusing Stern of regicide. He then broke up the crowd with an ill-conceived duel with Stern's handlers. Entertaining, but Norton's corpse was never heard from again.
2005: DET 235 v AIR BUD'S PICKUP TEAM 25
Wow, uh... that turned into sort of a slaughter. A mercy rule game if there ever was one. At least it answered the age-old question as to whether Air Bud was really a good player. Disastrous 1-26 shooting night from the old pup, along with 23 turnovers (an NBA record) despite fouling out with only 20 minutes to his name. And thus was Air Bud revealed to be, as the folks at I Go Hard Now once surmised, little more than a ballhogging chucker that simply couldn't make it in the big leagues. I don't know why Stern had them do this game. A cruel matchup, at best.
In the end, I guess it's a mixed bag. The league's certainly had a creative time trying to fill the Thanksgiving slot, it's just a shame they've never really hit on anything that worked. Tune in later tonight as the Gothic liveblogs this year's thanksgiving treat: union lawyer Jeffery Kessler vs supreme overlord David Stern, one on one at the negotiating table. David Boies and Adam Silver are officiating, with Derek Fisher out for the night with a broken heart. Oh, wait. That was a typo. I meant "every NBA fan on earth." Sorry folks. Have a good thanksgiving anyway, and here's hoping for some good news tomorrow. Enjoy your turkey.