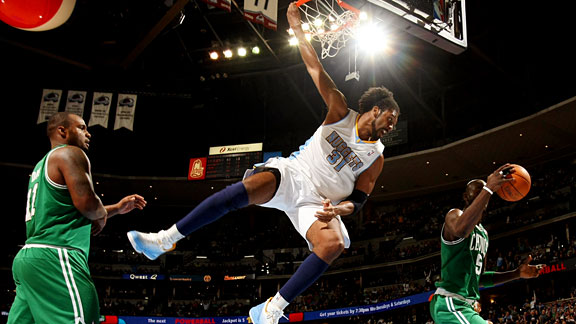 Season's back, everyone! And you all know how we like to celebrate. Excruciatingly long posts analyzing intricacies and untapped facts, ahoy! In this mini-feature, watch as Aaron shares his inexpert opinions on every amnesty, trade, and signing -- big and small -- that goes on before the season starts. We're going to cut it into several parts -- this is a to-be-updated post on the larger deals of this transaction period. In an amusing and somewhat unintentional twist, every player in this post isn't just one of the larger prizes from free agency, they're also all big men. So, big deals in more ways than one, I suppose. This post outlines my thoughts on the signings of David West, DeAndre Jordan, Marc Gasol, and Nene. Let's get to it.
• • •

THE BIG SIGNINGS
DAVID WEST TO INDIANA

David West to IND on a 2-year $20 mil contract.
Wow. Absolutely love this signing for Indiana. Really. This is one of the bigger signings of this free agency period, because in one fell swoop the Pacers did two huge (and connected) things. They started by shoring up the biggest hole in their roster going forward. They also kept David West from going to Boston, his second most-desired landing spot. In landing West and keeping the Celtics from getting their hands on him, Larry Legend essentially wrenched open the Pacers' window for contention while reaching his zombified hand up to slam the Celtics' window shut. This isn't to say the Celts won't be good this year -- they will, and they've got about as high a title shot as any team in the league that doesn't star LeBron and Wade. The Celtics certainly have one last run in them before Wyc Grousbeck brutally dismembers the team for cap space next summer. But in terms of comparing the Pacers and the Celtics directly?
Larry Bird's new team is poised to make a leap and supplant his old one as the tertiary fringe contender in the East as early as next season. It's that simple. The teams are not constructed the same way, at all, but in terms of quality relative to the very top margins of the east the 2011 & 2012 Celtics are about as far from the Heat as the Pacers are going to be going forward. The price here is the best part -- the Pacers have picked up an all-star caliber starting big man on a limited-risk 2-year deal that has them retaining cap space, staying under the tax, and giving their new star forward a contract that's barely more lucrative than the one J.J. Barea got from the Wolves. Does this sound borderline insane to you, too? Because it seems pretty insane to me. And make no mistake -- West was, last year, an all-star caliber forward. He's got one of the purest midrange shots of any big in the game, and his presence on the Pacers is going to drastically open the lane for Hibbert to start exercising his surprisingly refined post game more. And more importantly, perhaps, increase his confidence in using it.
Up until now, the Pacers have had to play Hibbert primarily with Foster, Hansbrough, and McRoberts -- in adding West's strong midrange game and generally good rebounding, Hibbert finally is going to have a big that as a general rule draws men far out of the paint instead of drawing them in. As last season went along, teams began to game plan for Hibbert's post game, and they found that in overcommitting on him in the post they could throw him off his game and generally force a bad shot or a turnover. With West waiting in the wings and Hibbert's generally adept passing to get him the ball, teams are going to lose their best way of game-planning for Hibbert's post game. In doing so, the Pacers big man rotation goes from a general weakness to a big point of strength, and one that the team can build on in the future. Although it's well worth noting that defensively, West-Hibbert is never going to be a rotation to tip your cap at. So the Pacers have a lot of work to do in transforming an excellent young team with serious assets into a star team with the defense and fundamentally sound play. Migrating there will take them a few steps from here. But unlike a few years ago, the Pacers now have essentially all the pieces they need to start contending. It's up to a quality coach and some quality minor pickups to hash it all out.
Underrated fringe positive, too? Now that Eric Gordon is stuck in a bad situation, he'll enter unrestricted free agency in two years. Exactly when West's contract runs out and the Pacers get a wealth of cap space back. Has there really been a better time to be a Pacers fan? After years of brawl-fueled irrelevance, the Pacers look like a well managed group that's on the fringe of putting together something really special. It's exciting. And I'm really happy to see it.
• • •

GASOL TO MEMPHIS

Marc Gasol to MEM on a 4-year $58 mil contract.
Good contract. As I outlined in my prior player capsule featuring Gasol, he's currently a bit overrated. Gasol spent the entirety of the 2011 playoffs facing big men whose games are tailored to his defense. The bruising defensive stylings of Marc Gasol were hard on a late-career Duncan that relies on his finesse -- or, really, any of the Spurs bigs he had to guard. Is he worth this contract, though? I'd say yeah, in spades. The new CBA hasn't eliminated the owners' tendency to overpay for players lacking in talent and potential, but by convenience of the chopped max years, the owners are making more reasonable deals every day. This is just one such example. There isn't really much to talk about related to Gasol himself (good center, deserves the money, that's it). So let me explain why this is an example of owners making better deals. Gasol is currently 26 years old -- a good age, but not a great age. Because max contract lengths have been cut a year, the most that the Rockets could offer him was a 4-year contract -- which Memphis proceeded to match. Done deal.
Under the old CBA, that 4-year contract becomes a 5-year contract, and takes him to the age of 31 -- Gasol will probably still be a reasonably productive player at the age of 31, and would then be up for a max extension that he'd most likely get. There's no shortage of teams willing to pay a premium for a good big man with absolutely no emphasis on the future. In THAT theoretical deal, a 5-6 year contract taking him to the age of 36 or 37, he'd most likely be a huge albatross by year 2 of the deal and completely worthless to his team by year 4. But with the new contract structure, this 4-year deal is going to take him to the age of 30 -- he'll then be up for a 4-5 year deal that takes him to 34-35, which may end up with a year or two of him not really producing up to his contract, but nowhere near the 3-4 year reign of terror a theoretical 31 year old $15 mil per year Marc Gasol would be making in an alternate reality where the old CBA was simply extended with no alterations.
This isn't good for the players, mind you. A ton of players in the NBA make the bulk of their lifetime income on the added benefit that those last two or three years of unproductive albatross status has for their checkbook. By reducing the size of contracts, GMs necessarily are making marginally better decisions, simply because they aren't able to sign those last few years. I don't really think it's particularly GOOD for the league that the only way they can curb stupid decisions is to hurt the players and altogether remove the option of making those last few years. It's more a sign of the batshit crazy management that some teams have in the first place, and the generally strange free agency market imposed by agents teetering on the brink of insanity. But it does lead to entertaining times, so I suppose we can deal with it.
• • •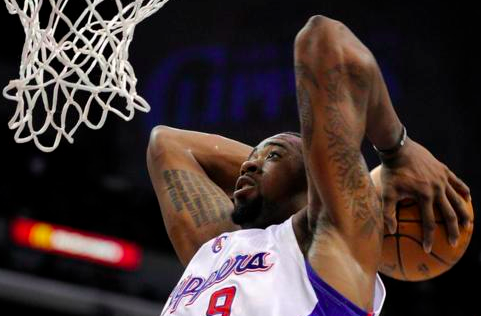 JORDAN TO LOS ANGELES CLIPPERS
DeAndre Jordan to LAC on a 4-year $43 mil contract.
DeAndre Jordan isn't a $10 million dollar a year player yet. He isn't even a $7 million dollar a year player, if I'm honest -- the Warriors continued an offseason of insane decisions by offering him this ridiculous contract, while the Clips decided to continue their quixotic offseason pursuit of a continual one-upping of their worst decisions by taking them up on it. Look. It may turn out well. Jordan is young. He has a decent amount of promise, and like Mike Conley, it's entirely possible he lives up to this deal. It looks highly unlikely, but it's always possible. But this contract is simply ridiculous. His defense is somewhat overrated -- I'm currently working on a piece examining block value and trying to flexibly graph / measure the defensive aptitude of various NBA players, and I recently came to looking at his numbers. His results on the block are relatively good, but teams still pound the ball down low when Jordan's in the game because he has a nasty habit of fouling every time he plays on-the-ball defense.
This wouldn't be a problem if he was a backup, or if he was a spot defensive guy working on help beside a defensive mastermind. This becomes a big problem when he's playing alongside one of the worst defensive big men in the league (and I'm not going to get into this right now, but Blake Griffin was awful last season on the defensive end and somehow managed to get worse as the season went along -- he fully deserves that title) and needs to roam just to make sure teams don't have open hunting season on Griffin's lazy rotations and weak closeouts. This becomes a bigger problem when you realize that Jordan's entire offensive game is based on the dunk -- the man has never seen a jump shot he can make in his life, and his game has essentially stagnated since he came into the league. He's played more minutes, but without really increasing how effective he is. Now that the Clippers have CP3, this move is a bit more defensible -- in CP3/Blake/Jordan they have a big-ish three that can begin to build a contender. But with contracts like the inexplicable one they gave DeAndre, they're hardly going to have the room to augment that core.
Which is really the big problem here. It's one thing to overpay DeAndre Jordan in a vacuum -- just a normal everyday Clippers move. It's another when you're under a strongly restrictive CBA that's going to negatively impact the Clippers' ability to make moves to augment their contending core in the future. Now that they have CP3 and sent out every draft pick known to man, they need to build through free agency and trades. They have lost all their trade chips. So now it's all up to the Clippers to make the smart free agent signings you need to build a contender around their young superstar core. Yes. I just wrote "It's all up to the Clippers" seriously. It's a brave new world we're living in now, folks.
• • •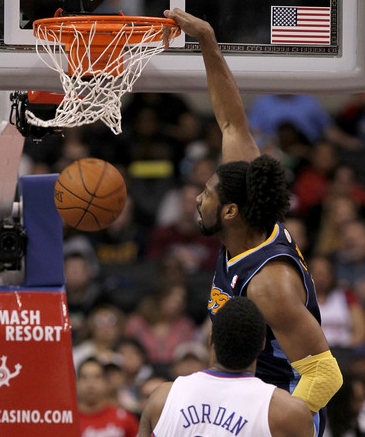 NENE TO DENVER
Nene to DEN on a 5-year $67 mil contract.
It may seem odd looking at the lofty total, but Nene actually took a slight pay cut to play with Denver -- something very few players would ever do. The Nets were offering $65 to $70 million over 4 years, a significantly larger scale of contract on a year-to-year basis than the relatively tidy 13.5 million a year he's getting from the Nuggets. I can't altogether endorse the contract as reasonable, although I admit that Nene may be a bit underrated. His contributions are obvious through neither his defensive chops (not great, but not bad) or his box score statistics (15-8-2) but rather in his generally incredible efficiency and his ability to fill in the gaps on an offense. He's essentially as good as the players you surround him with -- last season, for instance, he was assisted on 70% of his baskets, one of the highest numbers for a 14+ PPG scorer in the league last season.
So, perhaps that was his incentive in taking the 5-year contract for a bit less money to stay with the Nuggets -- playing for Karl and the Nuggets has worked out pretty well for Nene, and while he's never really been an integral part of an important or legendary team, he clearly has a good rapport with the guys he plays with and relies on them so strongly for his own offense that he didn't want to test the waters elsewhere. His defense, as I glanced over earlier, isn't bad but isn't good. Larger players bully him badly in the post and he isn't really instinctively skilled enough to stay on the rangey stretch four types, but when he's given the space to roam the court he can be an asset in help defense and helping your team keep the pick and roll on lockdown. Overall? The Nuggets have a good team entering the 2012 season, and Nene is going to be a big part of that. He turned down a relatively awful situation in New Jersey for it, which may have been a better move for his overall legacy and his general rapport. For a player that relies so much on the pieces around him, getting himself locked into a New Jersey team that may not have Deron Williams one year from now would be essentially setting himself up for abject failure if Deron was to leave.
I don't really know what else to say. It isn't a terrible signing, and it's cheaper than I suspected it would be. So I suppose, all in all, the Nuggets won. Nene remains in Denver. Fun times were had by all.
• • •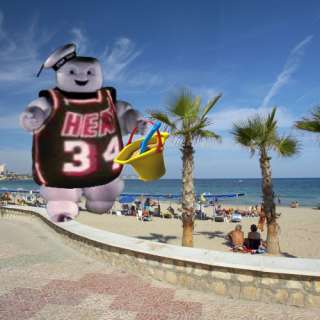 CURRY TO MIAMI

Eddy Curry to MIA on a 1-year veteran's minimum contract.
Did I title this post "big deals" and keep Curry out of the small deals posts just to make another Eddy Curry joke? The world may never know the answer to that. We do know one thing, though. There's really no bigger deal than Eddy Curry. And there never will be.
• • •
That's it for this edition of transaction analysis. Next time, I'll be covering the Knicks moves and the Mavericks' moves in two freeform long posts analyzing my expectations for and general thoughts on both the Chandler-Melo-Amare Knicks and the Dirk-Odom-Delonte Mavericks. And that one trade that sent Gordon the Tank Engine to New Orleans in exchange for Prince Paul. Watch out for that. Goodnight, everyone. Hope you all are enjoying our coverage -- there's a lot more coming from where this all springs from.