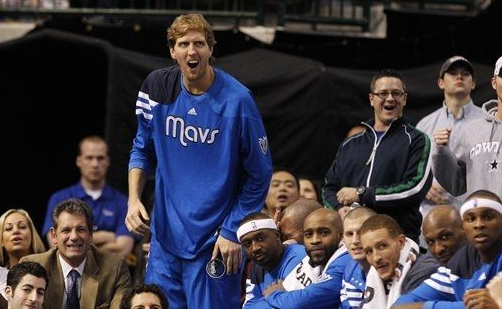 The Dallas Mavericks won the 2011 NBA Championship. It was a pretty big deal, you might've heard about it. They've also been one of the most active teams in the offseason -- they've lost the linchpin of their defense, Tyson Chandler, but gained the reigning sixth man of the year Lamar Odom. They lost the diminutive Barea (he of filleting the Lakers and getting killed by Bynum fame) but added the eternal wildcard Delonte West. They let DeShawn Stevenson and his shocking defense walk, but replaced him with Vince Carter -- half man, half... geriatric? That's not how that's supposed to go! Regardless. The Dallas Maverick team that takes the floor on Christmas day to receive their rings and raise the blue and white to the rafters will bear few similarities in style to the team that reigned supreme last June.
Missing a whole wealth of pieces, Rick Carlisle will find himself tasked with quite the challenge -- while the pieces may be there, alchemizing together a cohesive contending unit from this menagerie of mismatched parts is going to be a thing to see. But among their key losses and gains, Dallas is stirring together an odd, odd brew. The 2012 Mavs look to be a potent and unpredictable blend of heterodox rotational flaws and opportunistic lineup tinkering. It could blow up. It could be dominant. We don't really know. I've never been a Mavs fan, nor ever will I be. But I'm excited to see how this plays out, and you should be too.
• • •
Other than simply wanting to see them on the court and watch how Carlisle forms this team, I don't really know what to think about these Mavs. I could see them implode and I could see them take the league by storm. I'm comfortable saying that they're the most intriguing team-to-watch entering next season, but that's really about it. Last year's Mavericks won a title with a somewhat rare combination in the context of the last 20 years, but a generally traditional one historically -- superstar offensive player, superstar defensive player, great distributor, a fantastic coach, and a whole lot of strangely high-quality bench guys. This team? This team is confusion. The opposite of the orthodoxy. Mismatched players all over the place, and replacement parts that render traditional positions almost irrelevant.
If Carlisle really can repeat with this team, I feel pretty confident saying it will require the most innovative lineups Carlisle has employed during the entirety of his coaching career. As a teaching example, consider: there are going to be moments this year where Lamar Odom is the de-facto point guard on offense. The distributing center of the team. Kidd can't play more than 30 mpg in a compressed season like this one, and while the Mavs are flush with backup guard talent, none of their backup guards are particularly good distributors. Delonte West is the closest they have to a backup point guard, and as someone who's a huge fan of Delonte, everyone who knows his game knows just how much better he is as a two than as a one. He can make passes, and he can be a serviceable point, but his true value is as an off-the-ball bulldog defensive 2. Vince Carter's passing game long ago left to roam the ether. Beaubois is a promising scorer but he's shown minimal passing ability.
So where does that leave you? A short stint with a lineup where Lamar Odom is the primary ballhandler, employing Dirk and Marion as roll men with Delonte and Carter in the wings if the play goes sour? Does the team manage a point-by-committee sort of strategy? And who defends what? Dirk's defense has gotten better over the years, but at this point Odom is essentially the best defensive talent in the Mavs' big rotation. Do you cross-match Odom on the opposing center and hope he can draw them out of the paint? Do you keep Dirk at center and live with the terrifying defensive results? I really don't know, and I'm not sure anyone else does either. And that's part of what makes this Mavs team so interesting. Try to wrap your head around how these prospective lineups could look, on both ends of the court, with my interpretation of why it could work and how it would be played.
MAIHINMI, DIRK, ODOM, CARTER, WEST; Odom as primary ball handler, Dirk as the roll man. West move off the ball to get in position for threes. Maihinmi operates to get the opposing center out of the paint for Dirk and Odom to drive. If there's an opening, Carter slashes to the rim.
DIRK, ODOM, TERRY, WEST, KIDD; Smallball with a twist -- Odom is a tall four, allowing for a Dirk-Odom frontcourt to switch off on defense and keep the post at least moderately covered. Every single player on the floor can shoot and make spot-up threes. Nightmare to cover.
HAYWOOD, ODOM, DIRK, TERRY, WEST; Giganto-ball. Haywood can't do much of anything but camp the paint, but Odom and Dirk are limber enough to switch between the 4 and 3 on defense depending on who's the more quality player. Odom and West switch off as handlers. Terry slashes in concert with a Haywood screen and an Odom fake.
If I had to pick one word to describe my impression of these lineups, it'd be chaotic. Unpredictable. Every one of these lineups could be an absolute disaster, but they could also be fantastic. Dirk defending centers is going to be horrible. Odom is not a day-to-day player -- any Laker fan would tell you he has his off days, and on this team, his off-days could destroy them. I'd put money on seeing derivatives of these strategies used by Carlisle this year, and that's part of why this team is so hard to pick for or bet against. You simply can't say for certain how Carlisle is going to use these pieces or how effective they'll be. There's no other contender in the league right now juggling lineups as untested and experimental as the 2012 Dallas Mavericks. Not one.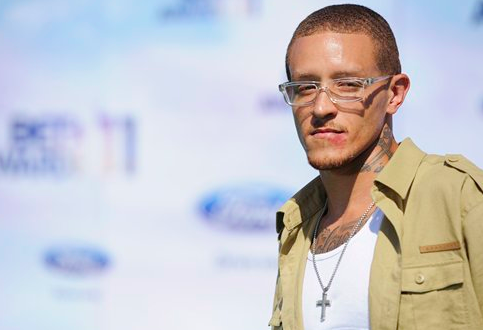 And that's only about their new pieces. That's not to say there aren't questions about their old pieces. Those there are, and big ones too. If you weight their roster's ages by the number of minutes they played, the Mavs won last year's title with a weighted age of 31.0. You may be surprised to know that the 2011 Mavs were one of the top 10 oldest teams in the last decade, let alone last year. To wit, the list:
        YEAR  TM     WP%  WT-AGE
  1     2001  UTA  0.646    32.2
  2     2000  UTA  0.671    31.6
  3     2008  SAS  0.683    31.5
  4     2001  MIA  0.610    31.2
  5     2000  SAS  0.646    31.1
  6     2003  UTA  0.573    31.1
  

7

     

2011

  

DAL

  

0.695

    

31.0

 
  8     2010  DAL  0.695    30.9
  9     2009  SAS  0.659    30.7
 10     2007  SAS  0.707    30.6
So, yes. They were extremely old. This would be a problem in any case, but may be even more of a problem next year. The Mavs aren't getting younger -- they've gotten even older. The team lost the services of Tyson Chandler, J.J. Barea, and Deshawn Stevenson -- 28, 26, and 29 respectively. Not only will all their rotation players be older, they've added older talent. Carter is 34. Odom is 32. Delonte is 28. The Mavs stand a serious chance of shattering the 2001 Utah Jazz record for oldest rotation in the 2000s, and challenging the 90's record of the 1998 Houston Rockets (32.3). The only title team in the last 20 years that was older was the 1998 Chicago Bulls, at 32.0 weighted age -- a number the 2012 Mavs will easily match, and most likely rise far above. There are no remaining pieces on the Mavs' roster that were under 30 and got over 500 minutes over the course of the 2011 season. Zero. Barring a massive surprise from Mahinmi or Beaubois, Delonte West may be the only player under 31 to get over 20 mpg.
Putting it in those terms, you start to realize just how strange the 2012 Mavs experiment is going to be -- you have a roster that may very well shatter records for the oldest weighted age in the last two decades. You have a team with no positionally orthodox options for a coherent rotation. A team fielding a 38 year old point guard who can't shoot, a far-past-his-prime catch-all Shawn Marion as the best defensive player on the team, and depending on Lamar Odom for consistent contributions. You have all the storylines you can care to write -- Dirk as the reigning finals MVP trying to keep his game from falling off a cliff as he slowly succumbs to age, a team poised to blow itself up the minute 2012 free agency starts in an effort to snag either Deron Williams or Dwight Howard, Delonte West battling his bipolar demons, Lamar Odom angry at one of the Mavs' biggest western rivals because the Lakers management that would dare try and trade him, Vince Carter's ongoing quest to NOT sabotage every team he's ever played for... et cetera.
So many storylines. So little certainty. So much left to question. The 2012 Mavs are the most interesting team in the league. I don't mean that in a good way, but I don't mean it in a bad way either. Here then lies the grave of the 2011 Dallas Mavericks. Dead before they've even gotten their rings. In its place stands a noble experiment the likes of which we haven't seen in years. Because though Dallas fans wouldn't want to admit it, it's true. The champs are dead. But long live the 2012 Mavs, anyway.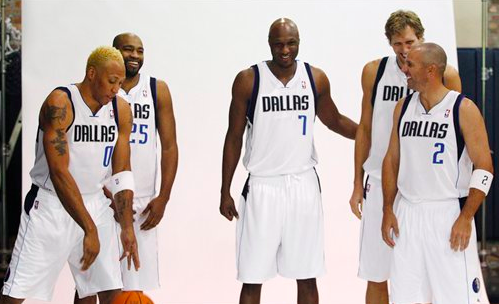 • • •
A short content update. Alex is working on a season preview 5-on-5 for another blog, and I recently posted a piece examining the Cavalier rookies in the ostensible first game of the 2012 season,
a preseason tilt between the Pistons and the Cavs
. Do give it a look. There's some big news on my end coming this week, but I'm not going to spoil it, so I'll leave you wondering. Have a good night, friends. More tomorrow. And Christmas? That's in a week, if you believe it, and the season comes with it. Stay thirsty.