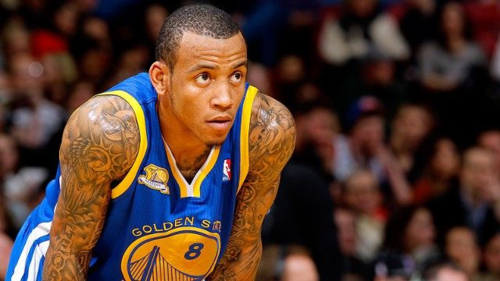 This was an atrocious day of basketball in a lot of ways. The NCAA tournament had one of the least engaging first days it's had in the last 10 years, absolutely devoid of drama or underdog victories -- in today's action, only a single upset occurred (courtesy of 12th seeded VCU, a team I support and enjoy given that I currently live in Richmond). That was also quite literally the only compelling game, with a decent last few minutes for those who sat through a relatively boring first and a quiet second. Otherwise? Terrible tournament action, and barely worth the hype. Up until about mid-morning, it appeared the NBA's trade deadline would be as boring. Luckily for us, that didn't quite happen. Tomorrow we'll be featuring a 3-on-3 style post with Adam, Dewey, and one of our new writers going over some of the results. This is my contribution to the discussion, in the format of four reactions I had to the deals at hand. Hope they inspire some thoughts.
• • •
1. The Bucks and the Warriors both got what they wanted.
This is somewhat odd to say, because I don't totally agree with what the Bucks wanted. But I do think that this is the rare type of trade that's mutually beneficial and takes no advantage of poor GM tendencies on either side. For the Warriors, they're going all-in on a last ditch attempt to clinch a top-7 pick and keep Utah from getting their protected pick in a loaded draft. They traded two rotation players -- one of whom played almost 40 minutes per game and was ostensibly their offensive mainstay -- for a player whose season is over and a player whose contributions this season have been marginal at best (and whom they immediately flipped for a player that duplicates the production of Dorrel Wright). They're considering holding Curry out the entire rest of the year, essentially leaving their fate in the hands of Nate Robinson, an in-and-out David Lee, and a disgruntled team that has almost entirely checked out. They may not get a top seven pick, but it won't be for lack of trying.
As for the future? Murky, but I can't say I'm too down on it. The Warriors -- if they succeed in keeping their pick -- will enter the court next year with an intriguing five-man rotation of Curry, Thompson, Lee, Bogut, and a lottery pick (Kidd Gilchrist, anyone?). Bogut was the best player in the deal given his defensive impact on a team's overall composition and his ability to play big minutes -- his offense has been lacking since the gruesome arm injury, but his defense more than makes up for it. Especially when put next to an offensively talented lineup with Curry, Klay, and Lee. They paid a bit of a price to do it, parting with a young all-defense bench man in Udoh and their talented (albeit cancerous) scorer in Monta. All the while taking on the Bucks' worst contract. But they've built a team well designed to tank the rest of this season and come back next season with a much higher ceiling. It's actual progress towards a contending franchise, in other words, something that the Warriors have been virtually allergic to in the last decade. I can't knock that.
As for the Bucks? They want the playoffs this year, and the revenue that entails. They want to rebuild the franchise's image in Milwaukee by making the playoffs and putting together an exciting team. With Ilyasova, Jennings, and Monta? They have that. It's an oddly composed bunch, and it has a high probability of blowing up. But they replaced two players that weren't going to be playing for the rest of the season with a talented scorer and a talented backup big man. The Bucks are -- as we sit -- in the 8th spot in the East. They may have just strengthened their team enough to punch their ticket. As for expanding the team from here? We'll see. They have a ceiling right now as a middling eastern team. That's not fantastic, but if they can just get healthy and get there, perhaps then they'll have the ability to trade up with their extra cap space and start really contending. Until then, a trade where they freed loads of cap space and acquired two young, talented players will have to do. Not bad.
• • •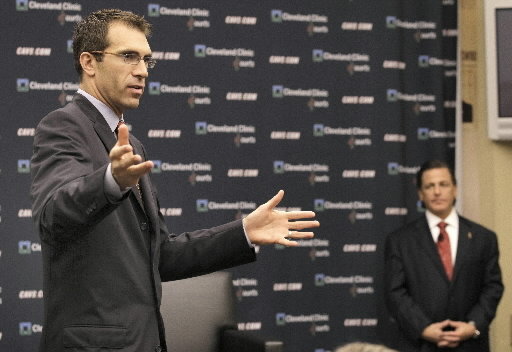 2. The Cavaliers were jobbed, and Cavs fans are being ridiculous.
Look. I understand the general logic that the supporters of the trade tend to peddle -- Cleveland had to hit the cap floor, and the deal was about getting something for Sessions. Anything. But taking on Walton? Walton's contract isn't just bad, it's toxic money for a player who is worse than nothing. Ramon Sessions was not a good fit for this year's Cleveland team, and Cavs fans were endlessly frustrated with his penchant for freezing out Kyrie and refusing to give up the ball. I realize that. But he was in no way a low-value commodity. If you look at the Laker trade logically, the Cavs paid almost $7 million dollars (Luke's salary when you add the trade kicker that makes it even higher) in dead weight non-expiring salary to acquire the 25th pick in the 2012 draft. Because to the Lakers, the pick is how much it would've cost them to peddle Luke onto any team in the league, even disregarding sending the Lakers any salary at all. They wanted -- and needed -- to get Luke off their books. The draft pick wasn't for Sessions. It was to do the Lakers a favor and take their worst contract. Then, after having done that, the Cavs traded Ramon Sessions for the rights to swap the Heat's 2013 pick with the Lakers' 2013 pick. Think about it that way, and you begin to see how odd of a trade it was.
In the long term, this isn't the worst deal in the world for the Cavs. But the idea that the Cavs couldn't have done anything with that money is absurdly short-sighted. Teams regularly send picks over to other teams to take bad contracts -- with the Cavs' monster cap space, Chris Grant could've pulled off some cost-cutting acquisitions for other owners to ensure they stay under the tax. Several second rounders, possibly some late firsts, etc. And while he still can, Luke's awful contract going to seriously endanger the Cavs' ability to ensure a clean book going forward if Grant does the sort of cap rentals that can net the Cavs picks. Ramon Sessions was far, far more valuable than a pick swap in 2013. No matter what your opinion of his game is. At the very least, to make this trade even remotely fair, Grant could've drawn in Andrew Goudelock or Devin Ebanks instead of Kapono. Just some sort of young and marginally talented player for the Cavs to take a flyer on. Instead, the Cavs get two busted contractual husks and paid almost $10 million dollars to acquire a terrible draft pick. Was it worth it? Could they have put more pressure on the Lakers and done better, getting Goudelock or Ebanks instead of Kapono? Or refused to take Walton altogether and forced the Lakers to use their TPE? Of that I have no doubt.
And for that reason, I can't really say I have any reaction to this trade beyond a gross taste in my mouth and some residual annoyance from being repeatedly told on Twitter that Boosh (from I Go Hard Now) and I were not real Cavs fans for being quite low on the overall trade. Really, guys. It wasn't a good trade. It wasn't a strictly atrocious trade, but there's no way you could call it a good one.
• • •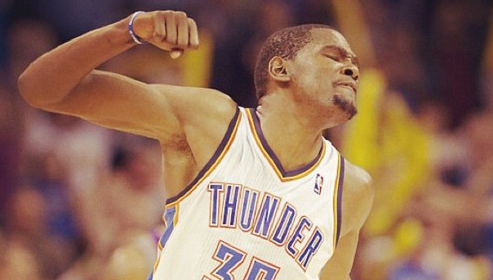 3. The Thunder were -- outside of the Nets -- the biggest deadline losers.
I'll try to keep this short, as I didn't mean for these to be quite this long. But I'm of the strong opinion that besides the Nets (whose awful deadline is mostly due to Dwight's decision rather than any mistakes of their own volition), there isn't a team in the league who had a worse trade deadline than the Thunder. Why? Simply put, the West looks a lot stronger right now, and the Rockets -- a team the Thunder have already lost to twice and a team that seems to be forming an odd rivalry with the Thunder -- immensely strengthened their team and increased their chances of getting to the playoffs in the 8th seed. Much like the Grizzlies of last year were to the #1 seed Spurs, the Rockets getting the 8th seed would be the worst-case-scenario situation for the Thunder. The Rockets love playing them, always get up for the games, and just added two key pieces that will pay dividends in the playoffs, at least for one year. The Rockets really do remind me of last year's Grizzlies, and that should scare the Thunder.
Beyond that, the Lakers returned to strong contender status. The Spurs didn't strictly improve, but they didn't really get worse either. The Grizzlies are a scant few days from Z-Bo's return. The Clippers just got Nick Young for absolutely nothing. Beyond the Thunder (who did nothing), the Mavs (who emphatically did nothing), and the Nuggets (who got a tad worse), everyone looks just a wee bit better. The West looks significantly more formidable now, and although the Thunder spent the early season lapping everyone, if nothing else the playing field looks to be a bit more fraught with peril come playoff time. That's bad news for a team that will enter the playoffs as the odds-on favorite in any year, but it goes double for a year where we'll be seeing back-to-backs in the first two rounds and added randomness in the playoffs. Watch out, Oklahoma City.
• • •
4. Prepare for some awful basketball, folks.
Finally, the capper to the post. Prepare for a lot of really, really bad games. One unfortunate consequence of the constant firesales is that there are now at least 5 teams aboard the tanking bandwagon. For the rest of the season, Portland and Golden State are going to be trying for picks as early as they can get. The Cavs are desperately trying to avoid Kyrie's attempt to play them all the way out of the lottery. The Warriors probably need to go 5-22 if they'd like to ensure they keep their pick -- if they do this, they'll essentially be throwing every game on the road and playing like one of the worst teams in the history of the NBA for the remainder of the season.
This has a cascading effect. When teams play tanking teams, they don't tend to try very hard, and coaches tend to rest their players. So don't be particularly surprised if not only are the tanking teams incredibly excruciating watches, their opponents are atrocious as well. And don't be particularly surprised if the miasma -- already hanging over this season's head -- spreads to more as the fatigue grows worse and more teams start tanking for Anthony Davis after his predictably long and beastly tournament run.
It's a rough life, I suppose. At least the lockout's over...?