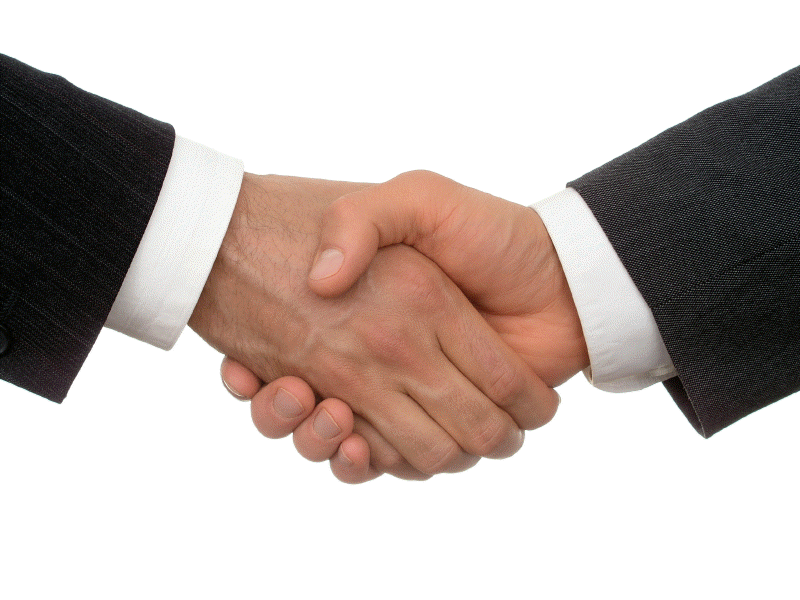 After Aaron's four observations yesterday, we got a collection of our other writers together to talk shop about some of the other trades. Join Adam, Alex, and Alex the Second as they discuss the Rockets, the Spurs, and the Wizards. Along with a bonus discussion about the Nets. Which technically makes this a 3-on-4, but we won't tell anyone if you don't!
• • •
1. How did the Rockets get Marcus Camby and a late-first rounder for Jordan Hill and a late-second rounder? How in God's name did the Blazers still end up doing pretty well?
Alex Arnon: It's easy – Daryl Morey. Sure, you have to account for the fact that the Rockets also gave up Hasheem Thabeet and Jonny Flynn but this isn't 2009 any more – as a sidenote, my favorite part of this trade is that during the 2008/2009 NCAA basketball season I lived in Eugene, Oregon surrounded by Blazers fans and if I was to see the Blazers' 2012 roster of Oden, Flynn, and Thabeet I'd have instantly declared a Rip City dynasty. Instantly. In the end, Houston gave up nothing (and as a Knicks fan, in the case of Jordan Hill, less than nothing) to acquire the ghost of Marcus Camby and move up from their mid-2nd round pick to the Lakers' late-1st round pick in a supposedly loaded draft. I don't really see what Marcus Camby can do for the Rockets outside of giving them a veteran presence and an expiring contract, but you certainly can't complain about moving up in the draft and knowing Morey, there's someone he definitely has his eye on.
As for the Blazers, I'll keep it simple – they did well because they're officially now in full-blown tank mode. In this league it's impossible to succeed as a perennial middling .500 team and they know this. They need more talent to replace the all-NBA training room squad of Brandon Roy and Greg Oden and they're hoping to do it with their lottery pick this year alongside the pick they acquired from the Nets in the Gerald Wallace trade.
Adam Koscielak: Well, there was more to that, I mean, Hasheem Thabeet and Jonny Flynn, man. But seriously, Daryl Morey is a wizard. And not in the bad, Andray Blatche way. Hill was underachieving and lost in a depth chart, Thabeet and Flynn are less useful than most undrafted players at their position at this point (Zabian Dowdell will always be in my heart). Morey worked the phones, found what he wanted and got it. Unfortunately for him, he also pissed Kobe off by prying Derek Fisher away. Beware of the Mamba, Houston, he's going to be hunting for ya now. As for the Blazers, this was NBA 2k12-esque. I have a suspicion that the mythical Blazers GM is actually the NBA 2k12 trade finder. The flip side however is this; the Blazers were essentially rewarded for choosing to turn their team around into a shitty one. This happened on a night that the Suns sans Steve Nash and Grant Hill beat the Clippers. Makes you wonder why the league is discouraging hard work. Either way, Rip City just turned into RIP City. Now you can fully expect LaMarcus Aldridge to go down with a mild case of the tank flu.
Alex Dewey: The Marcus Camby trade was a rental, as he's a UFA after this season, so this trade made more sense than I'd initially given it credit for from the Blazers' end. Still, even though getting anything for a future UFA is better than getting nothing in FA (as we saw play out with Dwight), you'd think the price for a rental would be more than pennies on the dollar. Same with Ramon Sessions, but in that case, even the Cavs got a 2012 first-rounder and a potential leap for the 2013 draft. The Blazers got a second-rounder and two 2009 sub-prospects. In exchange, they sent a supremely talented, experienced rebound-and-block center to a Rockets team that now has a vague, nontrivial chance of contention. It's just one season, but the price seems rather low to go from, say, 4.5 to 7.5 expected playoff games in one stroke.
• • •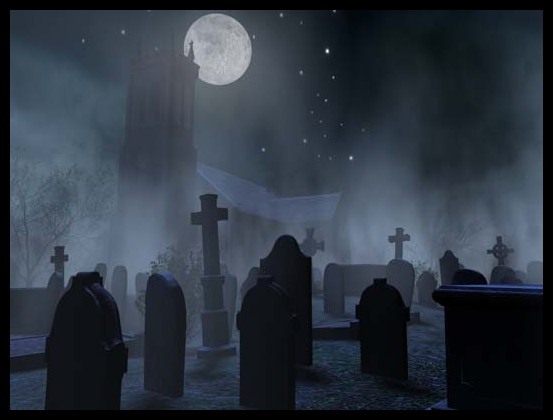 2. Who won the Warriors-Spurs trade? Warriors, Spurs, both or neither?
Note: Richard Jefferson, TJ Ford (retired), and a protected first-round draft pick to Warriors
__Stephen Jackson to Spurs.
Alex Arnon: The Spurs, easily. If you took a look at each of their 2010/2011 season stats, Stack Jack put up a PER of 14.64 while RJ put up a 12.42. Taking a look at their contracts, they're receiving nearly the same exact amount of money through this season and 2012/2013. But while Jackson's contract expires that year, Jefferson has a player option for 2013/2014 that you know he's going to take. So it's 2-0 in the Spurs' favor thus far with the knockout blow coming in the form of Tim Duncan calling him "the ultimate teammate." They've gotten back one of the pieces of their dynasty and a player they all love. While they are certainly questions about Stephen Jackson's mental stability, I'll just leave you with this Tony Parker quote: "He was crazy, but it was a good crazy with us."
Adam Koscielak: Win-Win. The Warriors apparently content with getting Bogut decided that they can take a little extra salary for a first rounder, while the Spurs managed to get Captain Jack relatively cheap. There are question marks here (Can Pop coach Jack?), but if Jack decides he's all in, San Antonio just acquired a very dangerous scorer. If he doesn't, hey, that just means more Kawhi Leonard for you and me.
Alex Dewey: At Pounding the Rock there's a great discussion that summarizes where many of us Spurs fans find ourselves: we have relentless trust in the Spurs' braintrust, endless acknowledgement that RJ was never going to be "that guy," acknowledgement that S-Jax is the ultimate teammate and someone that steps up to the plate when necessary. But we also have fear that this is the Richard Jefferson situation all over again, where another kind of middling, mediocre statistical player gets an in with the front office purely because of character and attitude and Popovich has to figure out how to reconcile S-Jax's limitations with a borderline-contending team, only to lose a season trying to find a role for S-Jax, and again the well-meaning faith in the front office turns out misplaced. Still, it's hard to argue that S-Jax isn't exactly what the Spurs need in terms of attitude, and it's a laudable attempt by the Spurs to keep the window open.
• • •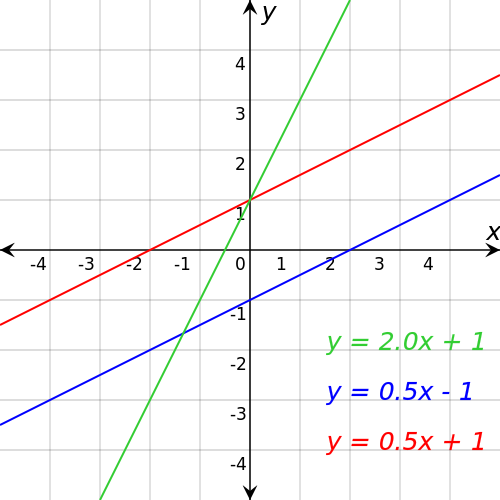 3. How will you feel when the Wizards are better than all your favorite teams (got rid of Nick Young and McGee and acquired the struggling Nene)?
Alex Arnon: Let's be honest, the Wizards aren't any better after this trade. Jordan Crawford will step into Nick "Swaggy P." Young's (is there a better self-given NBA nickname?) shoes and do the same thing he was doing but a bit worse, while Nene will do what McGee was doing a bit better (and 1000% less hilariously, unfortunately). However, John Wall will be infinitely happier to play with someone who knows which way to run on the court and it could help out his confidence, passion for the game, and growth tremendously. On the court recently it hasn't looked like he's enjoyed basketball, or even life, in a mighty long time and 152% of that can be attributed to having to play with Javale McGee. Hopefully he'll start to apply himself more and become the player we all thought he was going to be out of Kentucky.
Adam Koscielak: Depends. Can Nene stay healthy? I mean, Washington and knee injuries don't go well together, Nene has some mileage on his body, but all the same he's going to be a scary weapon next to John Wall. I'm pretty sure that my favourite team in the East (the Raptors) will be better after a lottery pick and Jonas Valunciunas joining their squad, but all the same, it's going to be funny. My only regret? The Wizards just lost two players with major cases of the crazies, while the Nuggets got their first majorly whacky dude since J.R. Smith and Kenyon Martin decided China would be fun. Weird.
Alex Dewey: Yeah, I don't think Nene - even healthy - is going to be miles above McGee, so I guess that was kind of a bad question! Still, I think the Wizards will be a lot better as soon as John Wall knows that his big is going to be reasonably close to the right place and reasonably certain to finish an easy play. And all the great point guards (and all the points that have the potential to be great) must show they can develop some chemistry, and Wall will have ample chance to demonstrate. At the very least I'm excited to see if he can realize more of his upside.
• • •
Bonus (optional): Come up with a fun metaphor to describe the Nets situation.
Adam Koscielak: You could make a sitcom scene out of Prokhorov's day, really. Imagine Deron Williams as his girlfriend on her anniversary, Dwight Howard's skills as an expensive gift, and Dwight himself as a salesman. Just imagine Dwight calling Prokhorov and telling him that his gift won't be there, only to flip flop a few times in the next few scenes, until finally, pressed for time before the anniversary, the rich Russian buys a crappy bouquet called Gerald. The disappointed girlfriend then decides to leave to her equally rich, but a bit more caring high school sweetheart. End episode.
Alex Arnon: The Nets' situation somehow reminds me of the 1996 Tickle Me Elmo frenzy. Billie King is the parent who promised their child that they'd get them a brand new Tickle Me Elmo toy for Christmas that they could name Dwight without knowing that it was sold out. Having gone to every store trying to find one after hearing mixed messages on whether or not it was in stock and coming out empty-handed on the night of Christmas Eve, Billie King finally decided to compromise and bought his kid a small Oscar the Grouch plush that he had named Gerald.
Alex Dewey: Great metapho- Wait, that was 1996? What the hell? Tickle-Me-Elmo was 16 years ago? Wow. I don't even know what to say.