BREAKING: Western Conference Secedes, takes BOS and CHI with it.
Posted on Sun 01 April 2012 in Uncategorized by Alex Dewey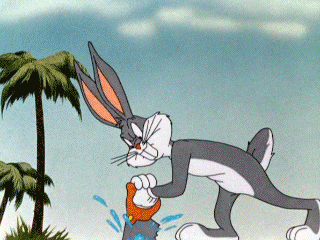 Los Angeles (GG) -- Frustrated with what has been called the "disgusting" level of competition in the NBA's Eastern Conference, Western Conference teams announced jointly on Sunday that they would be seeking secession papers, effective immediately.
"Look, Kyrie Irving and Anderson Varejao were a credible playoff team before Andy got hurt," new Western Commissioner Adam Silver said, "We love both of those players, here, and they did have Ramon Sessions and, um, Alonzo Gee. We'd love to have them in our new league. But enough is enough. Kyrie and Andy were -- by themselves -- a credible threat to steal an 8 seed spot. That's simply not right. In the Eastern Conference, the teams that stumble blindly into talent and depth despite themselves bungle away that talent and depth. And the teams without talent and depth? Jesus, don't even get me started."
"Except for the Celtics and Bulls," Silver added, "they're pretty good." Silver proceeded to announce that the West would be retaining the Celtics and Bulls, who were deemed "close enough" by an independent committee to an average West Coast team to count. With these acquisitions, the as-of-yet unnamed Western Basketball Association will be composed of teams holding 42 of the previous 52 NBA titles, and 18 of the last 20.
Once populated by deep, historically interesting franchises like the 90s Bulls, Knicks, Magic, and Pacers, the Eastern Conference has grown stale in ensuing years, despite having roughly as many franchise players as the West and being hyped in each preseason as finally bridging the talent gap. Even sources from within the conference seem dissatisfied with the level of play. "Listen, do you want to know why Jason Kidd, Rasheed Wallace, Ray Allen, and Kevin Garnett finally broke through when they went to the East? Here's a hint: it's not like they got any better at basketball," one Celtics scout told us confidentially, adding, "The most benevolent thing Sam Presti ever did was to send over an above-average shooting guard. The Eastern Conference hadn't seen a team with 3 above-average players on the same team in years. Besides the Pistons, of course, who went to six Eastern Conference Finals in a row. The Pistons!"
The response from the newly-seceded teams has been mixed. While most players in both conferences support the move, Pau Gasol, starting Power Forward for the Los Angeles Lakers, was reported to have screamed "No! Ricky!" through muffled tears before being reminded that the Timberwolves were still in the Western Conference. Upon being reassured that Jose Calderon would be the only remaining Spaniard in the Eastern Conference either, Gasol had no further tears or comments.
Silver added that "the Magic suck and the Hawks coast through every game. Fuck that noise," while calling attention to the large number of teams on the Eastern Seaboard of the United States. "Get it," Silver said with an uncharacteristic grin, "the East coast."
Notably absent from the secession talks was the Miami Heat. Scattered comments from the Heat organization and players indicate that Pat Riley is "fine" with staying in the east. More thorough investigations point to more enthusiasm. LeBron James, for example, was seen buying a trophy case as big as a house.