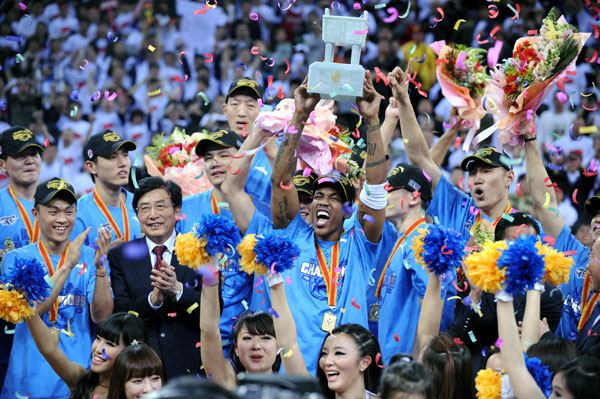 When I was 16, I wrote an "essay" that I locked away for a year without reading. It was a stream of consciousness ramble a la Joyce that went on for a good 5,000 or more words before I cut myself off and went to sleep. The intent was to strike brilliance through a mental dump of everything on my mind. Had to be something in there I wasn't accessing, right? Like many other teenagers who thought they were something special, I looked back a year later and realized that I'd failed miserably. There was no humor and no intelligence at play -- it was worthless fluff in every extent of the word. I eventually figured out why. I used to be an extremely uninteresting person. I remain that way, to an extent. Back then I was a teenager who buried himself in work and barely got out of the house. I am now an adult who buries himself in work and barely gets out of the house. The depth of my experience was skin deep. I wouldn't describe myself as that anymore, as I've lived a lot in the last few years, but I'm well aware that if I tried to do a Joycean mind dump today, it'd probably be almost as boring. My delusions are gone.
But if you want to employ a Joycean mind-dump successfully, there are one or two things you need. You don't need writing talent, really -- you can be an awful writer and still succeed at it, if you follow these two prescriptions. First, you need to be interesting by your very nature. You need to be a person who seeks out interesting experiences. Second, you need to be smart enough to have too much on your mind to properly organize. Joyce is engaging precisely because he combines an inordinately large depth of experience with an inordinately large capacity for random facts and subject-matter knowledge that most people simply don't have. Ulysses wouldn't be interesting if Joyce hadn't spent his life seeking out experiences. And it wouldn't be interesting if he wasn't incredibly smart. Because he's both, it works. I don't think I'll ever be able to approach Joyce's level of experience with the human condition, nor do I think I'll ever be smart enough to unconsciously frame it if I did.
So, all that said, I'd like to talk about Stephon Marbury.
• • •
I think Stephon Marbury is among the most fascinating people of the last decade. Influential, important, indomitable... no. None of those apply to him, when you're talking on the order of "best of a decade." But fascinating? That's his person, in a nutshell. I don't say that lightly, either. I find Barack Obama absolutely fascinating. Grigori Perelman is the most fascinating person of the last decade, for me -- the ascetic genius is a common thread, but rarely is it a genius of his level and rarely is it combined with his self-awareness for the state of his field. Tiger Woods, Vladimir Putin, George Bush -- all these are examples of fascinating famous people, and they're the people I think of when I consider Stephon Marbury. Not because he's as important as any of these people, or as smart. But because, again -- he's a fascinating person. Marbury has made his mistakes. I don't think he or anyone else would claim otherwise. The way he plays the game of basketball rubs most people the wrong way, and there's a good reason for that. It's a relatively soulless way to play the game. As one can glean from Darcy Frey's "The Last Shot", the base of Marbury's frustrating shoot-first game comes from his youth. When he was young, his father constantly emphasized that he was never going to get noticed if he didn't put up numbers. Defense, teamwork, making those around you better -- that's not Steph's general approach to basketball, though those aren't necessarily things he doesn't do. They're just things he wasn't raised to do.
Stephon Marbury was raised to score. He was raised to make the pass only if he knows it's a high percentage assist -- he instinctively doesn't do hockey passes. He is the polar opposite of the San Antonio Spurs, or any present conception of how to play basketball "the right way." He doesn't play the right way, he plays the Marbury way. But unlike Antoine Walker, Darko Milicic, or other volume scoring picture-me-giving-a-pass-I-say-never players that played the NBA in the most self-absorbed way they could, Marbury coupled his generally selfish playing style with one of the least selfish hearts in the league. He's donated millions of his salary earnings to disaster relief -- and notably donated more of his salary (around $500,000) to victims of Hurricane Katrina than quite literally any other basketball player in the world (with #2 overall being Kobe Bryant at $100,000). He donated $1,000,000 to victims of a recent tsunami -- after his playing days are over, of course, and after he's spent much of his fortune. He and his brother established a charitable foundation in 1996, the year he was drafted. Before he had most of his NBA money. It's a charity that has continued its work in New York well after Marbury left for far eastern pastures.
And then there's his sneaker company, one of the coolest things a basketball star has ever done. The entire point of the Starbury line is to offer clothes and basketball shoes that people like Stephon Marbury could afford. So far as I've always understood him, one of the things that makes Marbury so intriguing is that he remembers his roots enough that he bases his entire post-basketball career on his shoe empire. Which was, in turn, built entirely with the goal of fixing a problem for people like a young Stephon Marbury. In the same way some have surmised that the NBA response to the Trayvon Martin killing was especially stark because players could imagine themselves in Trayvon's shoes, so too were Marbury's shoes are an effort to change the game for the person that Stephon could have been. He was not successful, entirely, but he's certainly made it easier for people of lesser means to get passable ballin' shoes. Hell, my next pair of sneaks is going to be my 2nd pair of Starburies. No, he didn't break the Nike/Adidas monopoly, but he put a few cracks in it. That's worthy of everyone's praise, even if the fact that he did it in no way connects with the facts of how he plays the game.
• • •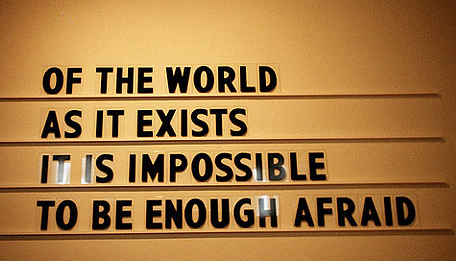 So, to the point. Stephon Marbury is a champion.
Last week, Marbury's Beijing Ducks won the CBA title. They were extreme underdogs in every respect of the word. Not least of which because Marbury has won a title his way. That is, he scored an ungodly number of points, took a ton of shots (not all of them good), and took statistical ownership of his team. Regardless, Marbury still managed to lead an underdog group from the best CBA equivalent of the Clippers (big market, historically bad team) all the way to the CBA finals, then upended the champs. It was a 4-1 series that stands as some of the best basketball I've seen from the CBA (a league that's not NBA-quality, but with its own distinct game and certainly one of the better non-NBA leagues in the world). I haven't gotten a chance to watch all of it, and I may never seek it out. But I've seen clips, and I tried to watch most of the concluding game 5. It was some great basketball. Marbury was being defended tough, but he kept shooting. He set up his teammates for easy scores, as he's wont to do, but eschewed the hockey pass. His teammates didn't really care. He rebounded tough for a guard, and scored well (if not always efficiently). He won a title the same way Allen Iverson got to the finals in 2001 -- he played his game without apology or conscience. His teammates bought in. And they won, in dominant fashion. It's a shocking reversal of what we all thought was true.
Trying to piece together the disparate threads of Marbury's life is a fool's errand. You can't do it, at least not in a satisfying way. Marbury is as contradictory as any interesting person is. The way he played in the NBA is in no way connected to the depth of his charity. He's all at once among the most self-aware player in recent NBA history and the most outlandishly disconnected one. He's the man who made half-decent basketball shoes affordable to kids like him and the man who broadcast untold hours of his life screaming at online trolls on UStream for all to see. He's the man who many profess to have all figured out and the man who nobody really knows. He's one of the players that killed the 2000s Knicks and he's still one of the greatest pros ever produced by the cruel streets of Coney Island. He's a foolish man whose UStream broadcast laid bare the contents of his deepest impulses and a fantastic entertainer whose broadcasts may sincerely be the closest thing we've got to an accessible, global Joycean mind-dump in decades (and no, Vollman doesn't count to me). He's a saint, he's a sinner. He's a loser, he's a winner.
And at the end of the day, all the contradictions boil down to one thing. Stephon Marbury. As of today, the champion of the world -- or at least the Chinese Basketball Association, and the most famous player in China today. Put everything together and one thing is certain. I may forget how good of a basketball player Dwyane Wade is, someday. I may lose my knowledge of just how good Tony Parker's handle is. I may have to squint as I try to remember Dwight Howard's defensive dominance, or Samuel Dalembert's humanity, or Grant Hill's quiet excellence. I may outgrow the NBA, someday, and lose my passion for the sport -- and I may with it lose my subject matter knowledge and my capacity to analyze plays and intelligently pick apart the statistics of the sport I love. But I can promise myself one thing that I'll always know to be true.
I will never forget Stephon Marbury. Not ever.