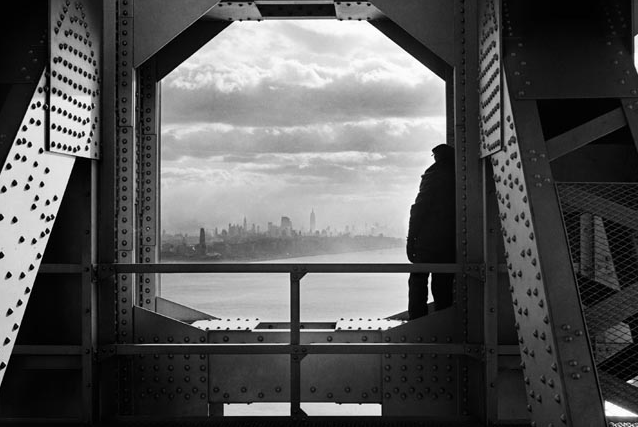 You'd think, in our introductory post of the Gothic Ginobili playoff preview series, I'd be talking about the overall composition of playoff defenses and playoff offenses. Something about coaching, perhaps? A look at the matchups at hand. Some interesting statistical tidbits, some oddities that keep us intrigued. A look at how past champions did? Aging metrics? A mournful introduction to a disturbing fictional take on the situation by Alex or Jacob? The possibilities are endless. Must be one of those. ... Well. You'd think. But you'd be wrong.
It's Hornets time, folks.
• • •
The 2012 Hornets were, by all intents and purposes, an abominable group of talent. The 2011 Hornets were pretty poor as well, but they had Chris Paul and David West to smooth over the gaps. If you take the top two players off of a wholly two man offense -- one of them being an MVP-caliber point guard -- you aren't left with all that much beyond a shell of a team and whatever exogenous value the coach can give you. And if you noticed, the Hornets lost their only promising young talent (Eric Gordon) three games into the season. He played less than 10 games this year, and the overall talent level on this Hornets team went from "bad talent" to "oh my god how will they win 10 games" talent. They proceeded to perform the following feats.
Ended the season with an average point differential of -3.8; despite being tied for the 3rd worst record in the league, the Hornets had a better point differential than six other teams. For clearly bottom-of-the-barrel talent, that's rather impressive.

They had 10 wins over playoff teams, including a 26 point blowout of the Magic (who had a healthy Dwight Howard), a 13 point road win over a rested Denver Nuggets team, and a 19 point shellacking of the Celtics that really wasn't all that close. At all.

They pushed the 2012 Spurs -- who took the #1 seed in the Western Conference -- to the final possession of a basketball game twice. They pushed 4 playoff teams to overtime, winning one. In 33 home games, they lost ONLY TWO by over 20 points -- the Hornets rewarded their home crowds. A Hornets season ticket holder who went to every home game saw fewer 20+ blowouts than a Magic season ticket holder, or a Knicks season ticket holder, or a Mavericks season ticket holder.
You can't look at me and tell me that those accomplishments aren't fairly incredible, given their roster.
• • •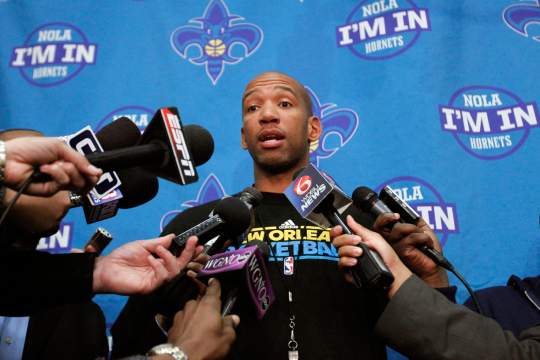 Look. The Hornets were gritty, incorrigibly talentless, and all manner of a tough out no matter who they faced. They lost about as much as anyone, in the regular season, and had the occasional game where they looked their talent level. But if the game was important to them or the opportunity arose to make a statement, they made it. They put legitimate scares into half the teams that beat them. They accomplished it all under incomprehensible duress, acting as a franchise with no owner and no guarantee that they'd even be in the same city in two years. If you coasted for a game, Monty pulled you. If you got injured, Monty sat you and made sure you healed. The team was bad, certainly, but it cared about its players.
As we go into this year's playoffs, the 2012 Hornets represent to me the undertones of just about everything you'd want in a playoff sleeper. They embodied the spirit of all great upstart teams. There was never a sense of "oh, phew, this team is finally performing to expected levels" when they had a good game. There was never the ruddy complacency that permeates through a blowout Heat win, or a Lakers win, or a blowout Bobcats loss. That sense that the basketball placed before you was preordained. Expected. Exactly as planned. The Hornets scrapped, clawed, and made clear that they weren't going to succumb to everyone's expectations without a fight. You didn't simply show up and beat the Hornets -- you had to come to play, or they'd make you sweat it out and give your fanbase shivers. "Did you see that? This team almost lost to the second worst team in the league! We're terrible!" Or so they'd say. But this Hornets team, despite the awful record and the incomprehensibly thin talent, was not the second worst team in the league.
I promise that.
• • •
The season's over now. They lost their last game, and I wave my goodbyes to the shiftless 2012 Hornets, and so long for memories more poignant and stirring than anything I had the right to expect. I hope that during the playoffs, we can find ourselves a good pastiche. I hope a coach pulls a 2011 Monty Williams on us and pushes an underdog roster to a height greater than the sum of its parts. I hope Stan Van Gundy inspires the Magic to sweat the Pacers out in 6 tense games, or Doug Collins micromanages his men to push Chicago silly. Like the 2011 Hornets, they probably won't win -- they may not even go 6 games. But a series of close, gritty, grind-it-out ball where the favorite has to count their lucky stars they got a few bounces to keep the score respectable over their unsung rival? That's what I want to see. It's what, to a certain extent, we all want to see.
... You know. As long as the Utah Jazz aren't that team, right?