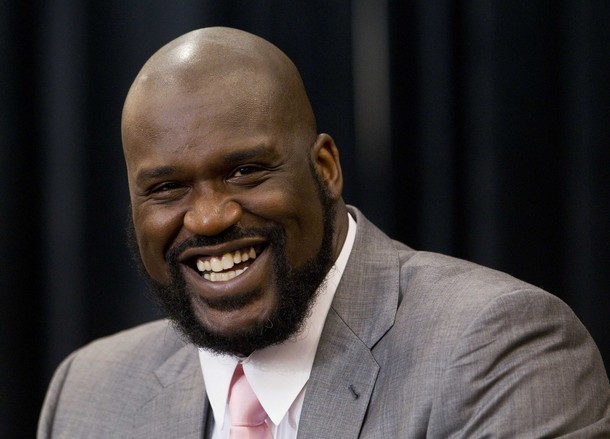 The news broke yesterday. Next week, the Orlando Magic plan to interview Shaquille O'Neal to fill the recently vacated office of ex-General Manager Otis Smith. I don't remember where I was when I heard the news, but I assume I was home. Because I distinctly remember laughing far louder than would've been called for at work. As I thought about it a bit more, though, it began to make more sense. If the Magic are indeed becoming comfortable with a post-Dwight world, it's worth noting that moving on would (necessarily) cement Shaq's status as the greatest player in franchise history for at least 6 or 7 more years. The franchise has had a relatively awful relationship with Shaq since he left. Starting a dialogue through an interview and starting a back-and-forth to bring your greatest player back into the fold isn't the worst idea, from a PR perspective. Certainly, a GM interview with a man that would almost certainly be one of the worst GMs in the league is a weird way to go about it.
But from that standpoint, it makes a lot of sense. After all -- if they do retire his number (which I believe they will), wouldn't it be pretty awkward if Shaq and the Orlando management still had their awkward, angry back-and-forth going? Obviously, if they hire him as GM, we can resume making fun of them. I don't think that's particularly likely, though, given Shaq's relatively lacking abilities as a talent evaluator or as a communicator. We'll see. In any event, realizing that Shaq's GM interview was best understood as a way to mend the fences with a player quite important to the franchise history, I decided to think up a few other people the Magic could tap if they wanted to continue to make amends to all they've wronged. In that spirit, I was going to title this column "three sleeper candidates"... until I realized that describing these brilliant choices as sleepers would simply undersell them. People aren't just sleeping on these guys, they're straight up hibernating on them. Join me, behind the fold.
• • •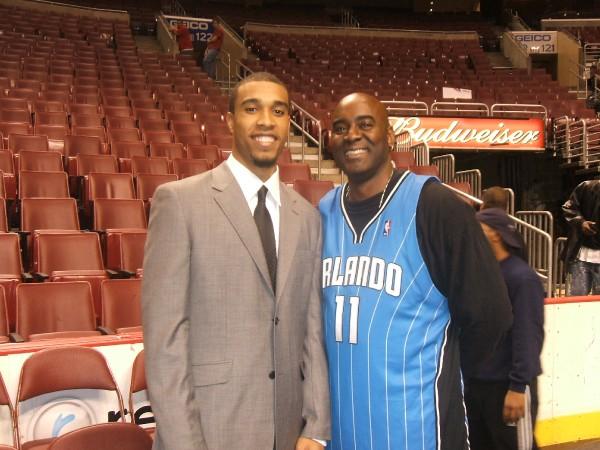 CHOICE #1 -- COURTNEY LEE
SIN TO AMEND: Letting him taste title contention his rookie year, then rudely trading him to a dead-end Nets team.
WOULD HE BE A GOOD GM, THOUGH?: ... you know, maybe not as bad as you'd think. Lee is currently 26 years old. Believe it or not, the youngest General Manager in the history of the NBA was hired at age 28, and still manages a team. Who is it? Answer to the trivia question may surprise you: Rick Sund, GM of the Atlanta Hawks. He was first hired as a GM by the 1979 Dallas Mavericks, at the age of 28 -- he had several seasons of abject failure before finally putting together a half-competent Mavericks team in the late 80s that, unfortunately, got their hearts brutally torn out in a tough 7 game series by the Showtime Lakers. Sund hasn't been a fantastic wunderkind of a GM or anything close, but other than Joe Johnson's contract, he hasn't made THAT many terrible decisions. Lee could be similar to that. In the case of Lee, the Magic could do worse. He does have his degree, having stayed four years at Western Kentucky to get a bachelors in sociology with a minor in criminology. Which... okay, that isn't very relevant to being a GM, but since when did your degree matter in the real world? He was a fan favorite in his tenure in Orlando, and there are STILL some Magic fans who wish he hadn't been traded away. Could be some good PR.
BIGGEST OBSTACLE: His short NBA.com bio lists his biggest superstition as -- I quote -- "Walking with a group of people and there is a pole, we all need to walk on the same side of the pole. Don't split the pole." The big problem? The new Amway Arena has many poles. This could be a big problem for Courtney as a general manager -- he'd probably need to get over that superstition right quick. And while working through your superstitions and fears lead to great stories of personal accomplishment, it might be a locker room distraction. And Dwight doesn't like distractions, guys.
• • •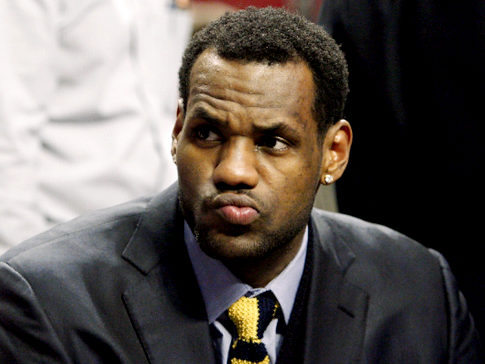 CHOICE #2 -- LEBRON JAMES
SIN TO AMEND: Callously eliminating the best team of LeBron's career in the Eastern Conference Finals.
WOULD HE BE A GOOD GM, THOUGH?: LeBron is a lot of things. "Effective talent evaluator" is, unfortunately, not one of them. After all, this is the guy that wanted Larry Hughes on the Cavs. But let's be fair -- he has a lot of experience in being wooed in free agency by NBA GMs. If he remembers the pitches that made him the most impressed, he might be able to attract free agent talent to Orlando. Maybe. Then again, he never attracted any talent in Cleveland, so maybe he didn't learn anything after all. On the plus side? He's the best player in the sport and by hiring him as a GM the Heat would by definition be removing him as a player in the league, which weakens a division rival. The Magic would finally have a shot at winning the division again!
BIGGEST OBSTACLE: I'm pretty sure he's making more money as a player than he'd make as a GM, unless DeVos decides to simply split his salary half-and-half with LeBron. That's... probably a problem. Also, LeBron could potentially practice with rookies when evaluating who to draft. What happens if one of those rookies dunks on him? Do the Magic ban them from entering the arena? Wouldn't that be kind of a problem? LeBron as GM simply raises too many questions. And not enough answers. Or headbands, if I'm honest.
• • •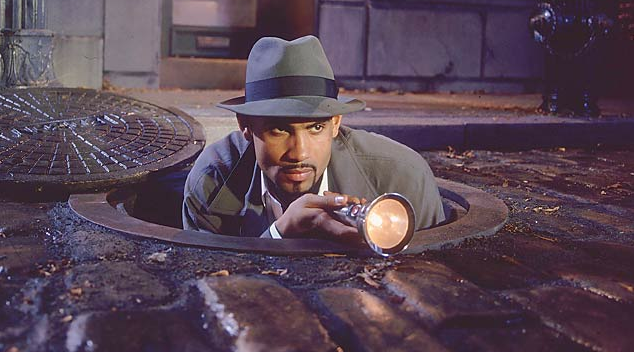 CHOICE #3 -- GRANT HILL
SIN TO AMEND: Grant Hill completely fell apart in Orlando, and ruined a HoF career. Come on, Orlando. Get it together.
WOULD HE BE A GOOD GM, THOUGH?: This may sound crazy, but honestly? I think he'd probably be a pretty good GM. Grant Hill's degree isn't exactly relevant to basketball (History with a minor in Political Science), but he's a very cerebral player whose time in the league has given him a lot of great relationships and experience working with players. He's been on teams that contended for titles, and teams that didn't -- he's got to have some sense by now of which players helped and which players hurt. More importantly, though, he played the last several years in Phoenix on the other end of their brilliant medical staff. Don't you think, as a GM, Hill would try to bring that competitive advantage wherever he went? He knows how brilliant the Phoenix staff was. Combine that with 17 years of NBA experience, crazy talent, and the intelligence to put it all together? He might not be great, but he certainly wouldn't be worse than Otis. Right? Right???
BIGGEST OBSTACLE: Oh, wait. He went to Duke? Gross!
• • •
That's all for today. Join us tomorrow as I write an Outlet piece about how much of a bloody idiot I was to actually pick the Pacers in the Heat series. Seriously, what was I thinking? Anyway. Should be a blast.