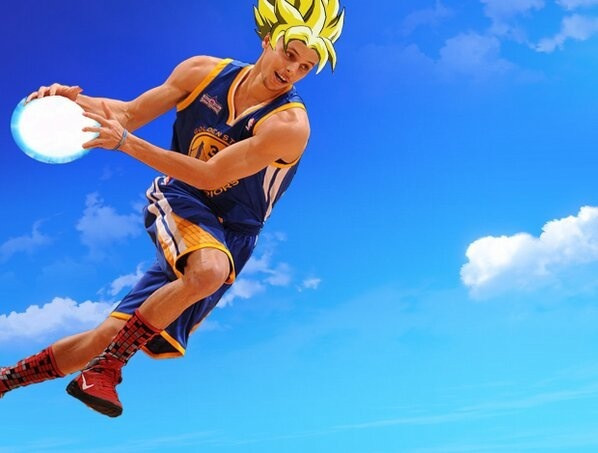 "They are in their peak in the flow."

-Legendary Hubie Brown on the Warriors, in a recent Spurs-Warriors broadcast
Early in Gothic Ginobili's run, Aaron and I had grand plans for a week of Tennis-related posts -- a Gothic Ginobili Tennis Week. It never materialized. Part of it was my sprawling impossible-to-edit 4000-word rants about Federer vs. Nadal that used sprawling 2000-word segues about the rivalry between Tim Duncan and Steve Nash. [Ed. Note: That was most of it, yes.] But part of Tennis Week's demise was attributed simply to the fact that the connection runs too deeply, is too multifaceted, and it led us to make over-eager connections between every aspect of tennis and every aspect of basketball. It kind of fell flat.
Every direction we tried to take a piece about tennis led to yet another direction about basketball, and vice versa, until the only way to get a proper reckoning for what we were writing is basically to write a book about tennis and another about basketball, and then to be reincarnated in 1989 (when I was born) or 1997 (when Aaron was probably born, because he is a freakishly young person, although he owns a house. He is 12. He is BJ Lawson.) So... we had some issues with the audience we wanted to reach, put it that way. Fun stuff, but hard to really get a hold of the whole picture and distill it down into something. But obviously there is tennis and there is basketball, and we enjoy both, and given that we are relentlessly, neurotically teasing out reasons for things, we found a lot of overlapping reasons for liking each sport. And so, every once in awhile, I'll get a hold of a connection between the sports that is accessible, simple, well-reasoned, and easy to tell someone over a glass of beers, or a bowl of milkshake. [Ed. Note: Did Alex Dewey just revolutionize milkshake science?]
And I do, and I write a blog about it. So here it is.
• • •
Ed. Note: The following section was written prior to game six.
As the Spurs and Warriors dually enter a closeout and an elimination game tonight, it wouldn't make me smart to note that Stephen Curry probably has to step up at this point, or that otherwise another Warriors player(s) have to disguise themselves as Stephen Curry. Right now the teams are pretty evenly matched, but the Spurs have a clear advantage - they're a deeper team and have more of a vocabulary with which to gameplan, and after one round of articulate gameplanning by Pop, the tide has turned towards the Spurs. This isn't to say Pop's outcoaching Mark Jackson. But with his resources, Pop has been able to construct a killer gameplan.
In its simplest form, that gameplan is thus: Make Stephen Curry and Klay Thompson run for their Earthly lives on both ends whenever they're on the court. Yes, yes, they're the Spurs, so they're doing it with "the system": loop plays to free up Tony Parker's jumper, Danny Green flaring out to the wing with elaborate, effective screeners to help him out, kick outs & backdoor cuts. Chip Engellend getting them to hit those wing and corner 3s, Tim Duncan working in the offseason to sprint with Danny Green in triple-digit weather (truth), Pop bein' a good dude and coach overall. Manu and Tony and Boris Diaw finding him consistently. Every writerly cliche about the Spurs except "boring". Yes, yes, it's all true.
But they're making him run. And it's working. The Spurs have done more or less what is at all possible for a team to do defensively against Curry (at least in games 3-5 [Ed. Note: And Game 6 too.]) while still respecting most of their other options. Steph Curry has a bum ankle and the Spurs want to run him out of the gym. Klay Thompson, too, to a lesser extent: The gameplan of forcing Curry into constant motion also works to keep Klay moving, and while he's quite a smart, decent defender for his age, he's not laterally quick enough to be the guy you want slowing down Tony or Kawhi Leonard in the open court. And Klay and Curry have both had periodic foul troubles in their careers, and the Warriors can't afford to work around that impediment.
Pop's found a solid game-plan, and it works for two reasons: a) Damned if they do, and b) damned if they don't. [Ed. Note: Yes indeed, that does encapsulate all present options. Good work Dewey.] If the Warriors decide to completely buy out of this strategy, switch on screens to save energy... the Spurs will exploit them with the matchups (just as effectively as Harrison Barnes has exploited Tony Parker in the strategy of playing Green and Leonard on Curry). If the Warriors simply don't run as fast to conserve energy? Well, that's all the Spurs need to get a completely dominant run in, even if the Warriors are hitting good shots. What's more, the Warriors may conserve energy by not running as hard, but the Spurs really work on offense, and the Spurs conserve energy themselves through the Warriors' decision to conserve. And... if the Warriors do decide to have Stephen Curry chase Tony Parker or Danny Green through every screen? He just gets tuckered out, poor guy. His ankle, already a problem, returns in force, a terror for Warriors fans to behold on every possession. Heck, I just like the game of basketball. Heck: I'm rooting for the other team, and I still worry about the ankle going out because he steps on Danny Green's foot after the whistle or something.
But, through all my terror about Curry's ankle, through all the paranoia and outbursts of fandom (did you know that seven times out of ten we listen to our music at night guys [Ed. Note: STOP. CEASE. DESIST.]), through all the admiration at Pop's gameplan and at Curry's shooting and at Duncan and Bogut's defense, and Kawhi and Duncan's two-man game... through it all, I still end up coming back to tennis.
• • •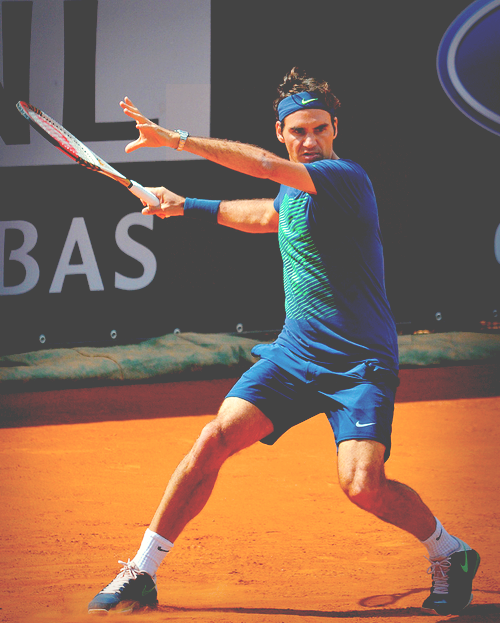 This is because tennis is one of the most strangely unnatural sports for a human being to play, at least in terms of the motion required. Hands up if you cringed at the weird, long-striding motions of Rose and Westbrook off the dribble even before they got injured. Tennis is like that first-step-then-finish sequence repeated hundreds of times per match (potentially upwards of a thousand, depending on the match-up) and dozens of times per game. And here's the thing: Everyone in tennis understands all of this. Everyone in tennis understands that sometimes your ankle swells up or your toe looks like it's dead tissue or you get a pimple right on the center of your back that never stops itching. Okay, scratch that last one. Anyway, everyone in tennis understands what a grind it is. You'll get concussions in football, you'll get tendinitis in basketball. And you'll get giant-ankle syndrome in tennis. It's not "if", it's "when". And also it's "disgusting".
In this series, going into Game 4, Steph Curry had run about 9.74 miles. It's not at all implausible to suggest he's picked up that rate in the ensuing two games. Call it 18 miles (after Game 5) that the Spurs have forced him to run thus far. You see comparable stats with tennis (which, like basketball, is also played on a ridiculous, grind-it-out schedule that can see a player play two key, high-career-leverage-point matches in about 40 hours, each match lasting about 4-5 hours apiece). Players running several miles per game, and in a period of hours. Players running not in the sense of "Gee, thank you for running that fun little 5k for our charity on soft quarter-mile tracks" types of runs but "every step is the apocalypse and I'm lucky if I get to run back on defense and get five seconds to stop and think". Michael Chang in the 1989 French Open famously shot a bunch of moonshot lobs to give himself rest while he was playing, because he was cramping up. Tennis doesn't stop for you, put it that way. And neither does basketball. Especially if the other team knows you need to rest.
Given that everyone knows about the foundational question of needing rest (and everyone knows that everyone knows that, etc.), energy forms a crucial part of strategy -- both in basketball and in tennis. In tennis you run players ragged in almost the same way the Spurs are running the Warriors' guards. The Warriors "are in their peak in the flow" as Hubie put it (God, what a sentence, right?) and sometimes I think that's because the other team isn't forcing Curry into a nightmare situation of having to run four awkward, bumpy, knee-knocked miles just to keep his team in the game. Defense is easier when you're jogging back in a straight line, and offense is easier (and for Curry, more efficient) when you don't have to run off a defender to get an open look. Rafa Nadal, Andy Murray, and Novak Djokovic are three of the world's top four players, and each of them, for all their grace and proprioception? They are not in their peak in the flow. They are more like the Spurs or Grizzlies: Yes, they make wonderful returns, but their essence is to make reasonably brilliant plays and to wear the other player out with matchless energy. They send their player left and right and left and right, a bit faster now, come on now, like a gym class from hell. [Ed. Note: It's part of why my ill-fated love for John Isner is doomed from the start -- the man is simply never going to be able to grind it out against those elite players enough times in a single season to win a slam. Still love you, John Isner.]
Roger Federer is the only glaring exception, because he doesn't strictly have the grindhouse in his wheelhouse. He doesn't grind out 5-hour victories against the other three; he's too old for that. No; he conserves his energy with his literally-the-greatest-of-all-time vision and athletic grace, and when he picks his spots, he runs like a deer and takes what he needs. And as his energy wanes, Federer will probably be able to carry it out still longer. But if his opponents can force him to run, he's vulnerable. He still routinely utterly dominates sets against the best in the world, and even pulled out an unthinkable 4-set domination against Andy Murray. But if you're one of the other top players and you test his energy enough, and he's had to play two five-setters in 48 hours, he'll even start to make mistakes. Well, okay, it will still be the second-best tennis ever played, but still, it's a huge and glaring dropoff. There's just about nothing stranger than Fed making an unforced error that isn't a next-level athletic vision unfulfilled or a set he's resting on; no, an unforced error that's just a sheer, dumb mistake that any of us could have made. And suddenly Nadal or Murray or Djokovic looks like the smart one, because now he's right at Federer's level skill-wise - or even above Federer - and Roger's foe also has all the energy on his side. Even Federer plays with energy, in the sense that if he can get his opponent running without doing much running himself, that's a good sign that he's winning. And some of the most shocking plays are when a player like Andy Murray (noted for his conditioning and endurance) takes the bait, goes left and right for two straight minutes on a volley while his opponent just stands there... and then he wins the rally, and his opponent looks almost more exhausted, realizing that he's going to have to run all day just to have a hope of penetrating that first line.
I can't bring this to a literary close. All I can say is that's what it evokes in me when I see what the Spurs are doing to Stephen Curry, trying to frustrate him and run him out of the gym. And as Game 6 (and the possibility of elimination) approaches, this young, next-level athlete has more than a little bit of a spark in him, a coach that recognizes and cultivates him, and a team around him that can support this... And if he ever wants to take the bait, run out of the gym, and still succeed, well, that's somewhere that next-level athletes can get to, and as far as next-level athletes go, it's hard to bet against Stephen Curry. It might not happen this year, though.
• • •
Yeah, the Warriors lost, but in this series and the previous one they've established themselves in the "if healthy, then contenders" tail of the NBA. And Steph Curry has established himself as a Nash-like player with his both his shooting and his passing. Aaron and I were talking about it, and you know, Steph and Klay's limiting factor right now as players is their mediocre rates of conversion at the rim. If they can do that; that is to say, if they can learn to score and draw a bit more contact in the lane with their existing skillsets? They will be excellent and the Warriors' team will follow. Harrison Barnes, gruesome fall aside, has looked great in this series. Ezeli's a nice piece. The health issues of Bogut and Lee should make for an interesting story to watch for. Overall, with such a brilliant coaching job by Mark Jackson (some quibbles aside), it has to be disappointing for such a talented, coherent team to go down like this. But it's worth noting that a few factors went the Spurs way in the way of injury and foul trouble that allowed the Spurs to make these gameplans work. The Warriors can't be disheartened by such an impressive season, and as time goes on they will only inch closer to their terrifying primes. It's never happy to lose a series, but the Warriors have done well for themselves and hopefully gained the respect of a large contingent of fans over the course of their special season. They'll be back.