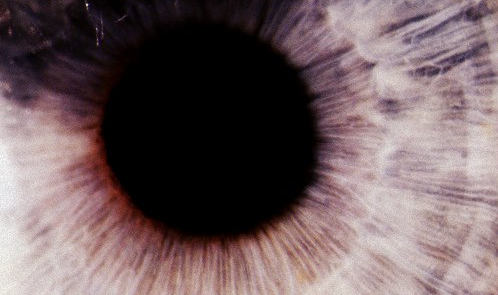 This morning, a somewhat depressing story broke on the San Antonio Express-News. At least to me. That story, in short? Tim Duncan's getting a divorce. As Duncan is my favorite player ever, I know most of the outline of his personal story -- including the fact that he dated his wife (Amy Duncan) in college and married her in the early 2000s. Like most cases of college sweetheart engagement, I found it somewhat heartwarming. There's something neat about the idea of meeting your beloved in college. College is a time when high school kids evolve and develop into the sort of adults they want to be. Any relationship you carry on from college is bound to go through periods of intense change as both parties grow as individuals. The person you are in your early 20s bears scant resemblance to the person you are in your late 40s -- any collegiate relationship that can stand the test of time shows a beautiful propensity for change and adaptation. When one of those relationships ends, it makes me sad. That's the primary reason the story depresses me.
The other reason? The fact that it exists at all.
• • •
One of the content-related wrinkles to last year's Player Capsules that I found difficult to juggle was my personal desire to bring some of every player's personal background into the fold. There was never any doubt in my mind that I'd try to incorporate some manner of personal examination into every player's essay, but that doesn't mean it was always particularly easy. Some players keep to themselves and made it generally impossible to bring any manner of personal flair to the capsule, other players had so much depth that I felt any treatment whatsoever was hardly going to do them justice. One of my main goals in undertaking the series was to humanize and bring the readers "closer" to the players in whatever way I could -- either through a quirky examination of their game, a publicly released personal story or two from their lives, or a teammate's endorsement of how they were off the court.
Here's the thing. With a few notable exceptions of individual events that are court record, virtually every available story that I could point to for individual players were positive. That wasn't without reason. I found myself willing to give the benefit of the doubt to a dubiously sourced story that highlights positive character while demanding a higher burden of proof for a dubiously sourced story that highlights negative character. I don't think my reasoning was particularly out of line, either -- these guys are sports stars. They make millions of dollars playing a game. They make millions of dollars playing for fame. They make millions of dollars playing the hero. A sports star -- minor or not -- represents person who's signed up to become a distraction from our daily lives. They've put their job performance in the public eye and taken on a vastly different lifestyle than one I could ever imagine.
Critique of their game and their general play is quite in-line. Critique of their status as a human being, with perhaps a few notable exceptions (the Karl Malone children story is my go-to example as one that transcends sports and fundamentally disturbs me), serves only to undermine the entire point of a sports star. At least to me. They're a nice little distraction from the rigors of everyday life, a decent pastiche of a hero to young children and an escape for an overworked adult. Character assassination -- relative to the way I watch sports -- has always struck me as a little unnecessary. This story edges into that "character assassination" fold, if only just. The facts behind the case are slim, and the article generally reads as a speculatory whodunit. Reporting a divorce that appears to be in-process is hardly some character-impugning nightmare, but it is a generally unwanted incursion into an athlete's personal life. And it's rather obvious that it's unwanted -- why else would Duncan and his wife have set up the paperwork to include none of their actual names and as little identifying information as possible? Why is it necessary? Why do we need to know?
• • •
Thing is, there's nothing that can be reasonably done about it. And all things considered? It's probably apt coverage.
When complaining about the ongoing creep in mass media's engagement with our stars and heroes, it all usually comes back to a single issue: the smut sells. Anyone remember_ A Tale of Two Cities, the Charles Dickens classic? That's sold roughly 200 million copies over the course of its 154 year lifetime, making it the highest selling book of all time. But _People magazine -- one of the more popular of the world's Celebrity Gossip rags -- sells 43 million copies every week. Many people blame celebrity gossip and the dumbing-down of the world's press for the fall of the newspaper and the death of the printed word. I don't totally disagree, but that interpretation limits society's culpability for the long fall -- it's hard to defend the integrity of the reader without noting that the not-so-gradual shift towards paper-thin journalism and fluff was precipitated by the reading audience's purchasing preferences.
Most people balk at this, especially when they aren't the ones directly involved. "I don't buy gossip! I'm not at fault!" On some level, it's true. But mass price signaling has been around since the dawn of time and it's hardly going to go away now. And there's a certain amount of culpability inherent in all of us, even if we aren't the ones buying the gossip magazines and feeding the churning beast. I've never bought a gossip magazine in my life, but I've also never had a frank conversation with one of my gossip guzzling friends trying to get at the bottom of why exactly they get so heavily engaged in it. I've never really tried to dissuade them from feeding the beast, or taken any effort to understand why they and so many others are so inclined. I can work on interesting basketball writing until the cows come home, but I'm often genuinely stumped when I try to step back and understand exactly why Gothic Ginobili readers like what they like. There have been more than a few pieces I thought were awful but drove scores of traffic by being a bit controversial. There have been more than a few pieces I thought were really good that virtually nobody read. It's the nature of the beast.
And looking at it from a broader level, it's hardly as easy as blaming a rogue editor or an individual story-writer. I'm sure that -- on some level -- the editors that greenlight celebrity gossip and supervise the entrenchment of the rags are as confused as anyone as to why this sells. But that's the thing. It still does, whether we know why or not. When the NBA's Twitterati slam Bleacher Report's search engine optimization and ESPN's Heat Index and the over-focus on the NBA's star-studded teams, I find myself caught between two sides. On one hand, I tend to agree with the complaints. On the other, I find it difficult-to-impossible to blame the larger institutions who perpetuate the problem. It's not really their fault it sells. It's not ESPN's fault that screaming and ranting drive viewership over intelligent philosophical sports banter. It's not Bleacher Report's fault that mindless slideshows drive much more traffic than a loghorrea of intractable play diagrams and acronyms meant to share intelligent basketball strategems. One can't simply consider the editorial contributions to the problem in a vacuum -- if it wasn't profitable, it wouldn't be done. And it's profitable because, for reasons somewhat beyond my understanding, the sorts of people who follow sports (and politics, and music, and media in a general sense) tend to be more interested in controversy and screaming matches than they are in thoughtful meandering through a field of ripe ideas.
In a world where print media is dying and television is flagging fast, there are two things that virtually guarantee short-term profits and a semi-sustainable revenue stream: gossip and controversy. Pap, fluff, and reality TV abounds. As all-too-tuned-in NBA fans, we tend to criticize NBA general managers for focusing on the short term to save their jobs. But we also tend to feel a slight twinge of sympathy for them -- ownership demands dictate consideration of the short term over the more intelligent play of cultivating the long term. They're locked in a catch-22. And as much as I'd like to pin the blame on the producers of injurious, inexplicable fluff like the Duncan divorce story, I find myself feeling that same twinge of sympathy for the editors and the writers as I do for the errant GM. The stuff sells, and it'll keep them their jobs in an increasingly brutal media environment. Journalistic integrity and media ethics be damned -- sometimes you have to save your own skin. And stories like this, as bankrupt as they may seem to the outsider, go a long way towards doing that.
Why's that, though? Why does it sell? Wish I knew. Maybe someday I'll figure it out.
In the meantime, tune in to Gothic Ginobili tomorrow for an up-to-the-minute liveblog of my seventh divorce.