The other day, long-time fan-of-the-blog @TBJ_Soldier asked a question on Twitter that stuck in my craw. The question, in short: "what if the Spurs had traded Manu Ginobili?" While rather non-specific, that's part of the beauty of it. When? To whom? For what? After talking with Nik, I had a better idea of the parameters he was looking at -- he was wondering what I thought would've happened if the Spurs had traded Manu Ginobili a la Harden, picking up a late lottery pick and a few short-season cast-aways in return. This piqued my interest, so I decided to give the question due diligence. I examined the guiding confluence of events in Manu's career to determine the three most logical trading points in Manu's career. For each of those points, I figured out a team in the late lottery that would represent a reasonable landing spot for Ginobili's acquisition. Then I tried to mentally cobble together a picture of how the resultant sans-Manu Spurs team would fare, and whether the subsequent few years would be better or worse than those the Spurs enjoyed in their reality. The results are below, framed by the dulcet tones of one Willard "Mitt" Smith. Happy perusing.
• • •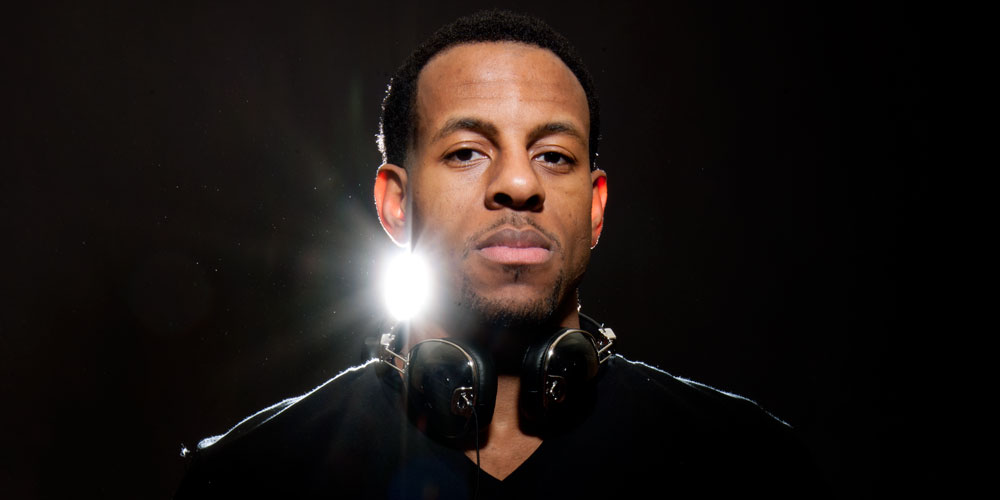 TRADING POINT #1: July 15, 2004
OK, HERE'S THE SITUATION: In the real world, Manu Ginobili re-signed with the Spurs on a six-year $52 million dollar contract. The contract was already a massive steal at the date it was signed, given Manu's breakout second season. He was coming off of a third-place finish for the 2004's sixth-man-of-the-year award, and he was less than one month away from destroying the world in the Olympics and leading Argentina to the gold medal. This is, incidentally, one of the luckiest breaks the Spurs got during their dynasty. If the Olympics had happened before the 2004 offseason got into gear, Ginobili is probably a lock for a max contract somewhere else, or (at the very least) a much higher per-year salary from the Spurs. And even if we aren't moving the offseason... knowing that Argentina had a legitimate shot at the medal, it's hardly difficult to imagine Manu holding off on contract negotiations until the post-Olympic period. Instead, he signed his entire prime away in an uncommonly underpaid contract that only became more skewed as time went on. Timing is everything, and the Olympics coming after this signing period probably lost him a good $30-40 million dollars. In our Manu-gets-traded world, we're assuming he doesn't come to terms with the Spurs immediately, preferring to wait until after the Olympics. If the Spurs had realized they had to shell out max money to keep him, it's not inconceivable that they sign-and-trade him away. To whom? Well...
WHICH SPURS GO AWAY FOR A WEEK'S VACATION?

SAN ANTONIO receives: #9 pick in the 2004 NBA draft (Andre Iguodala), Corliss Williamson
PHILADELPHIA receives: Manu Ginobili's rights, Kevin Willis
This one felt relatively reasonable. The 2004 76ers were a disappointing team, having bottomed out after losing Keith Van Horn and having Eric Snow essentially stop being a productive player entirely. But with Iverson in the fold and a suitable cast around him, the Sixers were a team that didn't feel they were particularly far from contention. Trading away Iguodala for a known quantity like Ginobili would make a decent amount of sense for them, especially if they could save a few bucks on the swap between the then-awful and horribly overpaid Williamson (then at $5.5 million a year) for the pittance-paid Willis ($1.3 million a year). Ginobili's passing would take some of the heat off of the complaints about Iverson's ball domination, while Iguodala would represent an easy swap-in that allowed the Spurs to maintain the rotations that won them a title just one year prior. It's not perfect, but it works on both sides. Hardly an unthinkable proposition.
LET'S TAKE A SPIN IN THE BRAND NEW PORSCHE

Assuming Iguodala develops in a way roughly similar to the player he became in Philadelphia, he'd fit quite well with the late-aughts Spurs. Try to imagine, if you will, a lineup featuring Parker/Iggy/Bowen/Duncan/Oberto. With Pop's schemes behind them, I honestly have no idea how teams would score against them. Bowen and Iggy give you two lockdown wing defenders, Duncan/Oberto keep the paint dry, and Parker does his thing where he doesn't contribute much but doesn't take anything off the table either. I just don't see how you score consistently against that lineup, which is somewhat terrifying.
Conversely, though? Part of San Antonio's dynasty has always been Manu's freewheeling off the bench. While Iguodala represents a fantastic passing talent (as all the non-acquainted are getting to experience firsthand in Golden State), it's difficult to imagine him bringing the same sort of chaos-in-a-jar to San Antonio's bench offense that Manu did. And that's not a knock. Just the truth -- NOBODY can really replicate Manu's work on that end, and it's silly to even try. But it is true that Iguodala's passing is one of the best outside of the point guard position, even if his creativity isn't quite up to the levels the Spurs came to expect from Manu. I'd imagine the San Antonio offense falls off a bit (which is risky business, given how mediocre it was already) but perhaps not as much as one would initially think.
DO FANS MIND? Probably, yes. I highly doubt the Spurs would've won the 2005 title if they'd replaced Ginobili's near-Finals-MVP performance with that of a rookie Iguodala. By 2007, though, Iguodala's defense would make the Spurs nigh-unbeatable. And I'm not entirely sure the Lakers would've beaten the Spurs in 2008 if you swapped out the then-balky and injured Manu for a fresh, younger wing in Iguodala. Given the much higher probability of losing the 2005 title, I don't think a slightly better shot at the 2008 title would really move the needle here, and I sincerely doubt the Spurs would've beaten the 2008 Celtics even if they pulled off the upset against the favored Lakers. It's also hard to look past 2008, as Iguodala moved up to a max-level salary in the immediate aftermath of his rookie deal. Would San Antonio have given him that maximum salary, or would they have flipped him believing him not to be worth it? My guess is they'd have flipped him, which means the Spurs (in this case) aren't just trading 11 years of Manu for 11 years of Iggy. They're trading 11 years of Manu for 4 years of Iggy and a huge uncertainty. Additionally, Manu's 09-12 comeback seasons are better than what Iguodala put together in that period. Which has me leaning even further towards the balding Argentine. Sorry, Iggy.
• • •
TRADING POINT #2: February 3, 2009
OK, HERE'S THE SITUATION: At this particular juncture, Ginobili had a year and a half left on his deal. Any team trading for him was getting one and a half years of prime Manu Ginobili, as well as bird rights when it came time to resign the cheeky Argentine. The Spurs sat at 35-16, second in the west but dwarfed by the mighty Bryant/Gasol Lakers. Given that L.A.'s golden boys had embarrassed the Spurs in a five-game pasting the year before, the 2009 season didn't really project to be a particularly strong season. They didn't look like the consensus second-best team in the west (they were third in adjusted point differential, and closer to sixth than the top two), the defense was hardly the league best pace the Spurs were accustomed to and the offense hadn't developed into the 2011 iron maiden it would eventually become, and the hope was low. So why not shake things up and pull a Utah Jazz, trading away one of the big three for a lottery pick, a veteran, and a few other picks? (ANSWER: Because it's dumb. Who trades Manu Ginobili? But let's pretend the Spurs aren't "Spurs Dad", at least for a moment, and assess them mortality akin to lesser beings.)
WHICH SPURS GO AWAY FOR A WEEK'S VACATION?

SAN ANTONIO receives: #12 overall pick in the 2009 NBA Draft (Gerald Henderson), Raja Bell (expiring), Two second round draft picks (2009/2011), cash considerations
CHARLOTTE receives: Manu Ginobili (1.5 years)
This is a pretty uneven trade in retrospect, but the market of teams that were looking to get markedly better (and, more importantly, felt like they were knocking on the door to begin with) in 2009 were scant, and Manu had already dealt with injury trouble in the season. And at the time, this might've seemed reasonable. Bell made the same amount that Manu did in 2009, The Bobcats made two relatively large transactions during the 2009 season, specifically their acquisition of the Diaw/Bell/Singletary triumvirate from Phoenix for Richardson and Dudley and their jettisoning Adam Morrison and Shannon Brown for Vladimir Radmanovic. At the time, this would have looked like a slightly Charlotte-leaning trade with the potential to pan out nicely for San Antonio in the long run, given that they'd be granted a lottery pick, a chance to kick the wheels on another defensive-minded veteran swingman (who, it must be said, was averaging 12-3-2 on 45-48-85 shooting at the time of this theoretical trade), several second round picks, and some cash to grease the wheels.
LET'S TAKE A SPIN IN THE BRAND NEW PORSCHE
... oh, well, about that. The Bobcats fought back in the late season to finish with the 12th overall pick, rather than something around the 8th pick which looked like the best case scenario at the time this trade was made. Which makes this even more like the Harden trade than I intended. Complicating matters further is the fact that there weren't many interesting players drafted in the middle of the first round. Ty Lawson was picked at #18, but there were ample concerns about his height and overall game translating to the NBA game. Essentially every other interesting late draft player was a point guard, with Jeff Teague, Jrue Holiday, Darren Collison highlighting the list. I'd guess that the Spurs would've stuck with the Bobcats' pick in the 12th spot, Gerald Henderson -- he had a solid skillset and great defensive fundamentals going into the draft, and he was a nice low-downside pick that would theoretically add back some of the defense San Antonio was losing to age.
About that. Henderson's a fine player, and I think he's slept on for his defense and his general game. But Spurs fans know Manu Ginobili, and Henderson is no Manu Ginobili. Manu was arguably San Antonio's most essential player in the 2010 season, and by trading him away in 2009, there's an outside possibility that the 2010 Spurs (who finished the season 50-32, in the 7th seed) would've missed the playoffs entirely. Neither of the second round draft picks turned into serious impact players (Derrick Brown and Jeremy Tyler, specifically). Assuming the Spurs draft the best player that remained in both of the years of the second round pick, Danny Green was available when the 2009 second round pick was on the table and Isaiah Thomas was available when the 2011 second round pick was on the table. Thomas was picked at #60, so assuming the Spurs pick him up might be unreasonable, but Green was picked up right around Charlotte's pick and it's not particularly difficult to imagine the Spurs snagging him a few years early.
That said, even if Danny Green became at-his-best a few years early, this doesn't project out as a good trade for the Spurs at all. Their defense could be mildly improved with the Green/Henderson combination taking Manu's minutes with some time-sharing at the three for Pop to experiment with his Parker/Hill lineups. Henderson's presence might quash the Richard Jefferson trade before it happens, which would probably be the best thing the Spurs could get out of this trade. Otherwise? The offense gets a lot worse without any reasonable secondary distributor (at least prior to Isaiah Thomas, if they even pick him up) and large swaths of the Spurs playbook become inaccessible in the absence of Manu Ginobili. Their big lottery pick never develops into much more than an MLE-type player, and disappontment is the word of the hour.
DO FANS MIND? ... Mmm, yeah, of course they do. The first scenario here wasn't the worst thing in the world for San Antonio -- Andre Iguodala's multifaceted game would allow him to act as a secondary facilitator while providing an additional lockdown man next to Bruce Bowen in the middle of San Antonio's dynasty years. This one, though? Gerald Henderson is a poor man's Iguodala, minus the three point stroke or the next-level passing. The second round picks help salvage the deal a little bit, but this one would've been an enormous mistake that Buford and company would never hear the end of.
• • •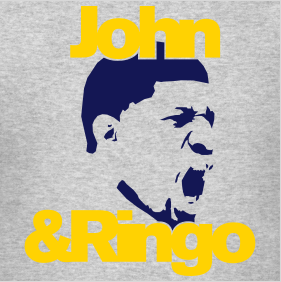 TRADING POINT #3: July 15, 2010
OK, HERE'S THE SITUATION: Extensions, extensions, extensions. That's the word of the moment. In reality, the Spurs agreed to a $33.9 million dollar extension with Manu in April of the 2010 season. But what if that extension was a prelude to an instant flip-and-trade? Manu's value was rarely -- if ever -- higher than it was after 2010, where he played the last few months of the season at MVP-quality pace and gave Spurs fans a glimpse at what a Manu-led title contender could look like. The 2010 Spurs were beset with injury and tied to a lot of old players, which made the season something of a punted one. They made the second round, but the Suns absolutely eviscerated them. The contemporary habit of shoveling dirt on the Spurs dynasty in the aftermath of every bad playoff game could be said to have started in 2010 -- in 2008, most people seemed to think the Spurs had one more run in the tank, and even in 2009 the Manu absence made everyone value their future higher. But the Spurs looked positively pedestrian in the 2010 season by their own standards, and their prompt playoff exit started the collective playing of "Taps" by many in the national media, for good reason. Making a move for a younger talent using an underpaid star's deal wouldn't be particularly out of the question. Right? (ANSWER: No, the Spurs have too much loyalty to their stars to do a sign-and-flip. It's a huge jerk move. But it's kind of the whole guiding conceit of this piece, so I guess we have to go with it.)
WHICH SPURS GO AWAY FOR A WEEK'S VACATION?

SAN ANTONIO receives: #10 pick in the 2009 draft (Paul George), Brandon Rush (2 years, $4 million), T.J. Ford (Expiring, $8.5 million)
INDIANA receives: Manu Ginobili (3 years, $33.9 million)
Wait, what? Paul George was taken 10th in the 2009 draft? Is this the real life? ... Yep, double checked it and had someone else read me the name. The Pacers hadn't made the playoffs in a while, but in 2010 they had a reasonably promising core. Roy Hibbert looked good, Danny Granger looked like he was still a star, and Troy Murphy had just had the best season of his life. Acquiring Manu Ginobili on a reasonable contract for a lottery pick, an expiring, and a swingman would be a pretty reasonable trade for Indiana. And getting a suitable short-term replacement in Rush along with a long-term replacement in George (and an expiring T.J. Ford, who the Spurs organization really liked early in his career) represents a best-case scenario type offer for San Antonio.
As for Indiana, I would think this changes the game a bit for them. I don't think they'd play Manu Ginobili as their primary point guard, but they'd definitely run their action through him. I doubt Roy Hibbert would become an offensive demon under Manu's tutelage, but I'd sure as hell love to find out. Assuming they still pick up David West in the 2011 offseason, the prospective Pacers core of Hill/Ginobili/Granger/West/Hibbert would still peak around the second or third best team in the east with an outside shot at #1, albeit with a less-dominant peak than we're seeing from the George-led 2014 Pacers.
LET'S TAKE A SPIN IN THE BRAND NEW PORSCHE

Ironically, it doesn't look that much different than the previous offer -- at least if you consider it from the vantage point of someone who doesn't know how these lottery picks turn out. A late lottery pick, a veteran swingman, and some detritus on the side. But the results? So much better. SO MUCH BETTER. The 2011 season might not end with quite the record the Spurs ended up with -- I don't think they'd have won 60 without Manu, especially with a rookie Paul George taking his place. That said, winning 53-55 games wouldn't be the worst thing in the world, as that would likely mean the 2011 Spurs don't match up with the Memphis Grizzlies. The 2011 Spurs would've had a better shot against the 2011 Hornets or the 2011 Blazers than the Grizzlies they got to play. And after that developmental rookie campaign? You're looking at a Spurs roster with Parker, George, and Duncan putting up all-NBA seasons on wildly underpaid contracts.
And that ignores the big "if" in this scenario -- the Spurs traded for Kawhi Leonard one season later, and it's possible that would've happened regardless of this deal. The Manu-for-George Pacers would've looked a bit better in 2011, but their main problem may very well have been the same as it turned out to be: a startling lack of a quality starting point guard. Ginobili's presence would've made that a little bit more of a "nice to have", but after pushing the Bulls or the Heat in a tough first round series, it's possible the opportunity to acquire Hill for a slightly later first round pick (probably 16-20) would have remained quite the enticing option. If that had still gone down, the Spurs could've been sporting a "best five" lineup of Parker/Leonard/George/Duncan/Splitter from 2011 to 2015, with a Leonard/George/Splitter core ready to take the reins when Parker and Duncan hung up their sneakers for good.
I... what? HOW? The offensive potential of a lineup with those five is tremendous, but it's nothing compared to the unfathomable defense those five could put on the floor. Two lockdown perimeter defenders, one of whom is always comfortable operating in chaos to disrupt plays from the weak-side? The shut-down rim defense Spurs fans have become accustomed to with Duncan and Splitter together? Cripes. Just a brutal combination.
DO FANS MIND? ... did I just trade Paul George to the Spurs? Well then! Unlike the Iguodala trade or the Henderson trade, there is virtually no aspect of this that a Spurs fan could dislike, other than the whole "seeing Manu in another jersey" thing. (Which, let it be said, is a big thing to dislike.) It would bolster their 2012-2015 title shots immensely, give them their next star to build around, and hearken back to the age of George Gervin. All at once! Just a ridiculous potentiality to think about.
• • •
So, what's the moral of this story? The Spurs shouldn't have traded Manu in 2004 or 2009, but they should've tried to trade him in 2010! Got it. ... Kidding, kidding. Look, I mentioned it up there, but the point bears repeating -- from an at-trade vantage point, the 2010 trade and the 2009 trade are virtually indistinguishable. Heck, the 2009 trade might even look slightly more palatable at the time -- Rush was a bit worse than Bell at-time-of-trade, and he wasn't an expiring. T.J. Ford looked done (and, sadly, essentially was), and the 2009 trade would've given the Spurs two more second round draft picks to work with, something the front office generally does magic with. The only difference between the two trades is timing -- the 2009 draft didn't have any future superstars available around that range, the 2010 draft did. To some extent, every trade involving draft picks is a game of Russian Roulette. You never really know exactly how it's going to turn out, and trading an established star player for a cocktail of potential and promise is going to bite you in the hand as often as it saves your franchise.
In this particular case, the way the Spurs do business virtually necessitated that none of these would ever happen. Manu Ginobili was always a player the Spurs procured at below-market value for team-defining contributions, and the Spurs simply aren't a franchise that trade away team-defining players for the gaping maw of the unknown. Although the final trade scenario here turned out to be a strong theoretical reality that would've changed the Spurs' fortune for the better... at the time of transaction, there was every possibility it could've turned out like the second trade here. And that isn't how the Spurs operate. The Spurs break their bread on the idea that they can carve out as much of the NBA's randomness as they possibly can in pursuit of a title -- they take conservative bets, barely ever shoot for the moon, and always try to be one step ahead. They rarely get so clever that they try to move three or four steps in advance. They modulate, they react, they keep a level head in times of crisis and they do their best to keep the boat steady.
You know what doesn't keep the boat steady? Trading Manu Ginobili. Fun as the "what if" may be, there was never any point where it was really going to happen. It's who they are, and who they'll be. Forevermore, perhaps.