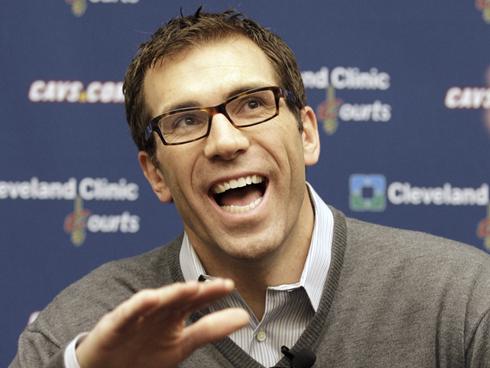 I have a friend from work. Let's call him "Chief Kickingstallionsims." Kickingstallionsims absolutely HATES the city we live in. Just despises it. He goes full hog on the anti-Richmond jokes just about every day. Some quotes from my guy: "I wish a volcano would rise from the ground and erupt, leveling the entire town in a hipster-rending explosion that kills millions." ... "I hope there's a shortage of skinny jeans such that the hipsters revolt and start killing each other off in an orgy of senseless violence and terror." ... "If the zombie apocalypse ever happens, I hope it happens here and that the government traps all Richmond citizens to be consumed by the horrors they have created."
Not a big fan of our humble abode. As a result, Chief's been job-hunting ever since we started at our firm. Recently, he struck gold on the job market. The guy had three concurrent offers! In one, he would make his current salary but with higher bonus potential and a bit more leadership responsibility. In another, he would make about $10,000 more than his current salary but the job was with a company he wasn't sure he respected. In another, he would pull in about $15,000 more than his current salary and receive a signing bonus that would cover his "projected" bonus at our current firm and receive a complimentary moving budget... but the job looked really boring, with a high emphasis on technical work rather than creative work. All three of these jobs were in his hometown, a place he's wanted to return to for years.
We all figured he was done, and we started setting up the farewell party. Well, we were wrong. Chief Kickingstallionsims didn't take any of them, which led to shocked head-explosions among just about everyone who knew him. His logic behind rejecting all the offers and staying with our firm was simple: we tend to get yearly merit raises, and he has solid bonus potential in his role. The thought was that the merit raise in conjunction with the bonus would erase most of the salary gap between our current job and the job offers, and he enjoys his job here even if he doesn't like the city at all and wants to leave it desperately. We also were up for promotion, which he wasn't sure if he'd get or not, but if he WAS to get a promotion his salary would kick the pants off any of his "new job" salaries. So he decided to roll the dice with all the possible good things that could make his current job preferable to all the offers.
And you know what? That was a hilariously huge mistake.
We just learned our compensation information for the new year -- the results were incredibly disappointing for him. No promotion, obviously, and his raise clocked in at under $1000/year. His bonus was middling-tier, one of the smallest he's received at the firm. He was ALSO just moved between departments, which means his job -- the one he liked in the first place -- has completely changed anyway! Barring a scenario where he didn't get a raise at all and didn't get a bonus at all, this is a worst-case-scenario for Chief Kickingstallionsims -- he rejected exceedingly solid offers on the table in favor of a perfect ideal he deemed more likely than it was. He didn't account for downside risk. Unremarkably, he got burned for it.
• • •
All names, salaries, companies, and identities were changed in the previous story to protect the innocent. (I can only wish I was actually friends with Chief Kickingstallionsims.) I also changed some of the parameters of the story. Hence, it isn't a real-life story so much as it is a sketch painted in broad strokes roughly imitating life. But the essentials are there. And the moral is a universal maxim: my friend valued the intangible perfect over the attainable great. He saw all of the upside and none of the downside for his final move. He chose to value the possible future over the probable present.
Although we like to herald the NBA's new era of crack decisionmaking and analytics-inspired masterstrokes, this sort of thinking is hardly a thing of the past. It's essentially an NBA general manager's pastime. And I don't think it's really their fault; blame it on the environment. As far as I can surmise, it's mostly due to the fact that trades and acquisitions take so much time and effort to push through your management that you really HAVE to approach them in that kind of a rose-colored classes way (at least publicly). I don't remember which of the NBA's talented national scribes wrote it (probably Zach Lowe, that cad), but there's a maxim that's always rang true for me. "For every single trade we see, there are -- conservatively! -- seven deals that sputter out just before the finish line, because somebody gets cold feet." In a vacuum, most NBA decisions a GM has to make involves fooling themselves and their management into completely ignoring downside risk and hyping up the upside reward to make the final decision livable. It involves belief in the franchise's overall health and the idea that the franchise will do things with the retrieved assets that the other team couldn't. Sometimes they're right. Sometimes they're wrong.
And if they're neither of those, they're Chris Grant.
When a general manager gets canned it's usually pretty easy to isolate exactly what they did wrong. David Kahn made terrible trades and boneheaded draft picks. Glen Grunwald was in the same organization as James Dolan, a big no-no for any sensible person. Otis Smith was fired for being unable to put together a competent supporting cast around Dwight Howard. Et cetera, et cetera. The hits go on. In Chris Grant's case, there's an easy Occam's Razor answer to the question of "why he got fired." His rosters have been terribly constructed and profoundly disappointing, and someone needs to take the blame for Cleveland's nightmarish 2014 season. But I think that's oversimplifying a bit. Because of the core truth that many Cleveland scribes are discovering as they look through all of Grant's moves (such as here, in Sam Vecenie's excellent enormous rundown) -- namely, the fact that they aren't very bad moves.
In a vacuum, you can make a fringe case that Chris Grant has produced many of the most lopsided trades (comparing assets in versus assets out) of the past three years. The issue with Grant's tenure hasn't really been that his individual moves were bad, or that he's failed to accumulate assets. It's hard to even say for sure whether his player assessment is that bad -- he's had his misses, but he's had some successes too. With the exception of last year's nightmare draft, most of Grant's picks have shown at least a modicum of NBA talent, and they compare quite well to most of the players who were selected immediately thereafter. The jury's still out on many of them.
The issue has been that effectively none of Grant's innumerable assets have panned out as they were expected to despite the ready accumulation of them. It's common for a large proportion of assets to flame out. It's NOT common for virtually every single one of them to turn into a dud in your hands. It's the reverse of a Midas touch. Everything Midas touched turned to gold... and everything Chris Grant touched turned to pot. Somehow, despite effectively wiping the floor with trade partners in every trade he's conducted to date, the upside assets he's accumulated have amounted to virtually nothing.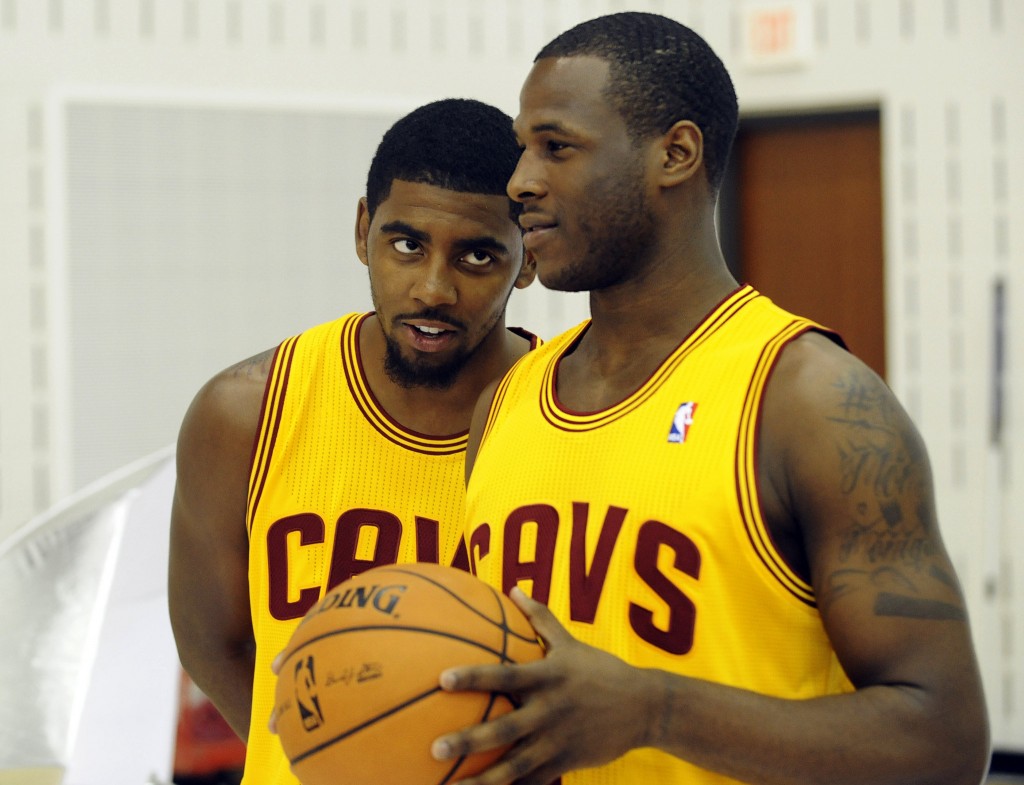 To wit, a few choice examples of the upside versus the reality in some of Grant's most publicized moves.
THE TRADE: Ramon Sessions and Christian Eyenga for Luke Walton and a first round picks, with added swap rights.

THE PRE-RESULTS UPSIDE: Grant traded an expiring contract and one of the least talented NBA players I've ever seen play the game for a marginally overpaid player that could augment Cleveland's bench rotation, swap rights, and a first round pick. Nobody does that anymore, because that's a beyond crazy haul for a marginally above average point guard on an expiring contract.

WELL, ACTUALLY... As it turned out, Luke Walton was actually the best thing Cleveland received in the trade. The coveted lottery swap didn't happen, because the Cavaliers are horrible and the Lakers aren't quite that bad yet. The 2013 draft pick DID convey, which was cool, but it ended up netting them the #19th pick in the draft, which got them Sergey Karasev. Neither Karasev nor Walton have given Cleveland nearly enough to outpace what Sessions gave Los Angeles over his few months as a Laker, which means that none of the trade's upside scenarios came to pass, and the best aspect of the trade was Zach Lowe's annual "Luke Walton All-Stars" column. Whoops.

THE____ ACQUISITION: The Cleveland Cavaliers sign Andrew Bynum on a team-friendly hail mary contract.

THE PRE-RESULTS UPSIDE: If Bynum played up to his potential, Cleveland would have a max-salary big waiting in the wings on a below-market contract, and they controlled the parameters of his salary due to the way the deal was structured. At his best, Bynum was a driving force behind the talent-bare 2012 Lakers and one of the league's best centers. He could help the Cavaliers on both ends. Right? ... RIGHT?!

WELL, ACTUALLY... It turned out that all the hand-wringing about Bynum's attitude wasn't a joke. Bynum made a toxic Cleveland locker room even worse, and completely submarined Cleveland's play when he was on the floor with lackadaisical effort and mindless ball-hogging that would make Nick Young blush. The thought when the Cavs signed him was that $6 million dollars couldn't possibly be an overpay for what a healthy Bynum would produce. Turns out that was wrong -- it WAS an overpay, and a pretty big one at that.

THE DRAFT PICK: The Cleveland Cavaliers selected Dion Waiters #4 overall, causing the world to go bug-eyed in confusion.

THE PRE-RESULTS UPSIDE: Although a lot of people were weirded out by the pick, it wasn't necessarily a bad idea. In theory, Waiters represented a burly two-man who had an enviable at-rim game and a three point shot that would pair beautifully with Kyrie Irving's gifts as a setup man and off-ball threat. It would cement a similarly-young backcourt duo that could grow up together.

WELL, ACTUALLY... I mean, on paper, it made sense. Sort of. But Dion's shot selection leaves a lot to be desired -- he's not a bad three point shooter, but his habit of constantly taking fully-guarded isolation threes from odd angles needs to stop. And his habit of pulling up and taking doomed long twos instead of driving with a clear path to the rim is similarly frustrating. As for the two-man game... well, with about one and a half years gone in his career, it's safe to say that Irving and Waiters have about as much of a two-man game as Coyote and the Roadrunner. They freeze each other out and (reportedly) quarrel in the locker room on a bi-weekly basis. Waiters may very well be the 3rd or 4th best player from the 2012 draft. He also turned out to be about as poor a fit for Cleveland's team as he could've possibly been, in a situation that effectively utilizes zero of his skills.
Grant's failure to survive the season serves as a reminder of one of the life's harshest realities. You can do virtually everything right within the basic parameters of your job and still be a no-holds-barred failure if you inherited the wrong situation and run into a string of bad luck. It's not ENTIRELY bad luck that's sunk him, of course -- he's made some controversial moves, and like Chief Kickingstallionsims, he's made many decisions where the upside scenario was sort of unlikely. Presidents fall on the sword of economic maladies they had nothing to do with, Chief Kickingstallionsims can vastly overestimate his raise and get burned by the perfect over the good, and Chris Grant can win every trade in a vacuum and still average out as a bad-to-terrible general manager when none of his assets pan out. It's cruel, but it's life.
The problem with inextricably tying your career to endless asset accumulation, upside bets, and celebrations of the possible is simple -- it's never a guarantee. And if the downside crashes upon you all at once, the job security that your upside bets got you lasts about as long as a snowman in summer. And thus ends the curious case of Chris Grant, the General Manager who did everything right... right up to the point where he had to deliver an actual NBA team. C'est la vie.
• • •
Programming note here. Apologies for the inactivity -- work's been hectic beyond reason for me in recent months. If you want more of my writing, you can read last night's Daily Dime as well. There's some interesting data-driven work coming up in this space later this month, which should be good for fans of the site. And at the end of the month I'll be slumming it at the Sloan Sports Analytic Conference again, where I'll be bringing you all the latest insights from the NBA's beloved egghead convention. In the meantime, let us know in the comments below what you miss most about our former content-heavy slate, and we'll try and accommodate your whims as we get back in the saddle. Stay frosty.