Free Agency 2014: Grading a Week's Worth of Signings
Posted on Mon 07 July 2014 in Features by Aaron McGuire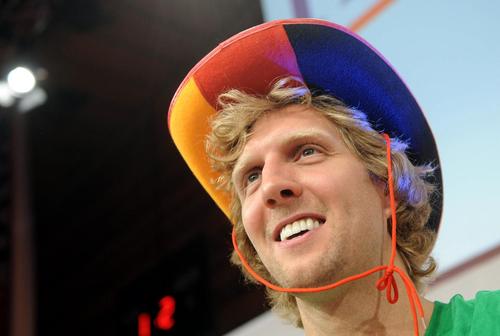 Lest you've been living under a rock, I must inform you -- free agency started last week. One of the unintended consequences of the NBA's 2011 CBA renegotiation was a collective bargaining agreement that dramatically increased the craziness and general velocity of free agency. Any given contract's maximum length was slashed dramatically in the new CBA, meaning that far more of the league (by percentage) goes to free agency than they used to. And because contracts are shorter, teams churn through cap space much quicker, which means a good 10-15 teams have easily accessible avenues to hand out max deals. The in-season trade block is less lucrative than it used to be, but free agency is wilder than ever. In recognition of this, I'm trying to stay abreast on the information overload so you don't have to. Today I'll be covering:
Every single free agency deal I haven't discussed yet.
No, really, every single one! I even graded them, using an incomparable scale!
(Okay, actually, I'm missing a few of the one-year deals. Whoops. At least I graded the ones I have!)
Let's get to it.
• • •
Here are all the deals that have gone down so far with a few snap thoughts on each of them. I will also provide a grade on each contract. These will be placed on a constantly shifting scale completely impossible to compare between transaction-to-transaction. No, really. Just TRY to compare them.
Dirk Nowitzki re-signs with Dallas on a 3-year, $30 million dollar deal. Unless LeBron signs for a significantly below-market deal (under $20 million), this is the best contract of the summer. Much like Duncan's $30 million dollar deal right after San Antonio's rough jaunt with Oklahoma City in the 2012 WCF, this essentially amounts to getting an all-NBA caliber player for less than a sixth of your cap. Dirk and Duncan both have games that are aging beautifully, with Duncan's offense and Dirk's defense falling off from career highs but their inverse advantages staying roughly in line with career averages. As long as Dirk exists as a threat on the floor, he's likely to deserve this contract and more. _GRADE: Three Pterodactyls out of Two Oranges.
_

Kyle Lowry re-signs with Toronto on a 4-year, $48 million dollar deal. Much like Dirk's deal, this was a pretty strong move. Lowry isn't one of the best 3 or 4 point guards in the league, and it's unlikely he'll ever quite reach that stratosphere -- not with stars like Paul, Parker, Westbrook, Curry, and Wall filling the league's ledger above him. But Lowry exists firmly in the next tier of almost-star point guards with Lillard, Irving, Conley, and Rondo -- all of them have a handful of fatal flaws that keep them right outside that top group, but all of them can take over a game with their skillsets. And unless you have LeBron, you better have someone from these lists if your offense intends to contend for a title. If Lowry didn't have his (completely deserved) reputation as a bad-attitude guy, he probably could've strung out for a little bit more. As is? Fairly nice deal with very low blow-up potential for Toronto, and it gives Lowry both financial security and legitimacy as one of the league's 10-or-so best showrunners. GRADE: _Five seasons of Orange is the New Black scavenged from six computers.
_

Marcin Gortat re-signs with Washington on a 5-year, $60 million dollar deal. While I don't love this contract, it was probably what Washington needed to pay to keep him. I just wish they could've kept the years down a bit more for the sake of their flexibility. The Wizards were good this year, but they weren't good enough to give the impression that they couldn't have lived with a shakeup around their Beal/Wall core. Especially given how they frittered away what should have been an easy series against a reeling Pacers team -- although Washington relies on a few young pieces (specifically Wall and Beal) they're hardly a young team overall. The "playoff newbies" excuse doesn't hold that much water when Ariza is your 4th man and Gortat/Nene are your one-two punch from the frontcourt. This team isn't strictly built to win now, but bringing the core back doesn't guarantee that they're going to improve enough to pull off a string of conference finals appearances. If Gortat has a down year, I'm not totally sure teams are going to be chomping at the bit to take this kind of a contract off Washington's hands. Still, in a pathetically weak East, even if it isn't a guarantee the potential is there for this Wizards team is good enough to become an ECF staple. And that's worth something, so it's hard to fault them too much. GRADE: Eight wax figurines of Tuco Salamanca out of the Internet.
• • •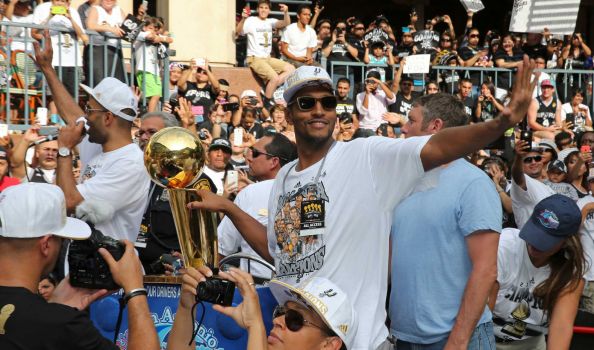 Boris Diaw re-signs with San Antonio on a 3-year, $22.5 million dollar deal. I'm not a massive fan of this one on its face, but I heard a few rumors that the last year might be partially guaranteed. That helps it along a bit. While the exact details of the contract aren't completely clear, it appears the last year is partially guaranteed and the first two years will pay him $18.5 million in total -- that would tend to imply (at least to my eyes) that the contract is set up in a manner similar to Tiago Splitter's contract from the last offseason, where it starts high and gets lower as the years go on. Given the high likelihood of a post-championship hangover from one of the league's most motivation-fickle players, that sounds pretty good to me, and makes his contract easy to move as early as next offseason if the Spurs decide to go in a different direction. Maintains continuity without sacrificing flexibility. Decent move, and rewards him for a great year. GRADE: _One perfectly acceptable croissant out of a hole-in-the-wall French chain restaurant.
_

Avery Bradley re-signs with Boston on a 4-year, $32 million dollar deal. A lot of people were complaining about this one, reasoning that Bradley hasn't really shown himself to be a $32 million dollar player. I disagree. He hasn't consistently put together the kind of play you want out of a max guy, but his abilities as a defensive stopper (despite his size) and generally proficient three point shot make him worth this kind of mid-tier money. Some people compare him unfavorably to Danny Green. It's a fine comparison, as Danny is a better player that does nearly everything Bradley does. Does it better, too. But it ignores the fact that Danny Green is incredibly underpaid, and likely deserves to be making anywhere from 10-12 million himself. The small wing is a position of massive scarcity right now. Green has a serious case for top-5 at the small wing, and Harden is almost certainly the best at that position right now despite his massive flaw. In that context, of COURSE Bradley deserves more than an MLE! Especially given his age. Why was this even a question? GRADE: _Seven steel unsorted Monopoly pieces taken from seven hundred beat-up game boxes... but they're the seven coolest ones, so you really lucked out.
_

Patty Mills re-signs with San Antonio on a 3-year, $12 million dollar deal. Diaw's contract might be a bit outsized given the likelihood of a worse season, but THIS contract is basically a steal. Yeah, he's injured. Won't play for the first few months of next season! But I hardly care. The Spurs have Cory Joseph to develop during Patty's rehab, and Patty is a $5-6 million dollar player -- possibly more. Mills could put up solid numbers for just about every lottery team in the league, with a superb handle and an unflappable three point acumen. He's been improving his defense, too. And the Spurs only have to pay $4 million a year to lock up his services? Fantastic. GRADE: _Sixteen kangaroos out of five spider-clocks.
_

Shaun Livingston signs with Golden State on a 3-year, $16 million dollar deal. I really like this move. Backup point guard was a massive problem for Golden State last year, and Livingston represents a very different approach at the point to the one Curry holds dear. Change of pace is a real thing. It totally changes how the opposing team game-plans your bench. Livingston also has the flexibility to play the two, although it'll be a weird fit. Still. At that price, he was a great pickup. GRADE: Six hundred and seventy two egrets hand-picked from the private recesses of Gil Scott Heron's legendary egret collection.
• • •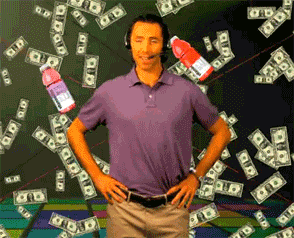 Darren Collison signs with Sacramento on a 3-year, $16 million dollar deal. Since I think Darren Collison is significantly worse than Shaun Livingston, I like this deal a lot less. I also like it less because the Kings were dangerously close to the NBA's hard-cap apron BEFORE this deal was signed. In its aftermath, the Kings have inexplicably forced their own hand regarding Isaiah Thomas' contract -- despite Isaiah's status as a restricted free agent, they can no longer match any offer that takes them over the apron. This deal is shaky-but-reasonable if they're paying Collison to be Isaiah's backup. If they're paying him as a REPLACEMENT, this is just sad. Ergo... well, it's just sad. Sorry, Kings fans. GRADE: Two dumpster-diving hipsters lecturing you about Freegan culture inside a whale-shark.

Thabo Sefolosha signs with Atlanta on a 3-year, $12 million dollar deal. If the Hawks get the player OKC had by last year's Conference Finals, this was a bad deal. Sefolosha's shot had degraded to the point that he simply could not stay on the floor, and his defense hasn't been at its career-best for a few years now. That said? Atlanta has had salary space to burn these last few years, and there aren't any big fish they're really aiming to pull. Even if Thabo is useless, a deal like this should be reasonably easy to move in a pinch and given his former highs as a three-and-D Bowen-style stopper, this kind of a deal represents a decent flyer. GRADE: One cumulonimbus cloud placed lovingly on a hoagie bun.

Chris Kaman signs with Portland on a 2-year, $10 million dollar deal. The Blazers needed some improvement from their bench guys, but I'm not really sure this was the way to go. They lost in a ridiculously lopsided gentleman's sweep to the champs. Could've at least played the youth game and put in a flyer on Ed Davis or Aaron Gray. Not that either of those guys would've been massive difference makers, but at least there's some upside. What's the upside on a no-defense shot chucking big man? Other than the commercials. Those are pretty high upside. Nevermind, I've talked myself into it -- this signing is all worth it if one hipster joint in Portland gets a sponsorship deal with Kaman and forces him to pretend to be a hipster in a commercial. GRADE: One deleted Animal Crossing save file placed in the context of a whole human life.

Spencer Hawes signs with Los Angeles on a 4-year, $23 million dollar deal. Not a huge fan of the years on this one, and the dollar value seems mighty steep for a big man with defense as bad as Hawes. In the big picture, though, it's a solid move. I'm all for moves that fill actual holes, and one of L.A.'s biggest problems in recent years has been a borderline terrifying lack of depth in their frontcourt. Signing Hawes FINALLY gives L.A. a passable option beyond Griffin and Jordan, and (as mentioned in the Livingston note) functions further as a change-of-pace option to space the floor and free up the rim for the other big man. Length is a bit steep, and his defense is going to hurt them. But they aren't going to have to give Glen Davis 15 minutes a night playing center in playoff situations anymore, and that counts for a lot. GRADE: Green Eggs out of Ham.

Jordan Farmar signs with Los Angeles on a 2-year, $4.2 million dollar deal. I really like this move. Farmar isn't great, but they don't need a golden God at backup point guard -- Chris Paul can handle it for most of the game. Farmar makes threes and exists as a credible off-ball threat. He won't replicate Collison's wares exactly, but he'll be a good enough facsimile that I doubt the Clippers will notice the difference. And that's an incredibly cheap contract. GRADE: Sixteen Kid's Choice Awards awarded indiscriminately to family members that are vaguely related to you.
• • •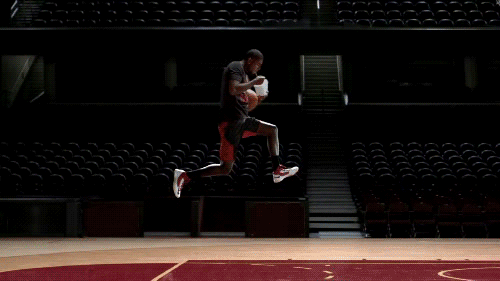 Kyrie Irving signs an extension with Cleveland for 5-years, $90 million dollars. Kyrie's career hasn't exactly gone as I expected it would. One of my favorite parts of Kyrie's college game was his on-ball tenacity and generally sound defensive fundamentals -- absolutely NONE of that has been present in his NBA game, and he hasn't really evolved like I'd expected him to. His passing hasn't really taken much of a leap forward, his defense has been pathetic, and he simply hasn't changed much. His rookie season was one of the best rookie seasons in the last decade, but that's comparing amongst rookie seasons -- his rookie season was also arguably his best season, which makes it hard to place where his contract deserved to land. That said? Given the weakness of the East, this max was probably worth it. Cleveland might very well have an all-star locked in for the next five years. And it's not the $20 million dollar max, it's the post-rookie max -- that's a huge difference, and it keeps the contract pretty reasonable. Stability is huge, too -- it's a big step forward for a franchise that's been in a state of constant change since LeBron's departure. GRADE: Several origami shurikens thrown from the back of a moving truck by a pyromaniac who's not too lost to cry.

C.J. Miles signs with Indiana on a 4-year, $18 million dollar deal. Much like how the Darren Collison deal depends on their treatment of Isaiah Thomas, my feelings depend on how Indiana's pursuit of Stephenson shakes out. If they retain him, this deal is great -- Miles adds a much-needed pop of scoring and shooting to an Indiana bench that's been unfathomably awful these last few years. If they don't, this deal is somewhat unfortunate -- despite the decent price they got for a good bench option, Miles is never going to replicate what Stephenson brings the Pacers, and he represents a huge step down in their rotation. Still. In a vacuum it's a pretty decent deal. But if it really does end their pursuit of Stephenson, it was a mistake. GRADE: Miles and miles of Gomer Pyle, but everyone's still so thirsty.

Patrick Patterson signs with Toronto on a 3-year, $18 million dollar deal. I really like this for Toronto -- Patterson has come a long way since my not-particularly-complimentary player capsule, and getting a young big man with a constantly improving track record on a patently affordable seven-figure annual deal is pretty tough in the modern NBA. Combined with the Lowry move, the cost savings Ujiri pulled off from those two moves should allow him the flexibility to continue adding to Toronto's fringe East-contending roster. Great call. GRADE: Five capitalized "P's" placed next to several capitalized "T's".

Devin Harris signs with Dallas on a 3-year, $9 million dollar deal. This is... fine. It's fine. I don't love it, mainly because the Mavericks just lost Jose Calderon and really need another point guard in his place. Harris is better in Dallas than he is anywhere else, as he works well in Carlisle's system and plays well off Dirk. And given that Dallas was a pretty good team last year, continuity is worth something here. But Harris is clearly a step down from the league's contending point guards, and Dallas is going to need a better replacement for Calderon if they intend to contend for the West next year. If they strike out on Melo and LeBron, I'd like to see them go after Isaiah Thomas with their remaining cap space -- he's short, but his three point shot would work well in Dirk's shadow and I have a feeling Monta and Isaiah would be must-see TV. Just an inkling. GRADE: Three musketeers out of all the other superior candy bars you could be eating instead.

Zach Randolph signs an extension with Memphis on a 2-year, $20 million dollar deal. Although Randolph is reasonably young (currently 32 years old), I'm a little bit concerned about this deal for Memphis. This extension's $20 million dollar price tag doesn't include this year's $16.5 million dollar salary, meaning the overall picture is more like $36 million for three years of late-career Randolph. And that simply isn't what it used to be. True, Randolph's 2014 was a bit of a throwback campaign -- he had his highest TS% since 2011, highest free throw rate, and higher usage than he'd put up since his days with the Clippers. But his rebounding has continued a worrying downward trajectory and his playoff performance was barely a shell of the game he showed against San Antonio years ago -- against LAC, he barely shot above 40% (40.4) and couldn't even clear 9 rebounds a game despite playing almost 40 minutes a contest. Not ideal. For this contract to make any sense at all, Randolph is going to need to get back in shape and perform at a level fitting with that kind of a salary. The Grizzlies aren't going to have much of a chance at a finals berth otherwise. GRADE: That one old girlfriend you always forget when listing off your dating history.
Tomorrow, I'll be covering the inevitable Carmelo Anthony deal (and the resultant detrius) as well as a rumination on this year's considerably entertaining LeBron drama, even if (like most people) I have serious doubts about most of the information we're being fed by anonymous sources. Later, haters!
P.S. For the stampeding legion of slighted Jodie Meeks fans who are wondering where my grade is for his signing, I discussed the Meeks deal last week. However, I did not grade it. Now that I've graded everything else, I see the error in my ways. I apologize, Jodie Meeks fans. My grade for the Jodie Meeks signing is a robust "nineteen stereos playing out-of-sync Feist songs in a hermetically sealed silent room with nothing but a tuba in the corner." Hope that flies with you guys.