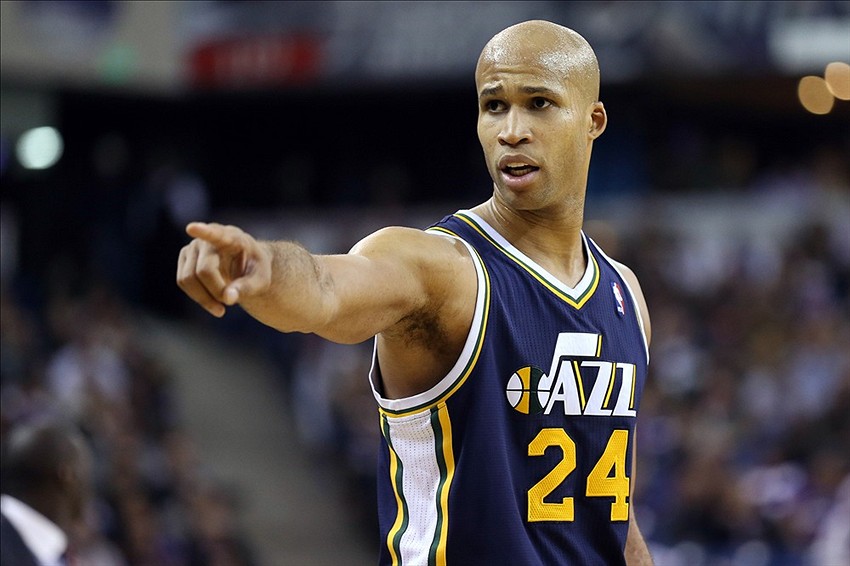 Lest you've been living under a rock, I must inform you -- free agency started two weeks ago. One of the unintended consequences of the NBA's 2011 CBA renegotiation was a collective bargaining agreement that dramatically increased the craziness and general velocity of free agency. Any given contract's maximum length was slashed dramatically in the new CBA, meaning that far more of the league (by percentage) goes to free agency than they used to. And because contracts are shorter, teams churn through cap space much quicker, which means a good 10-15 teams have easily accessible avenues to hand out max deals. The in-season trade block is less lucrative than it used to be, but free agency is wilder than ever. In recognition of this, I'm trying to stay abreast on the information overload so you don't have to. Today I'll be covering:
A large number of low-end free agents. Not all of them, as there are officially too many to discuss in one post.
Grades for each signing based on my take on how said player would fare in a zombie apocalypse.
Everything BUT LeBron. His name will not occur after this line. Live to LeBron another day, lovelies.
Let's get to it.
• • •
Here are a large number of deals that have gone down so far with a few snap thoughts on each of them. I will also provide a grade on each contract. Last week's grades were on a rapidly shifting scale with no comparability between the different grades. These will be comparable, but completely agnostic to a player's talent, fit, or general basketball acumen. I'll be grading on my best guess as to whether the player in question would be a standout citizen in a zombie apocalypse. (Before anyone asks -- yes, slow zombies. Get that fast stuff out of here.)
Nando De Colo signs with CSKA-Moscow on an undisclosed deal. Nando De Colo was not a particularly groundbreaking NBA player. A perennial backup at best, he showed serious NBA speed but often found himself tricked into making passes that were far outside any possible comfort zone for a player of his caliber. Compounded that with low finishing ability and a shaky-yet-quick-trigger shot. In San Antonio almost seemed like he was trying to imitate Manu. Maybe it was some kind of hilarious attempt to trick Gregg Popovich into giving him extra minutes by getting the two of them mixed up. (SPOILERS: It didn't work.) He cleaned up his act enough in Toronto that you could start to see a decent option at the backup point if you squinted, but in a league replete with point guards that wasn't quite good enough to make the kind of money he wanted. Too replaceable. De Colo might very well be a star with CSKA Moscow -- his aggression and speed that's relatively pedestrian in the NBA could make him a standout in any league that's slightly slower and slightly more by-the-book. Probably a good deal for CSKA Moscow.

ZOMBIE GRADE: While De Colo isn't an amazing NBA player, the guy is lithe and stringy. Also: delightfully fast. I think he'd survive pretty admirably in a post-apocalyptic wasteland -- perhaps not the most cerebral member of the group, but he'd be quick thinking and good at running when the caca hits the rotors. Four brains out of five.

Kent Bazemore signs with the Atlanta Hawks on a 2 year, $4 million dollar deal. Remember when I mentioned less than one paragraph ago that the league has a glut of point guards? Consider Bazemore exhibit A. He's hardly an amazing talent, but he's eminently passable. In a league with fewer options, it's feasible that an athletic wunderkind like Bazemore could get a much larger contract than that. Especially given his turn with the Los Angeles Lakers last year -- in his first serious minutes, Bazemore averaged 28 minutes of burn with 13-3-3 on 47-37-64 shooting and his usual scraphouse grinder defense, which certainly seemed like a decent-tier backup to me. He's only 24 years old, so chances are reasonably high that this deal ages well over the next two years as he develops into his passing game and backs up the entrenched incumbent in Jeff Teague. That's where we are as a league right now -- there are enough passable point guards that $2 million a year can net you a young, low-risk athletic burst guy at your backup point guard slot. No wonder Nando left for greener pastures.

ZOMBIE GRADE: Bazemore's burst and athleticism may make him a strong option for the Hawks at backup point guard, but he's a bit stocky. He's also a physical defender, used to bodying guys up and aggressive fronts. If you aggressively front a zombie, it will be difficult to avoid being bitten. Atlanta, you made the wrong call. Two brains out of five.

Brian Roberts signs with the Charlotte Hornets on a 2 year, $5.5 million dollar deal. As with Bazemore, this represents a decent bargain on a flawed-but-developing point guard. Bazemore is more of an offensive project, Roberts is more of a defensive project -- his close-outs were wild and often terribly timed, but he shot the ball well and helmed several reasonably efficient offensive units off the New Orleans bench. This probably signals the end of the Ramon Sessions era in Charlotte, with Charlotte going for a younger option with a bit more upside. Probably a lateral move, if we're honest, but maybe Clifford can milk a bit more out of his game.

ZOMBIE GRADE: Brian Roberts is a worldly player, having played overseas for Israel and Germany. I'm going to assume he's learned a lot of cool tricks from his Israeli and German teammates, giving him that extra edge that nudges him just above replacement level. Three brains and a femur out of five.

Willie Green signs with the Orlando Magic on a 1 year, $1.2 million dollar deal. This is selfish, but I hate this deal. I hate this deal for one reason, and one alone -- I hate watching Willie Green play. I just don't think he's an NBA caliber player. This will be his eleventh season in the league. He played almost 16 MPG for one of the three or four best teams in the NBA last season, so it was silly of me to expect he'd leave. But he just didn't really do anything! He shot under 40% from the floor despite playing well over a third of his minutes with Chris Paul. Do you have any idea how hard that is? He only shot 33% from three! Perhaps he'll be a calming veteran presence in an Orlando locker room that needs it. I doubt it. More likely, he'll shoot even worse than he did last year and slowly fade into the ether.

ZOMBIE GRADE: His name is 'Willie'. Need I say more? One brain out of five.
• • •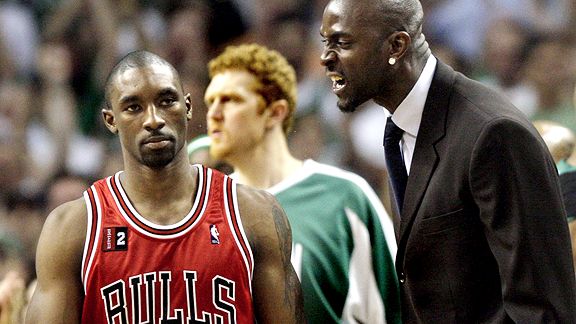 Ben Gordon signs with the Orlando Magic on a 2 year, $9 million dollar deal. In a vacuum, I don't despise this signing. The second year is reportedly a team option, which essentially means they're draining about $4 million on him this season with the intention of cutting him or shipping him off for assets if he shows even the slightest pulse. He hasn't in several years, but it's a flyer on a possible asset grab. The thing is? Even understanding the logic, I still don't see the point of picking up Gordon specifically. It's not like the market is bone dry or anything -- there are a bunch of cheap young mid-career options that Orlando could've kicked the tires on instead. Jerryd Bayless, Jordan Crawford, Xavier Henry, James Anderson... even their own Doron Lamb, who wasn't that bad last season. They probably could've had their pick of any of those shooting guards for the same general price range they're paying Gordon, and all of them are roughly as likely to turn into the kind of trade asset they're hoping to get from Gordon. And none of them left their former team on terms nearly as bad as Gordon's last ouster. Just sort of puzzling to me. Certainly could work out, and it's hardly a harrowing loss even if it goes horribly wrong. Just fundamentally strange, much like their odd Willie Green signing and their difficult to defend Afflalo dump.

ZOMBIE GRADE: Ben Gordon fearlessly took on chomping zombies back when he was a member of the Chicago Bulls, as seen in the picture above. He's a grizzled veteran of the zombie game. Five brains out of five.

Richard Jefferson signs with the Dallas Mavericks on a 1 year, $1.5 million dollar deal (10+ year veteran's minimum). Little known fact: Richard "El Jeffe" Jefferson wasn't that bad last season. He wasn't exactly some building block for the future, which begged the question of what on God's green earth Tyrone Corbin was doing by giving him 27 minutes a night. But lost in the futility of his season was the fact that he really wasn't that bad. He was actually better than he'd been since 2011, with perfectly mediocre averages of 10-3-2 on 45-40-75. He brought back a bit of his at-rim finishing game and continued to show off the rehabilitated shot he got in San Antonio. His defense has fallen off a cliff, but as a purely offensive player, he's the absolute definition of "replacement level" at this point. Adequate to a fault. Hence, I actually like this signing for Dallas -- given Shawn Marion's precipitous falloff on defense, Jefferson might actually represent an equal caliber veteran replacement as a backup for Chandler Parsons. Given that the Mavericks are contending for a title (if only on the periphery), it makes a bit more sense to focus on veteran known quantities over flyers at your backup slots. And a vet min deal is decent value for that kind of production. It's a silly deal simply because Richard Jefferson is silly -- it's a good one regardless of the omnipresent humor.

ZOMBIE GRADE: Richard Jefferson reminds me of the mild-mannered side character in most zombie movies. He doesn't really distinguish himself in any way before the zombie apocalypse, but his quiet strength quickly makes him the backbone of the group, quickly showing his importance as the greatest zombie fighter of all. ... YO, I'M PLAYIN, WE'RE TALKING ABOUT RICHARD JEFFERSON. AHAHAHAHAHAHAHA. One brain out of five.

Bojan Bogdanovic signs with the Brooklyn Nets for 3 years, $10 million dollars. I don't know much about Bogdanovic. He's a Croatian player who plays for the Croatian national team, and is coming stateside from a tour with Fenerbahce Ulker in Turkey. He's 25, which means he has some limited upside, and the deal is structured such that he can opt out of the final year if he wants to try his hand at a larger payout. He's played with fellow Brooklyn bench-bro Mirza Teletovic before, so there might be some preexisting chemistry between the two Croats. All things considered, it isn't a terrible use of the taxpayer MLE -- Bogdanovic averaged 15 points a night in Turkey and has a reasonably smooth perimeter shot, although it remains to be seen if his release is quick enough to get open looks at an NBA level.

ZOMBIE GRADE: I really know nothing about him. This is a stupendously difficult zombie grade to assess. According to Wikipedia, the Croatian national team's head coach kicked him off the team in 2012 for disciplinary issues. Perhaps that implies that as the going gets tough, Bojan starts to get rougher and tougher, and that he would end up a lone agent in a zombie apocalypse scenario. Going one-on-one in a world like that is not usually conducive to success. Two brains out of five.

Danny Granger signs with the Miami Heat for 2 years, $4.2 million dollars. There are few moves this summer that I disliked as much as this one. When negotiations completed on this contract, the Heat still had... uh... "that one dude" (remember, I can't use the L-word!) who should theoretically have be a big free agent draw. They were looking for Granger as a backup spot-minute guy who would play 10-15 minutes a night. His veteran minimum salary value is $1.3 million dollars a year. That's what the veteran minimum was made for! Why were the Heat willing to give up their $4.2 million biannual exception for Danny Granger, despite the fact that they could've signed him to a veteran minimum deal for $2.6 million dollars over two years? Was there a huge market for Granger, despite his scintillating playoff shooting of 27% from the field with 22% from three point range? Look at other players who signed around BAE value -- Kent Bazemore, James Johnson, Beno Udrih, Lavoy Allen. Are you telling me that NONE of them would've considered Miami's money if Riley could've convinced Granger to take a $1.6 million dollar haircut? Come on. Miami should've pushed on the veteran minimum. And if they failed, they should've reoriented and found other quality vets who might've taken it instead and spent their BAE on someone with a modicum of upside. I love Danny Granger, but that was a heck of a puzzling move by Riley.

ZOMBIE GRADE: High. Not many veterans have their own Batcave -- as long as Granger can make his way to his New Mexico home, he should be able to hole up in the Batcave and hold out a strong defense against the zombified hordes. Huge value for Miami's BAE, and could very well save Riley's butt once everything goes down. Great move. Four brains out of five.
• • •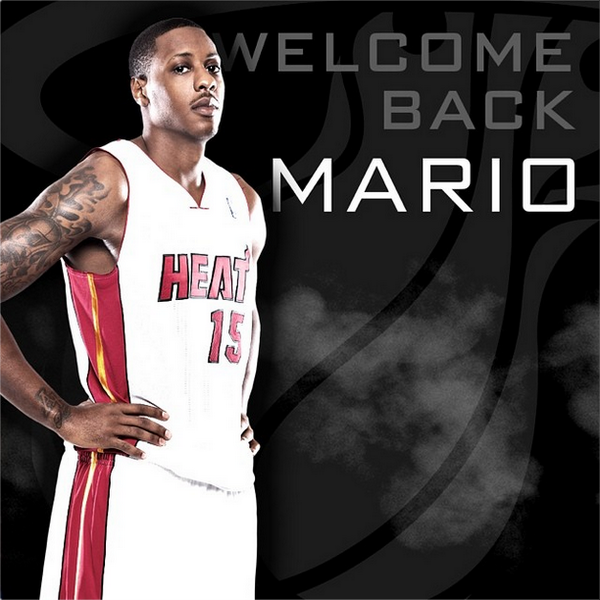 Mario Chalmers re-signs with the Miami Heat for 2 years, $8 million dollars. Although Chalmers is coming off one of the worst NBA Finals performances I've ever seen, this contract seems like a decent value to me. Chalmers is 28 years old, which means it's unlikely he evolves his game much, but he's a capable showrunner for Spolestra's playbook and a decent defensive talent at an ordinarily defenseless position. He's hardly one of the league's better point guards, and as the entrenched Miami starter, he'll remain one of the league's worst starting point men. But he's also quite cheap for a player in his nominal prime and it'll keep Miami from losing too much corporate knowledge as they shuffle the pieces around Bosh and Wade. Which is valuable, if not particularly sexy. (Still wish they had Isiaiah, though.)

ZOMBIE GRADE: Picture this. The Heat are in their RV, driving to Danny Granger's Albequerque home. Tempers run high. Suddenly, the RV sputters. They turn to Mario in concert, and start yelling at him. Even Spolestra stops the RV, turning to join the mob. Mario, it was your job to fill the tank! Mario, why are you so useless! Mario, THIS WAS YOUR ONE JOB. As they scream, hordes of zombies start clawing at the outside of the RV. Pat Riley looks out the window and steels himself, resigned to their fate. (PLOT TWIST: The gas was full. Mario did his job. It sputtered because RVs do that sometimes. Whoops.) Zero brains out of five.

D.J. Augustin signs with the Detroit Pistons for 2 years, $6 million dollars. Augustin isn't an incredible player, but I like his fit in a Stan Van Gundy offense. I could see him playing a role not-dissimilar to the one played by Rafer Alston in 2009 -- a spot of reliable three point shooting and burst scoring off the bench by a generally tepid distributor. Of course, that makes a lot more sense when you aren't paying Brandon Jennings tens of millions of dollars to play a similar role (and play it better!), but that's beside the point. (Yes, pun intended.)

ZOMBIE GRADE: Augustin is quite small for an NBA player, standing at 6'0". He's also really fast, which means that he'd be great at darting through the woods and escaping a horde on his own. He calls his own number a lot, which probably would frustrate members of his group, but his size makes him a replacement level zombie fighter. Three brains out of five.

Cartier Martin signs with the Detroit Pistons for 1 year, $1.1 million dollars (6-year veteran's minimum). Martin isn't a phenomenally adept player, but he can shoot threes. I wrote a few days back about how Stan Van Gundy (the GM) was building the exact sort of team that Stan Van Gundy (the coach) wanted to work with. Martin is a reminder of that desire, a one-dimensional shooter who will spot up to the corners and do little else in his system. One-dimensional or not, he should be useful to a Pistons team that was almost unbelievably bad at shooting threes last season.

ZOMBIE GRADE: One-dimensional agents can be useful in the aftermath of a zombie takeover, but only if that dimension actually has anything to do with rebuilding society or defending yourself against zombies. Corner threes will not be very useful while zombies are eating you. Zero brains out of five.

Aaron Gray signs with the Detroit Pistons for terms that are still totally undisclosed. Seriously, wait, what? It's been ten days, Stan Van Gundy. This was announced over a week ago -- it is now the 15th. Let the terms leak already! ... That said, I don't really love this move, nor do I really understand it. The Pistons are going to have to waive Peyton Siva or Josh Harrellson in order to fit this contract on the books. Siva is talented, and a decent young player to maintain a flyer on. Harrellson is an incredibly cheap floor spacing center with mediocre defense. Neither of them are less substantial than Gray, a 30-year-old NBA lifer who's mediocre at everything and lacks any particular big-ticket skills. The deal is likely for the minimum, so it's hard to fault him too much. But I prefer Harrellson simply for his differential skillset -- adding a traditional meat-and-potatoes big man with no intriguing tertiary skills to a rotation as cramped up as Detroit's strikes me as a poor move.

ZOMBIE GRADE: Aaron Gray is a massive, massive man. This means he'd be stronger in a fight as long as he maintained enough distance from the zombies, but he would be unable to outrun them and would have to stay fully armored the entire time. A tough proposition, and probably an early casualty of the zombie horde. Two brains out of five.
• • •
Fun times. Join me later this week as I continue sifting through the NBA's myriad free agent moves, and continue my ever-present quest to find the least useful grading scale ever. Stay frosty.