Three Quick Fixes for the NBA's All-Star Weekend
Posted on Fri 13 February 2015 in Features by Aaron McGuire
The NBA's All-Star Weekend gets a lot of flak. It's widely seen as boring, and the no-defense, dunk-heavy stylings of the players go a long way to explain the popular conception that NBA players don't play defense. If the only NBA game you made a point to watch was the All-Star Game, you'd be excused for thinking the NBA was a no-defense league. And make no mistake: a lot of people watch it. Via Sports Media Watch and TVByTheNumbers, here are the NBA's All-Star-Game viewers from 1990 to 2014: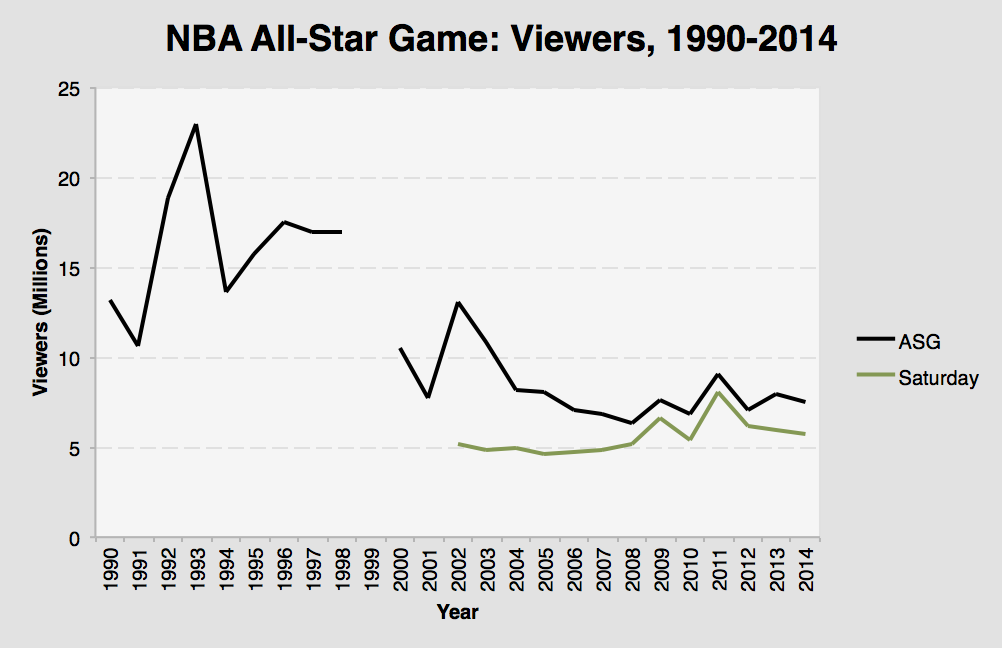 I've also attached the viewership totals for All-Star Saturday (AKA, the night of the Dunk Contest, the Three Point Challenge, and the Taco Bell Skills Challenge) from 2002 to 2014. While the NBA's All-Star Game pales in comparison to other sports' (and has been in ratings purgatory since the early aughts), part of the league's value proposition for All-Star Weekend has long been an extra night of top-rated coverage that draws millions of viewers and massive interest. It's hard to beat both the dunk contest and the critically acclaimed Taco Bell Skills Challenge in one night.
Surprisingly, the viewership of All-Star Saturday has actually increased in recent years, despite the negative coverage "the Other All-Star Night" sometimes receives. Massive fan interest in 2011 (Blake Griffin's Kia vintage) led to the NBA's highest-rated All-Star Saturday in league history, only a notch below the All-Star Game proper. Even though Saturday's festivities have suffered decreased viewership for four straight years, All-Star Saturday still shows markedly higher ratings than the mid-2000s.
All this to say that the NBA's All-Star Weekend isn't doing quite as badly as you'd think when you read
blistering thinkpieces
blasting the league
or talking the weekend up as
an unmitigated disaster
. Granted, there's certainly
a lot
of room to criticize the league's All-Star Game --
the NBA All-Star Game lags
significantly behind
both the MLB and NFL's versions, despite that
the NBA is starting to solidify its status as the
second most popular sport in America
,
with the NBA Finals regularly outpacing the World Series and regular-season NBA games doubling up the ratings of regular-season MLB games.
The NBA is doing fine on an overall basis. Audiences are interested enough for the NBA's All-Star game to thrive, and the weekend's demise has been oversold.
Even so, the NBA could do significantly better.
I'm sure of it.
To that end, my mother used to tell me that I shouldn't say anything at all if I've got nothing nice to say. Fittingly, I've put together a few weird (but nice!) suggestions for the NBA that could potentially improve their All-Star festivities and add a bit of intrigue to the game itself.
• • •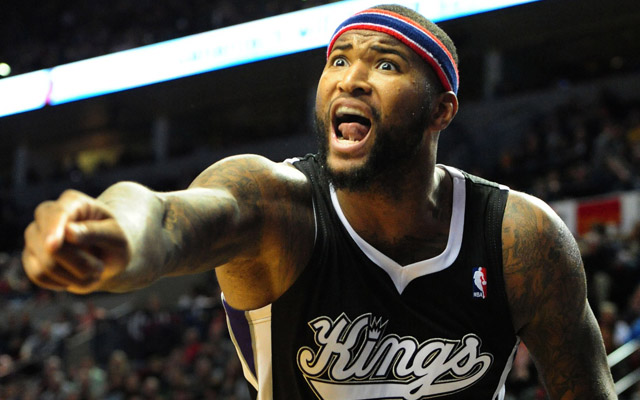 1. TAKE INJURY REPLACEMENTS FROM THE OPPOSITE CONFERENCE
This is my most controversial suggestion. I don't think anyone has suggested it before. (If so, please email me a link and I'll add it here!) But if I'm Don Quixote, this is my most beloved All-Star windmill. I think it would add a really fun dynamic to the game, ensure a higher effort level as a whole, and give (some) players something to play for. The general idea here is that instead of simply taking the next player down in the individual conference, the commissioner should replace the injured player with a player from the opposite conference.
When selecting all-star reserves, the coaches select the all-stars from their respective conference. Playing on the opposite team ensures that the injury replacement player is playing against the coaches that snubbed him and players who were taken over him. Which could really be a sight to behold. A player with a hyper-competitive edge with a nationally-televised shot at his most immediate professional demons? Isn't that the exact dynamic you want to foster? Remember how DeMarcus Cousins barely avoided a second consecutive snub this year? Last year, he responded to his snub by (correctly) saying that he was "flat done wrong" and decrying the bias of the coaches who snubbed him. When he suits up in the All-Star game this year, he'll be standing alongside players who Western coaches said were his betters. If he was suiting up for the East, I imagine he'd be hellbent on making the players who got selected ahead of him know how much of a mistake that was. Maybe he'd play actual defense in the game (gasp!) or take advantage of the lax defense and set a new scoring record.
I do know that it would be fantastically entertaining, though, and an easy way to make sure at least 1 or 2 players a year are gunning for the other team. It would add at least a tiny amount of intrigue, which is exactly what the game needs. And I imagine this could work both ways -- with Cousins gunning for them, wouldn't the West's frontcourt staples (Gasol, Duncan, Durant, etc) want to prove they deserved their spot in the face of his strong challenge? It could raise the play of the game as a whole, and give the players something to play for without tying legitimate season accomplishments to all-star achievements (like the MLB's kooky system where the conference that wins the all-star game gets HCA in the playoffs). Maybe it wouldn't play out that way. Getting Duncan to give a damn about the game might be literally impossible. But isn't it worth a shot?

There's one big downside here. Look at this season -- the NBA had to replace three players in the West (LMA, Davis, and Griffin) and one player in the East (Wade). That could lead to three Eastern players on the Western team and one Western player on the Eastern team. Given the surplus of valuable players in the West and the relative dearth in the East (at least this year), that could be a little controversial. But remember that all-star injuries are essentially random. Here are the injury counts by conference over the last 10 years, with the "more injured" conference bolded:
2015: WEST 3, EAST 1

2014: WEST 1, EAST 0

2013: WEST 0, EAST 1

2012: WEST 0, EAST 1

2011: WEST 1, EAST 0

2010: WEST 3, EAST 1

2009: WEST 0, EAST 2

2008: WEST 0, EAST 3

2007: WEST 4, EAST 1

2006: WEST 0, EAST 1
Overall, that's 12 injuries in the West and 11 injuries in the East. Over time, this stuff evens out. We might have a few years like this year, where getting a pissed off DeMarcus on the Eastern squad is contrasted with the West getting a pissed off... uh... Brandon Knight, Kyle Korver, and Nikola Vucevic? (Which, let's be honest, might still make the game a little more interesting. There are storylines with all three of those guys. Knight would likely be gunning for the East's better-reputed guards, Korver would have to play AGAINST the coach and team he's killing it for, and Vucevic's game might flourish in a no-defense setting like the ASG.)
Just think -- had this idea been adopted in prior years, the 2013 All-Star Game would've featured Stephen Freaking Curry (one of the most egregious snubs of the last decade) replacing the "actual" replacement of Brook Lopez for the Eastern Conference. THAT WOULD HAVE BEEN AWESOME! The 2012 game would've likely featured a pissed-off Kyle Lowry in place of Rajon Rondo, previewing his all-star selection this season and his offseason move across borders. Do I still need to convince you, or are you with me yet?

• • •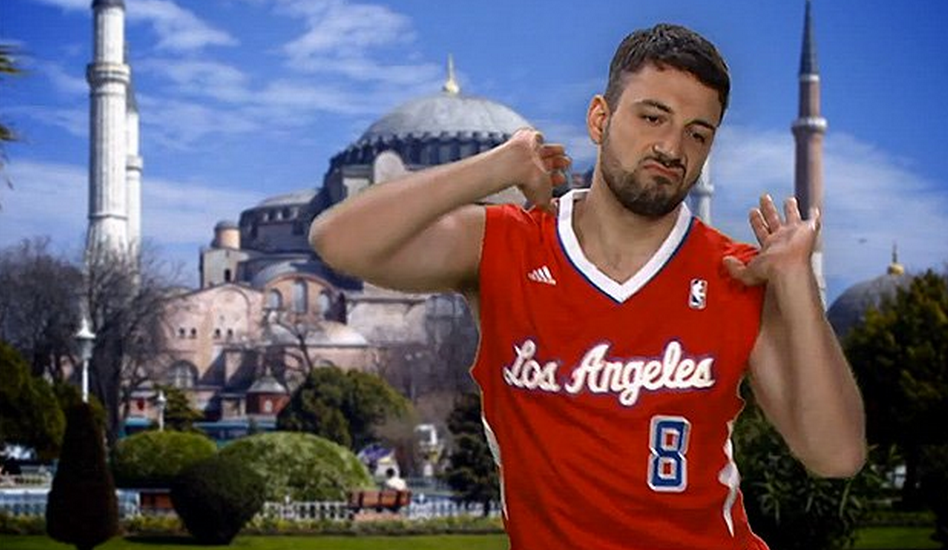 2. LET THE STARTERS CALL ALL-STAR SATURDAY
There are two main problems with the NBA's All-Star festivities. The first (and most obvious) is that the players don't care all that much. This gets the most press, because it's the most egregious problem with the game. But there's an issue here -- NBA players care a hell of a lot more about the ASG than the NFL's guys care about the Pro Bowl, and they care only slightly less than the MLB's guys care about their All-Star Game. It's hard to game player interest to be higher than it already is without resorting to gimmickry that influences the actual season. The suggestion above might mitigate it a little bit, but there's no panacea that's going to immediately make NBA players give a damn.
It's a hard problem to solve. The other problem with the NBA's All-Star festivities is similar, but it's got an easier solution. Year after year, game after game... the commentating is just freaking awful. Shaq mumbles around and joylessly mocks the proceedings, Reggie Miller spouts the same infuriating rhetoric that makes him a must-avoid announcer for any given regular season game, and the usually-spry combo of Kenny and Ernie quickly become stale and uninterested in the year-after-year rehash of things they've called for years and years. So, how does one deal with an announcing crew that clearly doesn't want to be on stage?
Simple. Do what the Heat did every time the Spurs went on a run in 2013: bring in The Starters.
I'm a long-time fan of The Basketball Jones, and although I haven't been quite as locked in on their NBATV sponsored Starters conversion as I was on their TBJ work, they're still producing phenomenal work. Imagine it. Leigh Ellis commentating the Three-Point contest with callbacks to his VHS tapes of the Tom Chambers game. Trey Kerby announcing the dunk contest with Brad Miller and Yams. Tas Melas doing play-by-play of the celebrity game like his old Rounders recap segments. J.E. Skeets doing postgame interviews with all related participants. If you aren't familiar with them, you might wonder how this would improve the game. I entreat you -- watch a few episodes. You'll see a collective group that excels at operating in tiny crevices of absurdity.
See, when the TNT crew covers All-Star Saturday, they generally add levity by emphasizing how useless everything is. They don't treat things seriously. It makes sense -- it ISN'T serious. They're clearly having a blast themselves, but their general disinterest in the proceedings seeps through and makes their coverage drab and boring. While it can be fun and funny, TNT's levity is of the "disinterested/apathetic" brand, their enjoyment being related to how useless things are and how little their commentary matters. I don't think that's the attitude The Starters would bring to the table. In their show, they add levity by embracing the ridiculous and putting due diligence into questions and ideas that are silly to the core. Part of what's made them so successful is their insistence on quality and devotion to minutiae and tiny details, even when the subject of such devoted detailing is silly or strange (great example). A group with their talents and chemistry would be the perfect shepherds for All-Star Saturday, a fundamentally ridiculous event that nonetheless requires hosts that care.
Their work on All-Star Weekend has always been top-notch -- it's time to let them take the event itself to the next level.
• • •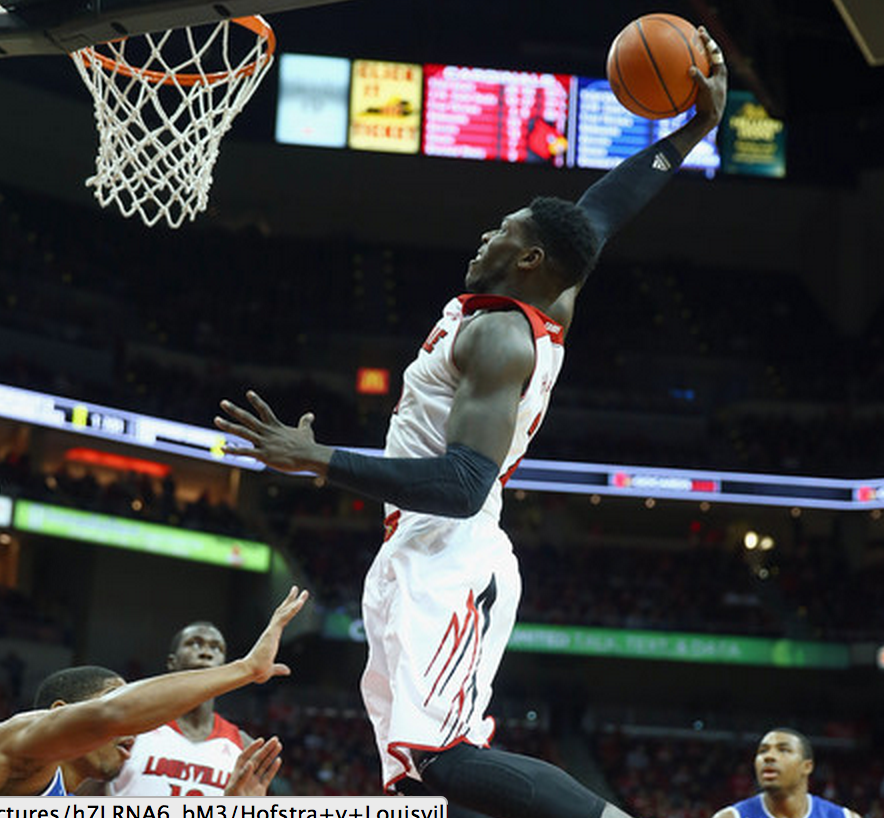 3. ADD NCAA (AND FOREIGN?) PLAYERS TO ALL-STAR SATURDAY EVENTS
Another weird idea, made doubly weird by the fact that some of the participants might end up missing conference games. You might need to add a financial incentive to have them participate, which could get legally messy and turn this into a logistical nightmare given the NCAA's desire to shield their employees student-athletes from all manner of compensation. But, if the NBA could navigate the paperwork and get some buy-in from the NCAA, this could actually work. Promise!
Think of it this way. One of the biggest complaints from fairweather NBA fans are the unrecognizable faces they see on All-Star Saturday. The most widely-watched Saturday ever happened because Blake Griffin chose to do the dunk contest. But LeBron James is never going to do a dunk contest. Kevin Durant's three point contests are only going to happen early in his career, and good luck getting Kobe to waste minutes and energy on the relatively useless all-star events. The NBA's tactic has generally been to make the best of what they have and run through deserving players until they finally reach a handful that accept the invitation. Rinse, cycle, repeat. That leads to experiments like Jeremy Evans and James White in the contest -- they're good at their craft, but if they sputter out like White did last year without really impressing the audience, you've wasted a spot on someone that nobody's tuning in for.
If you're the NBA, you aren't going to get superstars in their prime who are competing for titles. You aren't going to get superstars in their aging years who are watching their legs. You can't rely on getting young players like Blake Griffin to actually enter the contest. And they've proven completely unable to entice young underheralded stars to participate in the weekend's tertiary activities. So... why not poach some college players? The NCAA's ratings are similar to the NBA's, but they skew more southern, and they skew a bit younger. It's a different audience altogether. Highlighting college players would bring that entirely new group into the All-Star Saturday audience, and add a few young prospects who would get a chance to show off their talents and personality with NBA teams and agents abound. I'd primarily expect them to participate in the dunk contest and the three point contests, and there certainly aren't a lack of options.
For the dunk contest, I'd be happy with any of Sam Thompson (Ohio State), J. P. Tokoto (UNC), Montrezl Harrell (Louisville), Jahlil Okafor (Duke), or Branden Dawson (Michigan State) -- all of them are players from big-name schools with a dunk contest skillset, with Harrell/Okafor projected as first round picks. For the three point contest, it would give college players a few shots at the NBA three point line and potentially increase their exposure/draft slot if they completely nailed it. Imagine Quinn Cook fighting to prove he has NBA range. Or, alternatively, imagine Doug McDermott in last year's three point competition, competing in the event while he was the best player in college basketball rather than a bench-buried guy who casual fans haven't heard about since the draft. When you're subbing out marginal NBA players for uninterested all-stars (Joe Johnson in last year's three-point-contest comes to mind, or Tony Parker in the Skills Challenge ever), I don't really see the downside in letting All-Star Weekend give young players their first taste for the league. Given how much of a party All-Star weekend is, they might even get excited for it!
There's the obvious issue of getting the NCAA to agree to it -- that's a problem, and could prove regrettably difficult. The NCAA has a nasty habit of placing a few high-profile games in direct competition with the NBA's All-Star game, and they probably aren't particularly interested in changing that. (As an example, of the top 25 teams in the AP rankings, 24 of them will be playing on Saturday or Sunday. Notre Dame is the only top 25 team that doesn't play this weekend. The All-Star game will be competing with a #7 Arizona game and All-Star Saturday will compete with #4 Duke vs Syracuse, #3 Gonzaga vs Pepperdine, and #6 Villanova at #18 Butler.) None of the big names I named above would've been able to participate this year without missing a game or some schedule gymnastics. But if the NBA can identify one or two possible targets in the NCAA's preseason when they're building out the schedule, the NCAA could likely adjust accordingly -- after all, it's not that it's impossible for the NCAA to give a few teams a weekend off.
Given the Jeckll and Hyde combative/loving relationship between the NBA and the NCAA, it's hard to see this happening. But it doesn't mean I can't dream it. While I don't mind highlighting some of the NBA's more obscure weirdos (Bonner in the three point contest! JaVale in the dunk contest! THESE THINGS WERE FUN!), I can't think of a single person who cared to see Joe Johnson half-ass last year's three point contest. Or Gerald Green's (no offense, Gerald!) pitiful dunk effort last year. Or anyone doing the skills challenge. Using those spots as a way to showcase incoming players sounds like a far better use. And it opens the door to (eventually) adding a new event to the weekend where the NBA's worst team faces off against the #1 ranked college team, finally solving those water cooler arguments NBA/NCAA fans once and for all.
... alright, yeah, that probably won't happen. But a man can dream.
• • •
Disagree with me on any of these? I'm sure you do! Leave thoughts in the comments.
NOTE: Unofficial idea #4: they could bring back HORSE, but have J.R. Smith and Nick Young face off. It's a cute idea, but I don't know if I want to live in a world where Kevin Durant isn't holding this trophy.