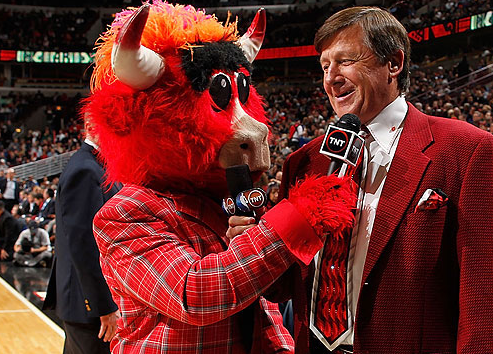 The lockout is over! As part of our coverage of the rapidly incoming season, Aaron is doing three-point previews (pre free agency) on every team in the NBA. We're splitting it up by divisions, in what will be the first and last time we look at NBA divisions this season. Seriously. Nobody really cares about divisions. Regardless, today's division is home to the Chicago Bulls, Cleveland Cavaliers, Indiana Pacers, Milwaukee Bucks, and Detroit Pistons.
• • •

CLEVELAND CAVALIERS
1: Key additions, subtractions, and amnesty targets.
The Cleveland Cavaliers, surprisingly, don't have much in the way of ever-present amnesty targets. Our worst contract is Baron Davis. Personally? I'd let him go, regardless of how "good" he made the team at the end of last year. He isn't a great influence, our backcourt is too crowded already, and with Byron Scott's track record? Keeping him on the team is kind of dangerous. Byron Scott has a mixed record of playing rookies -- only two rookies have ever averaged more than 25 MPG under Scott (Chris Paul and Kenyon Martin) and those were the only two rookies under Scott to start every game they played in their rookie years. He played J.R. Smith and Richard Jefferson just under 25 MPG, but held them out occasionally for practice scuff-ups. If he does the same with Kyrie and TT, I'd think that's a big mistake. Both of them should be getting around 27-30 minutes a game and starting, because frankly, the Cavs are going nowhere fast right now and it's in our best interest to give both of their star-potential rookies as much time as possible to figure out the NBA game. Regardless. Another subtraction SHOULD be Anthony Parker -- while we don't have any other SG prospects on the roster with the exception of The Great Skyenga, Parker is at his core a chucker with poor defensive instincts. Keeping him on the team means they're going to continue calling iso-Parker possessions, and gives fewer possessions to TT and Kyrie -- it's a lose-lose situation. As a Cavs fan, I hope to God they don't resign him. And if they do? It has to be a one year deal. Simply has to be.
2: Lockout impacts, bad or good?
Overall, relatively good. The Cavs are going to most likely be a large beneficiary of the revenue sharing system, whatever it ends up being. The CBA aspects meant to keep free agents from leaving (the new sign-and-trade and extend-and-trade rules, namely, but also the strengthening of Bird Rights) is mostly designed for the future, and may in turn help the Cavs when the time comes to re-sign Kyrie, TT, or the incoming lottery pick the Cavs will sign this season. Beyond the parts of the CBA that help prevent a LeBron situation, amnesty will most likely help the Cavs in the next two years by clearing a lot of cap space right around the time Gilbert will have the cash to try and attract a few small-time talents. Plus, if Chris Grant can keep the cap situation in good standing, the Cavs project to be rid of their current bad contracts in a few years -- making the Cavs a big trade destination if the core develops and Gilbert is still willing to spend to build a true winner. The lockout doesn't fix what happened to the franchise last summer, but the Cavs are well-set to weather the storms of the future with an owner that doesn't balk at spending and a relatively bare cupboard with a promising young core.
3: Overall season outlook.
Unfortunately for Cavs fans, while the future looks reasonably solid, the present is bleak. Even if Kyrie turns out to be the next incarnation of Chris Paul, chances are low that he'll have a revolutionary effect on the team in his first season, and Tristan Thompson is one of the most raw players taken in the top 5 in the last decade. He may be really good, but it's going to take him a while to do it. For the future of the team, it's probably best to have another bad season or two, accumulate lottery picks, and hope that the 2014 Cavs are finally ready to contend again. If the Cavs can swing Kidd-Gilchrist in the draft this year and a SG prospect in the 2013 draft, they'll have a strong roster entering the 2014 season. That's the plan the franchise has to be looking at right now, and the main reason you don't see Gilbert's name mentioned in any of the trade acquisition rumors that have been rolling around. Why angle for Iggy or Gasol if the team can't use either for two or three years, you know? Regardless. With Kyrie and TT in tow, the team shouldn't be quite as shiftless as last year, but it's still going to lead to some unentertaining, losing basketball. But they need the lottery pick, so I suppose we'll simply have to handle it. I'm going with 15-20 wins, right around what I pegged for the Raptors. Better than last year's horror show, but not by that much.
• • •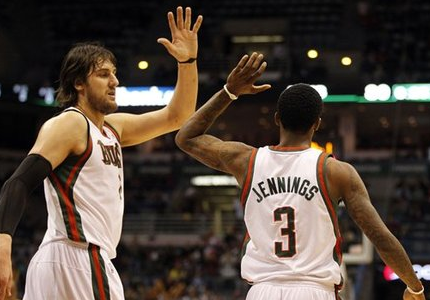 MILWAUKEE BUCKS
1: Key additions, subtractions, and amnesty targets.
Hey, a team with actual additions! The Bucks pulled a quasi-blockbuster three-team trade last year before the draft, giving up the horrifying contracts of John Salmons and Corey Maggette in exchange for moving down 9 picks in the draft (from #10 to #19, where they picked up Tobias Harris), Stephen Jackson, Beno Udrih, and Shaun Livingston. Livingston, while known primarily for his horrifying injury, was beginning to return to "serviceable NBA backup" level in Charlotte last year, so I don't think that was a particularly bad move -- not after Jennings missed virtually half a season to injury and the Bucks lose Boykins to free agency. Udrih has been at the serviceable backup level for years, now, so the Bucks went from having little talent behind Jennings to being four deep in serviceable points. Not too shabby. They also exchanged the massive albatross known as Corey Maggette for Stephen Jackson, a player who (while aging) is still one of the better defensive guards in the league and a large upgrade over the scoring "threat" posed by either Maggette and Salmons. Add Tobias Harris
2: Lockout impacts, bad or good?
Can it be both? The lockout has a positive basketball impact on the Bucks -- if my findings in my recent report on the 1999 lockout's effects on the team hold for this season, the Bucks are one of the teams that would most benefit from a leaguewide pace slowdown. They've been a low-pace team for the last two seasons, bottom 5 in 2011 and bottom 10 in 2010. As Bogut has gotten better and better, the Bucks have been more and more defined by his limitations -- can't really run up the court, can only dominate on offense with Jennings to set him up, et cetera. But that's immaterial here -- the point is, if the 1999 trend holds, the Bucks are likely going to be one of the teams improving this year. And that's a positive lockout impact. Beyond that? The Bucks will be getting one of the largest shares of the revenue sharing revenue, and amnesty should let them scrub Gooden or Udrih from their books the next time they look to have the cap space to acquire new players in a trade. Or free agency, but, I mean... it's the Bucks. Herb Kohl wanted a full-on redesign of the NBA's system, and he didn't get it. So, realistically, THAT'S the main impact. The Bucks are one of the few teams who even with this massively owner-friendly deal will probably still remain completely unprofitable. Wouldn't surprise me in the least if Kohl voted against the deal, and while I don't blame him, I'm pretty glad the Bucks will be one of only a few franchises in that position post-deal.
3: Overall season outlook.
The Bucks look like a much improved team from last year's edition, even if you're just counting the additions of Harris and Jackson. Before last season, I was one of the few who gave the Bucks 50-50 odds to win the Central division -- I was extremely impressed by the Bucks in 2010, and figured they were on the way up. But Bogut's time off from injury proved way, way too much for that team to overcome. As well as their lack of offense. Adding Jackson and Harris (a standout freshman for the Tennessee Vols last season whose general lack of a consistent weapon led to him falling in the draft but whose stats project relatively well to adapt in the NBA) probably won't fix all the Bucks' problems on offense. But I'd expect it to improve their offense, and a team as defensively solid as the Bucks (Mbah a Moute + Bogut is one of the greatest two-man defensive duos in the league -- did you know that Bogut, in isolation, held his man to 0.60 PPP last season?) simply needs the offense to get to "borderline competent" if they want to be a playoff team in the East. And they may very well get there. I'd project them as a 0.500 or better team this season, so long as Bogut plays 55 or more games and Jennings continues to improve. Their core isn't lighting the world on fire, but Bogut is a transcendent enough defensive player that a nearly-full season from him combined with a Skiles defense should have the Bucks in the mix for one of the bottom three spots in the playoffs, and a trendy upset pick if they get a favorable draw and get hot at the right time.
• • •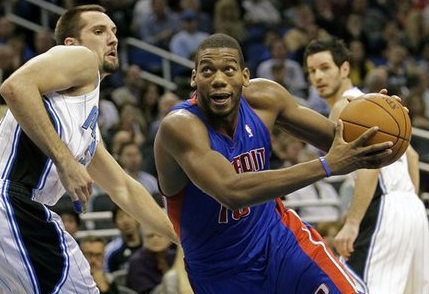 DETROIT PISTONS
1: Key additions, subtractions, and amnesty targets.
Where do you start? The prevailing sentiment on Joe Dumars in the last few years has been that he's accomplished the heretofore impossible task of completely reversing every positive thing he did in the Pistons' title years through horrific mismanagement. Not quite accurate, because nothing really erases how brilliant he was in keeping the Pistons contender franchises well oiled, but not as far off as you'd perhaps think. Dumars has been an unmitigated DISASTER in the last few years, and he's pretty lucky amnesty is going to give him a chance to undo at least one of his big mistakes. My guess? Villanueva gets the cut -- he's been fully healthy the last few years and has still been one of the worst rotation players in the league. Gordon's been sieged by injury, and still has some upside if he can return to his Bulls form. Beyond that, the Pistons picked up Brandon Knight in the draft and he'll play with them immediately. They also drafted Kyle Singler, whose upside has gone up considerably since he was drafted but who won't be playing with them this season for the same reason he's better regarded -- he played star-level ball in the Euroleague and has chosen to defer joining the NBA for at least one season to allow him to finish out his term with Real Madrid. Stuckey may be gone, as well -- he's a restricted free agent but he's one of the better point guards on the market and my guess is someone signs him to a contract that's too rich for the Pistons to warrant spending when they have Knight waiting in the wings.
2: Lockout impacts, bad or good?
Decent. As they're miles from title contention right now, the Pistons will be building a contender for the future, and the restricted player rules that are going to make the Bulls serious favorites to keep Rose for the duration of his career will keep the Pistons in the drivers seat for keeping Monroe and Knight, the two key players in their core. Without details of how revenue sharing works it's hard to say, but it's a solid bet that the Pistons will make a bit of money from the system. The city of Detroit has been an awful place for most industry, but the Lions and the Pistons have been profitable when they contend, and assuming the Pistons can return to competence on Monroe's back, they'll be in a good spot to capitalize on it someday. They also have new ownership -- Dan Gilbert was unsuccessful in his attempts to own two teams, but wealthy private equity magnate Tom Gores is there to pick up the slack. A nice thing about Gores is that for all intensive purposes he's trying to modernize the Pistons organization -- he's already hired the first stat guy in organizational history, and is trying to beef up their scouting. I've heard nothing but good things about what Gores is doing for the team, and Pistons fans should be glad to have an owner like him.
3: Overall season outlook.
Far be it from me to suggest they'll be a contender, but I think the general consensus on the Pistons future is far bleaker than the reality. Greg Monroe was the second best rookie in the league last year, and improved exceptionally well as the year went on. They had to play all of last season without Jonas Jerebko, their surprising impact rookie from 2009's class, and have a quality lottery pick coming to replace Rodney Stuckey, the current free agent who never quite worked out in Detroit. Add in the fact that they'll have a coach who can cut it at an NBA level this time (R.I.P., John Kuester's coaching career), they play at one of the slowest paces in the league (again, see yesterday's post), and that they may be able to trade Rip Hamilton for some assets? I could easily see this Pistons team surprising and being in the running late for an eastern playoff spot. Which, you know, probably is only going to take 27-30 wins. So, not a huge improvement from last year's team, but enough to get people talking, and enough that adding one more lottery pick and an improved Euro-convert Kyle Singler could get this team back on the right track in the next few years. While I think they'll fall a bit short, I definitely see them closer to the playoffs than the absolute bottom of the east.
• • •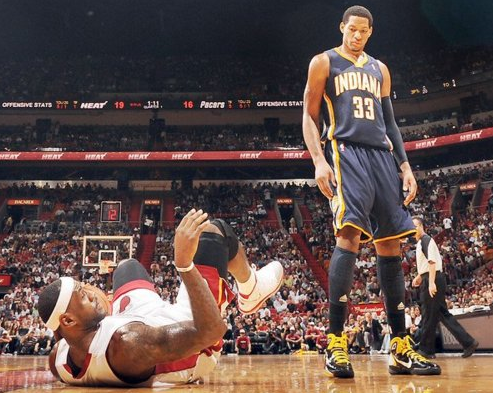 INDIANA PACERS
1: Key additions, subtractions, and amnesty targets.
One of the biggest additions of any team here, actually -- the Pacers traded their sub-lottery first rounder for George Hill, the artificial point guard. While I've never been as big a fan of George as most of my Spurs-loving comrades, I don't deny his talent -- he's a tenacious defender (though he took a step back on defense last year) and he's in the last few years he's learned how to imitate a point guard for stretches, making him a very versatile player. His shot could still use some work, but with Danny Granger to help him improve, I can see him making some pretty big leaps. Beyond that, the Pacers lose a lot of dead weight in Dunleavy, T.J. Ford, and Josh McRoberts. They'll also have Jeff Foster on the deck as a free agent, though smart money says that a team as thin up front as the Pacers is going to pull out all the stops to retain him. In the draft, the Pacers picked up... oh wait, George Hill, they traded their pick. Whoops. Oh well. In terms of amnesty? Posey or Dahntay Jones, both relatively poor contracts given their production, are two big targets. Pacers will probably use it, as they need the space.
2: Lockout impacts, bad or good?
Not great. The Pacers were in an enviable cap position before the lockout. They're still in a good position, but now they aren't alone. Let me explain. First major problem is that the Pacers had navigated the previous CBA like pros -- they have no particularly strong amnesty candidates (Jones and Posey are poor contracts relative to their production, but hardly cap killers) and they've spent years being frugal to keep costs down and ensure they'd be one of 3 or 4 teams with max room in 2012 and 2013. Now, though? The amnesty mulligan takes away that competitive advantage, and makes the Pacers one of 10-15 teams with max room. Hardly the most attractive of those 10-15, either. The revenue sharing will help, but the Pacers were in a perfect position before and the amnesty mulligan seriously damages their prospects of landing a top tier free agent. And, as with the Bucks, 50-50 may not be enough for the Pacers to make a profit this season. Sad trombone, for sure.
3: Overall season outlook.
I think the Central is definitively the second best division in the eastern conference right now -- and I think almost every single one of their teams is better than their counterpart in the Northeast. Celtics under Bulls, Raptors under Cavs, Nets under Pistons, Sixers under Bucks. Pacers over the Knicks, though? Don't see that. I see the Pacers falling back to earth a little bit this season, flirting with 0.500 and falling just short. I don't really want to go too in depth over this, though, because of all the teams in the league I think the Pacers are one of the few who are going to look a lot different come the season. Their cap space notwithstanding, the Pacers have a decent young core and are in a position to contend as their young guns get better. Picking up Tyson Chandler, Marc Gasol, or Nene isn't going to make them one of the four best teams in the East, but when Paul George and George Hill peak, they'll have a title shot. And in a place as starved for playoff action as Indiana, that's a good thing. So, baseline expectation? About 27-33 wins. But I expect that'll change significantly as we enter the season, post free agency.
• • •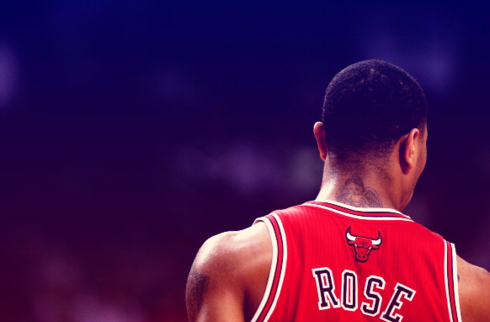 CHICAGO BULLS
1: Key additions, subtractions, and amnesty targets.
Free agency is kind to the Bulls this year -- their only ones are Brian Scalabrine, Rasual Butler, and Kurt Thomas. While losing Big Sexy and the Irish Jordan may damage the entertainment value of garbage time for Bulls fans, the team that won 62 games despite injury troubles remains intact. In terms of amnesty candidates? I'd look for the Bulls to sit on it for a while. Amnesty provides them a way out later if Boozer continues to deteriorate and they need to get under the cap line, and much like the Knicks, none of their current contracts are really bad enough that they're worth blowing their amnesty on it now. In the draft, the Bulls picked up Malcolm Lee of UCLA and Nikola Mirotic of the Euroleague. Mirotic is a classic Spurs stash pick -- great player who isn't coming over to the NBA anytime soon, and sets the Bulls up to have a serious talent flux at big forward spot if he ever makes it over. If not, well, they have a contender right now. There are few minutes for giving minutes to forwards with inherent risk -- by stashing a good player who may not even come over, they eliminate the risk AND make sure they don't have to pay their pick for a few years (important for reasons I'll get into shortly). As for Butler, he was good at Marquette -- I liked him a lot as a college player, but I don't see him being a big contributor on this Bulls squad. He's one of the dreaded tweener-types -- not big enough to bang at the 4, not quick or athletic enough to hang with wings. Decent defender in college, though, so he could be a gritty roleplaying type. We'll see.
2: Lockout impacts, bad or good?
Relatively poor. Chicago is going to be a big giver into the revenue sharing system regardless of whether it's by profit or market. With an owner as generally stingy as Reinsdorf, I could see that coming back to bite them when Reinsdorf balks at spending more on a team that isn't making him as much as it used to. Chances are high the Bulls have to dip into the luxury tax starting in 2013, and chances are made even higher by the fact that the new "designated player" clause ensures that MVP-level players immediately are eligible for huge home team bonuses as a "designated player" for the team. Over the course of Derrick Rose's next contract, the clause is going to make him almost $15 million more, and cost the Bulls the same. Adding a huge Rose deal to Boozer, Noah, and Deng's big contracts was expected, but the fact that post-lockout the contract is actually going to be MORE than it would've been before the lockout? Unexpected to say the least, and a cripplingly bad lockout haul to say the worst. Few teams are more hurt by this CBA than Chicago. Plus side? Rose is definitely going to be a Bull for the next 5-6 years on account of the designated player clause that gets him his huge raise. And that's big. But he probably wasn't going anywhere anyway, and while he's making a fairer contract now, it's definitely going to hurt the team's bottom line and ability to compete going forward.
3: Overall season outlook.
Honestly? Very good, I think. The Bulls were a slowdown team with a strong system, and despite their gaudy win total, they played with a skeleton roster for much of the year. Of course, the fact that they have without question the two of the best backup big men in the league right now (Asik and Gibson) helps. But Boozer's absence and Noah's absence/injury-riddled play provides two key opportunities for this Bulls team to be even better than it was last year. Add in Rose improving (which, frankly, it's still reasonable to expect) and you have a crafty squad with an incredible defensive system playing it slow in a slow man's world. Will it lead to more playoff success? That, I'm dubious of. I'm of the view the Bulls are a far stronger regular season team than a playoff team, much like the late 2000s Cavs. When defenses key in on their scorers (see: Rose), the Bulls offense grinds to a halt and essentially gives up on getting good shots. Picking up a free agent like Afflalo or Redd should help their offense a bit, but it's really on Coach Thibs more than anyone else that they get so disorganized when the going gets tough. Still, don't want this to sound too down -- Thibs has proven to be a relatively amazing coach so far, and the offense can build with time. With a full season of Boozer and some offensive improvement from Taj Gibson, the Bulls will be one of about 5-6 teams with a legitimate title shot. And that's all you can really ask for, at the end of the day. Very interested to see what they do for their shooting guard position, and given all my dithering about Reinsdorf, I think the way he approaches it is going to be reflective of how he approaches the next few years. Does he go with some crummy bottom-feeding minimum guy? Or does he put in a serious offer for the Afflalos on the market? Should be fun. All that said, I'm really looking forward to watching this team this season, Asik and Gibson are essentially religion.
• • •
Given that we essentially took the weekend off, I've left myself having to do one of these per day. This could be problematic. We'll see if I can get all these off the table by the time free agency starts -- I'll try the good try, but dear god, these things clock in at almost 4,000 words apiece. I'm a writer, not a robot... wait, I don't know that. I might be a robot. Can someone link me to a quick Turing test? Thanks.
Til next time, folks.