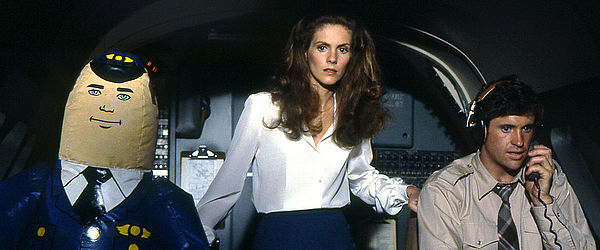 Every year, the NBA Draft offers promise and despair for fans and front offices around the association. Fans watch with rapt attention and bated breath [Ed. Note: Just playin', they read Twitter] as David Stern ambles to and from the podium, smirking as he holds their teams' fates in his frog prince hands. They oscillate from cheers to cries as he unveils their pick, knowing that with it their organization's final call has been laid bare for the world to see. For NBA fans, every year's draft (however deep or diluted) holds simultaneously the implied promise of a brighter future and the grim reassurance of their doomed fates. How appropriate that the 2013 draft, an occasion we collectively wrote off as likely being one of the more uninteresting in recent memory, ended up being the most exciting. Boos and jeers rained down, Stern smirked, the names slowly filled the board, and we're left to sort through the debris. We stand amidst it, left to wonder "Wait, how did my team actually do?" With respect to that question, at least for the first 10 teams in the draft, your friends at Gothic Ginobili are here to assess your grim fortune:
• • •
1. Cleveland Cavaliers – Anthony Bennett – Power Forward
After recovering from the initial shock of the pick, I'm actually not totally against this pick. This'll be the second year in a row the Cavaliers took an unconventional choice with their top-5 lottery pick, and if I was a Cavs fan I'd be much more comfortable with this pick than last year's. Bennett is a versatile forward with excellentsize and length. Offensively, he reminds me of Charles Barkley minus the back-to-basket game. Of course, the question on everyone's mind concerns what position he's supposed to play. I don't think this is a tweener concern in the traditional sense -- with proper conditioning I think Bennett could handle limited time at small forward, and with a fast-paced small ball lineup is perfectly suited for the 4 spot given his skill in transition and offensive versatility. The problem is that Tristan Thompson exists, is on the Cavaliers, is a power forward, and is on a rookie contract. Thompson can't play small forward, and I'd have serious doubts about replacing Alonzo Gee with Bennett for any length of time, so I'm interested to see what Cleveland is going to do here. Given the already shaky injury status of the Cavaliers frontcourt, I understand why they passed on Noel. Why pass on Oladipo though? His addition presents no more of a logjam at shooting guard than Bennett's does at power forward, and his ability to defend multiple positions solves an issue more immediately pressing to the Cavaliers than Bennett's scoring does. Another interesting choice from an organization with a history of interesting draft choices.
AARON MCGUIRE'S HOT SPORTS TAKE
Bennett's name features a "triple double" composed of the letters "e", "n", and "t." Bennett will average a triple double.
2. Orlando Magic – Victor Oladipo – Shooting Guard
In my opinion, this was the best fit of the draft. It speaks highly of Oladipo that this likely would have been the case no matter which team took him. Were the rumored Bledsoe deal to take place, Orlando would be looking at a formidable athletic core and a dangerous 1-2 punch in transition. However, I don't buy that Oladipo puts Orlando back in the conversation as a fringe playoff team. For his relative completeness as a player I see his value for the Magic lying more on the defensive end. That said, Moe Harkless looked awfully effective for much of last season. There's reason to be optimistic for Orlando fans.
AARON MCGUIRE'S HOT SPORTS TAKE
If you add an "n" and a "r" to Oladipo's name, you have "Orlandipo." This means he will be Orlando's very best Scrabble player.
3. Washington Wizards – Otto Porter – Small Forward
Next to Oladipo, this is my pick for most likely to quickly improve their team. Washington's small forward rotation is a disaster, and Porter's length and ability to move without the basketball should, with time, make him a valuable upgrade over Martell Webster. His length and quickness makes him look like he'll develop into quite an NBA-level defender, and the Wizards were already looking like an elite defensive squad in the latter half of the 2012-2013 season. Porter should only improve that. If Beal continues to improve, and Wall can stay healthy, Otto Porter and the Wizards look like good bets to be fighting for a playoff spot come next spring.
AARON MCGUIRE'S HOT SPORTS TAKE
Otto Porter represents the second Airplane! star to "make it" in the NBA. He was the pilot.
4. Charlotte Bobcats – Cody Zeller – Center
The above represents one reaction to the Bobcats pick. Cody isn't the stereotypical stiff the name Zeller often brings to mind, as evidenced by his draft combine stats and college performance. He's a stellar athlete, especially in transition, who's capable of converting those transition opportunities into points. I'd project Zeller fitting reasonably well into Charlotte's framework of a fast up-tempo super-small-ball team helmed by Kemba Walker and Ramon Sessions. That said, he'll pretty much have to, since he doesn't promise to bring much to the table defensively. He's got a small wingspan for a big man despite his size and frame, and though he's quick on his feet those arms are going to limit him as a defender and rim protector. If the Bobcats want to win games with this lineup they promise to field (which isn't as bad as you think: did you know Kemba Walker was statistically better than Damian Lillard in 2012-2013?), they're going to want to run their comparatively old and busted Eastern Conference foes into the ground. Zeller looks like a nice fit for the kind of team it seems like they're trying to build, and that's the first time I think I've ever said that.
AARON MCGUIRE'S HOT SPORTS TAKE
Cody Zeller's favorite fish is cod. His favorite game is Call of Duty. He owns a city in Wyoming.
5. Phoenix Suns – Alex Len – Center
Len is a prospect I love for his physical attributes and skill-set. He's also a prospect I'd be terrified of taking, at least with his injury history. Stress fractures are no joke when it comes to big men, and even for an organization with a supernaturally effective medical staff like the Suns, its reason to take pause. That said, the Suns are in dire need of anything resembling upside, and if they can keep him healthy, Len shows promise of a Hibbert-esque force in the paint. With Gortat looking ready to catch the first flight out and Jermaine O'Neal being where he is in his career, the center position is as good a start as any for a Phoenix organization looking for a long-term piece.
AARON MCGUIRE'S HOT SPORTS TAKE
Fun fact: Alex Len is a boy, not a girl! Woah! National Basketball Association? More like National Boys Association.
6. New Orleans Pelicans – Nerlens Noel – Center
Wait, scratch that.
6. New Orleans Pelicans – Jrue Holiday – Point Guard
Since Noel got flipped to Philadelphia, this draft pick becomes more about the acquisition of Jrue Holiday. I've seen some frustrated thoughts on both ends of the spectrum, but I see this as the rare trade where things worked out on both ends. Jrue will presumably start at point guard for the Pelicans, creating a formidable backcourt tandem with Eric Gordon (who, to his credit, seemed pretty excited about the move on Twitter). That's a heck of a lineup, particularly if Davis can gain some weight and become more comfortable playing a small-ball 5 next to Ryan Anderson. That's a squad that can run you ragged up and down the floor in transition AND execute from the perimeter and on the pick and roll in the half-court. Give them some time to gel and they'll be a tough out. The wild card in this whole scenario is Grieivis Vasquez, who the Pelicans will presumably want to bump to sixth man. Vasquez [Ed. Note: He led the league in assists] was one of the more underrated players in the entire league [Ed. Note: which he led in assists__] last season [Ed. Note: a season which culminated in him leading the assist leaderboard], and his combination of size and skill [Ed. Note: at assists, which he led] make him a versatile and potent option for a team to have in its second unit. But being the sixth man can be touchy for guys [Ed. Note: especially guys who led the league in assists], and there's no way of telling how Greivis [Ed. Note: Who also led the league in assists.] will feel about potentially playing that role [Ed. Note: He also led the league in assists last season]. Regardless, this is still an exciting Pelicans team that I'm going to be making some trips to New Orleans to check out.
AARON MCGUIRE'S HOT SPORTS TAKE
If the Pelicans regret this acquisition, they should take a Holiday in order to Jrue their decision to trade for him. (I am horrible.)
7. Sacramento Kings – Ben McLemore – Shooting Guard
One of the few predictable picks of the draft, McLemore was one of two "sure things" available (next to Oladipo). There was no way he was sliding past the Kings, who've never met a scoring guard they didn't like. Jokes aside, this is a great fit for the Kings roster assuming Tyreke makes on his way out the door. Though he's a restricted free agent, it's unlikely the Kings opt to match an offer on him. Despite his disappointing decline since his stellar rookie season, Tyreke still has plenty to offer for a number of teams that need a complimentary backcourt piece and have the money to pay for it. The McLemore pick seems to reinforce the notion that the Kings are looking to change up their rotation at two-guard. And I can't fault the pick at all. Athletically gifted, talented and fundamentally sound shooter, NBA-ready body; McLemore has it all for a team looking to add a ready contributor. McLemore's shooting ability should open up a new dimension for the Kings' offense. My only concern would be that the Kings' biggest problem hasn't really been their offense. They find ways to score, usually. Rather, their biggest problem has been their completely non-existent defense. Whether that's the result of coaching or personnel, I'm not qualified to say, and it's hard to look at the dismal state of the Kings roster and say they should look at defensive big men to complement Cousins rather than someone who can contribute more tangibly. But it's certainly food for thought going forward.
AARON MCGUIRE'S HOT SPORTS TAKE
You can't spell "McLemore" without "More Mel C." I agree, Sacramento. You can't get enough Spice Girls.
8. Detroit Pistons – Kentavious Caldwell-Pope – Shooting Guard
I haven't heard a ton of chatter on this pick, but it strikes me as one of the better picks in terms of roster suitability. The rap on Pope (Is that right? Or is it Caldwell-Pope every time?) is that he's a shaky ball handler and not much for driving the rim. He's more of a perimeter creator, possessing excellent touch from long-range and a good eye for getting his shot off of screens and shaking loose to create spot-up opportunities for himself. Luckily, the Pistons already have two ball handlers in Calderon and Knight, one of whom is capable of spacing the floor at an elite level and the other serviceable at creating opportunities at the rim. While Caldwell-Pope is a shooting guard, he's got great size at 6'6". He may be a liability on defense at the NBA level due to his small wingspan, but he'd likely be an upgrade seeing minutes at small forward over Kyle Singler. The Pistons have accumulated a number of surprisingly promising young pieces, particularly their frontcourt lineup of Monroe and Drummond, and I'm hoping Maurice Cheeks will see the benefits of giving Drummond time on the floor over Jason Maxiell. Fun fact: Maxiell remained an NBA starter in the year of our lord 2013. Cheeks' head coaching record isn't sterling, but he's also been placed in some unfortunate situations personnel wise. This is his first real shot with a young and talented roster. Let's get it, Pistons.
AARON MCGUIRE'S HOT SPORTS TAKE
Pope is 76 years old. What kind of a handle can you really expect to have at that age, anyway? Dumars strikes again.
9. Minnesota Timberwolves – Shabazz Muhammad (via Trey Burke)– Shooting Guard
Going into last season I was reasonably confident that the Wolves could be a playoff squad in the Western conference. I penciled them in as a fair shot at the 8th seed, at least. Then there was the Love injury, Rubio's recovery took longer than expected, and things sort of flew off the rails. With the news that AK47 (an underrated contributor to what success the Timberwolves mustered last season) has opted out of his contract, even healthy the Wolves' prospects look a little dimmer. But Muhammad adds a dimension Minnesota hasn't had in quite a while: a legitimate scoring wing. And despite the media fallout surrounding his personal life and his underwhelming performance over the past year, I'm still a believer in Shabazz's prospects as a real NBA contributor. If nothing else, he adds depth at a position the Wolves sorely need depth at.
AARON MCGUIRE'S HOT SPORTS TAKE
Excuse me, Mr. Harmon, we do not use curse words here at Gothic Ginobili. For shame. His name is "Shabutt." Get it right.
10. Portland Trail Blazers – CJ McCollum – Shooting Guard
Injury issues aside (a broken foot isn't anything to sound the alarms over when it comes to small guards), the criticisms of McCollum going into the draft centered mainly around his status as a scoring guard in point guard's clothing. Luckily for him, the Blazers are quite set at both point guard and backup point guard, and instead are much more in need of a capable shooting guard or a scorer off the bench. I doubt he'll start over Wes Matthews' steady hand given his smaller size, but his game screams "bench spark" and that's a role he should be able to perform to expectations with this season's Blazer squad. Given the Blazers had virtually no bench in 2012-2013, those expectations shouldn't be that high. Notably, Portland recently snagged Thomas Robinson, making it fair to speculate a Blazer bench mob pairing the two. But one should be careful in speculating the ultimate destination of that ill-fated Kansas forward, as he travels about the Association helping to set cap space right which once was wrong, leaping from team to team, hoping each time that this is the final leap home.
AARON MCGUIRE'S HOT SPORTS TAKE
CJ represents the very first former White House Chief of Staff to make it in the NBA. They call him The Jackel.