Remember our cracked-skull columnist, Alex Arnon? He hit his head a while back, fainted, and woke up a delusional man with tidings of a world where small markets ruled all comers. Yeah, so. About that. Over the summer, Alex tripped while walking backwards, managing to completely reverse the head trauma that created this series. Poor guy's back to rooting for the Knicks and wishing he still had his former faith. Our editor, Aaron McGuire, has no such idle wishes -- to perpetuate this baffling feature, he's developed a drug that mimics Arnon's former mental losses just long enough to go on the weekly vision quest required to write this. Welcome back, #SmallMarketMondays! We love you like our collective infant daughter!

"Another day, another dollar." That's what my small market__ uncle used to say. My family generally didn't like to see me hanging out with him, as one dollar a day is not a wage that a child should generally look up to. Even in the smallest of markets. But they weren't in my head, folks. I didn't look up to his laughable salary. I looked up to his grit and his will to win. I looked up to the aura of competence he had around him. I looked up to the way he talked to dogs and earnestly believed they'd talk back. And, above all, I looked up to the small market spirit he had floating in the air around him. The spirit to never give up even when his salary was comparable to the coins in a normal working class Joe's couch cushions. Today, as we embark on a bold new season of small marketeering in a world of dread piracy, I aim to appreciate some of the many small market heroes that embody my uncle's up-and-at-em spirit.
Patrick Beverley, HOU ($788,872) -- Deron Williams, the starter for this feature's arch nemesis, makes $18,466,130. He makes 23 times the salary of Houston Rockets starter Patrick Beverley. Despite being injured and having an artificially deflated PER due to this, Beverley's PER is less than one point lower than Deron's (13.6 vs 14.4). Take that, money. You aren't the boss of us! Here's to Beverley, our old friend.

Jeremy Tyler, ATL ($100,000) -- LeBron James probably could find a hundred thousand dollars in his couch cushions, and Jeremy's making less money than literally everyone in the NBA right now, so I think we can overlook Atlanta's actually-large-market city size and appreciate him. (Related note: someone should tell LeBron to stop using hundred dollar bills as cushion stuffing, it's really uncomfortable.) He hasn't actually played this season, so here's hoping he... wait, he got waived? I'm featuring someone who is completely without employment in this highlight? Dangit. Sorry Jeremy.

Orlando Johnson, IND ($788,872) -- The best thing about Orlando Johnson is that he's three small markets in one. First he's in Indiana, a favorite of this feature. Then his first name is Orlando, which evokes another small market to admire and contemplate. Then, to top it all off, his last name is Johnson. That's the most small market last name a person can have! It's not quite as popular as "Smith", but being second is something Small Market Mondays can appreciate. And to top it all off, he doesn't make a ton of money and isn't actually great at basketball. There is literally no downside to Orlando Johnson. He is my hero, and he is a hero to us all. Thanks, America.
You know, come to think of it, I have no idea what my uncle's job was. And I never saw him with his own home or apartment. And he had a hat that he'd just put on the ground next to him while sitting at highly trafficked areas, which was when we tended to hang out. And he thought he'd been abducted by aliens on a weekly basis. And he ran every time he saw a cop, and the reason I haven't seen him for a while is that he got arrested for murder or something.
Starting to understand why my parents didn't want me to hang out with him.
Editor, scratch this column. Wait, I am the editor. I don't remember how to scratch columns. These meds are rough, guys.
• • •
The State of The Small Market Union (Sponsored by The Memphis School of Modern Dance)
You know how the small market union was strong last season? It's basically made of diamond now, baby. (And when I say diamond, I mean the "diamond special" at your local IHOP, because diamonds are much too expensive for us true small marketeers.) Seriously, though, the standings right now are basically a beautiful paragon of small market appreciation and excellence. The following facts are true about the beautiful season we've been watching to date:
The Spurs, Pacers, and Thunder are a combined 18-2, with the top three records in the league.
The Knicks, Nets, Lakers, and Bulls are a combined 9-16, and none of them are in their conference's playoff picture.
The upstart Minnesota Timberpuppies are at 5-2, and just eviscerated the Lakers by 23 points at the Staples center. What!
The Bobcats and Hawks are at the 4/5 seeds in the Eastern Conference at 3-3 apiece, which is adorable.
Those big market bullies in Utah are 0-7, which finally gets some comeupp-- wait, UTAH?!?
Okay, scratch that last one. Wait, I forgot again. I'm the editor. Damnit. Where's my backspace key? How do I delete things?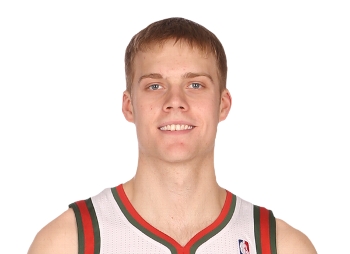 The Milwaukee Yoga Farm presents the "Namaste Cow Moos Twice" Nate Wolters MVP Watch
Handsome. Trustworthy. Brunette. These are all words that have never in our natural lives been used to describe Nate Wolters, the small marketeer point guard filling in for Milwaukee's Knight of the Brandon table. These are all words that I will be avoiding in my short description of Nate's amazing play for the Milwaukee Buckaroonies. The Bucks are hardly a great team -- they're currently 2-3, and they were lucky to get an upset win over the Cleveland Cavaliers to pad that 2-3 record. But if it wasn't for the up-and-at-em play of this "young Buck" (yes, I will be arrested for crimes against words someday), they wouldn't even be 2-3.
Wolters is currently averaging 9-6-4 for the Bucks, and we have some new stats that give us context for Nate's splendor. According to NBA.com's "SportsVU" statistics, Wolters is currently throwing 56.3 passes per game. That's 19th overall in the league, despite the fact that he's 21st overall in assists per game! That means his passes aren't leading to quite as many assists as the rest of his peers, which is another sign of Nate's never-say-die attitude. Why generate a ton of flashy assists when you can demonstrate to your fans the true meaning of existential worthlessness by completing beautiful pinpoint passes to players that can't finish? Nothing is beautiful and everything hurts. Great performance, Nate. You're our first "Small Market Mondays" MVP candidate. Keep it up, handsome!
... wait, I said I wasn't gonna use that word. Seriously, how do I delete things?!?
Small Market Mondays Game of the Night: MEMPHIS GRIZZLIES AT INDIANA PACERS

The Grizzlies haven't gotten off to quite the season start they were hoping for -- they're currently 3-3 with a strange mix of blowouts, bad losses, and good wins. As I mentioned earlier (and will probably get more into next week), the Indiana Pacers have gotten off to their best start in decades. They're undefeated! Tonight's game, defensive slog though it may be, is really going to be a no-lose scenario for small marketeers like us. If the Grizzlies win, they're the small market David that's slain yet another Goliath, and they'll return to the Western playoff picture -- where they should be. If the Pacers win, they stretch their 7-0 start to an 8-0 start and further chisel their ridiculously strong start into the annals of league history. It's great! Here's hoping the game is even remotely watchable!

Other quick-hits for great small-market matchups in the coming week:
Toronto Raptors at Memphis Grizzlies (WED, 11/13): Although Toronto isn't technically a small market, their history of futility and general status as the only NBA team in Canada evokes the same sort of "only game in town" feeling you get from a small market team. So we'll count them for now. Should be a barnburner, if you're one of those weirdos that burns down barns every time they watch Rudy Gay and Demar DeRozan chuck indiscriminately against an excellent defense. If so, please turn yourself in to the authorities. Thanks in advance.

Milwaukee Bucks at Indiana Pacers (FRI, 11/15): This is one of those rare early season treasures that most people inexplicably never watch. Don't make that mistake. Nate Wolters is our current Small Market Mondays MVP choice, and Paul George is a reasonable "actual MVP" choice. The Pacers are probably gonna roll over the Bucks, but it's hard to sleep on that Wolters/Pachulia/Neal core. ... Okay, I retract that, it's pretty easy to sleep on them. But don't! Please?

Detroit Pistons at Los Angeles Lakers (SUN, 11/17): This is your obligatory "small market mainstay" versus "big market monster" of the coming week. The difference? The Pistons are probably going to be favored! It isn't just possible that they win, it's actually likely! Should be fun to watch the Pau Gasol revenge game to try and get the Pistons back for the 2004 Finals. Pau has a lot of saved up fury over that series, probably. Expect a 60-40-20 game from Pau "Laker for Life" Gasol, staved off only by a vintage 30 point 30 assist Chauncey Billups performance. (I live in a fantasyland made of snow cones.)
See you next week, Small Marketeers! Stay frosty.