Remember our cracked-skull columnist, Alex Arnon? He hit his head, fainted, and woke up a delusional man with tidings of a world where small markets ruled all comers. Yeah, about that. Over the summer, Alex tripped while walking backwards, managing to completely reverse the head trauma that created this series. Poor guy's back to rooting for the Knicks and wishing he still had his former faith. Our editor, Aaron McGuire, has no such idle whims -- to perpetuate this baffling feature, he's developed a drug that mimics Arnon's former mental losses just long enough to go on the weekly vision quest required to write this. Welcome back, #SmallMarketMondays! This week's subjects: the Pace Index, a Plumdog Millionaire, and THUNDERSPURS!

Hello, friends! Last time we broke our small market griddle cakes together, I was proactively celebrating next year's Thanksgiving and your small-market Trailblazers were 14-3. In the intervening weeks, I declared a silent moratorium on thanking people (YOTO) and your small-market Trailblazers followed up that 14-3 streak with a 7-1 patch (thanks, TBJ Prod! ... wait, damnit). Overall, after starting the season 2-2, the Blazers have gone 19-2 in the following 20 games. After playing 7 games, they were 5-2, but now they here. Started from 0-0 now they're 21-4. If you arranged their games in one win streak and one losing streak, they would have a 21-0 win streak and a 0-4 losing streak. If you are a computer, the Blazers are 10101-100. If you are a cat, Nic Batum has a 2-0 "owning a cat" streak. If you are dead, you do not care about Portland's W/L record because you are no longer capable of physical thought and movement. If you are Alex Dewey, write a post. (All statistics in this paragraph copyright $TAT$ LLC, 2013-2015, all rights reserved.)
So much has happened to the Western Conference leaders that it's almost hard to keep up! Which is exactly why we're going to completely ignore the Trail Blazers for the rest of today's column. Because I, Aaron McGuire, totally hate the Blazers and would never pick a Blazer for anything meaningful ever. Instead, we're going to follow the lead of our sponsor corporation, ESPN, and create something that nobody asked for but everybody secretly wanted. That's right: welcome to the Pace Index, your one-stop-shop for Pacers news and reviews! Bask in the glory of your beloved Champacers underneath the not-particularly-bright musty neon lights of Jollywood, VA. Appreciate Paul George's regal last name and Roy Hibbert's funny Parks and Recreatweets. Jest with the best or get left with the rest. We're getting turnt up 24/6, because we take Sundays off because we live in Indiana. Get ready to rumble!
Upcoming Pace Index features include:
THE RACE FOR 48: A bi-weekly counter updated to track Indiana's progress towards 48 wins. Some people might say that 48 is arbitrary. Well, some people, #48 is Jimmie Johnson's NASCAR number. And given that this is a "race" to 48, folks, you simply can't get more racist than NASCAR. ... Just a second, folks, getting word that "racist" does not mean "pertaining to car races." My bad.

THE SCENE: Our boots-on-the-ground reporter will give us the skinny on what's going on in Indiana's all-too-active downtown scene while the Pacers are pacing their way to the league's best record. One problem with this that I can already see is that our boots-on-the-ground reporter is actually a pair of boots on the ground, and I don't think he can write things because he is not an animate object. Maybe I'll trade up for that one toaster kid.

PARKS AND RECREATWEETS: This is going to be a twitter list composed of nothing but actors who play major roles on Indiana's hit T.V. property, Parks and Recreation. I didn't come up with a joke here, I just wanted to put them all in one place. It's funny stuff, guys.
Warning: Pace Index feature will exist exactly as long as this joke remains funny.
Warning #2: Actually, it wasn't funny to begin with, so it never existed.
Warning #3: Given the previous two warnings, if I remember Back to the Future right, your computer might start fading into nonexistence right after you read this and it'll be totally our fault. Sorry about that.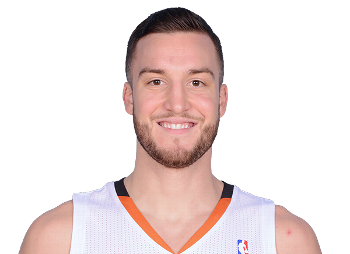 Phoenix Citizenship and Immigration Services presents the "Surprise! You're Arrested!" Miles Plumlee MVP Watch
Okay, okay. Phoenix isn't really a small market, at least for our purposes. It's a city of 1.4 million people that ranks as the sixth largest city in the nation. At 4.1 million people, the Phoenix metropolitan area is the 12th largest in the nation. It makes up almost 2/3 of Arizona's population by itself! So calling Phoenix a small market based on city characteristics falls flat. But I feel passably comfortable calling it a town with a small market mindset -- Robert Sarver's penny-pinching ways are the stuff of legend, and the way he let Steve Nash's supporting cast trickle away during the franchise mainstay's prime is one of the saddest low-key stories in sports. But, much like the Pacers, you'd be hard pressed to find any particular wealth of people who give a crap. Don't get me wrong -- you've got your respectable diehards, as you do in any market. But the franchise endures constant struggles at the bottom of the NBA's attendance ladder (and like with the Pacers, regardless of team quality -- even in the mid-aughts, they were a middling team attendance-wise who tended to draw much better on the road than at home) and the amount of hype Phoenix give its sports teams is seemingly inversely proportional to the city's size.
Best possible example of this: I gave out Halloween candy in Phoenix this year. I was wearing a Tim Duncan shirt. Given the Spurs/Suns rivalry, I figured I'd get a few callouts from trick-or-treaters. Nothing doing -- the only callout I got was from one kid dressed up as Kobe (specifically catcalling with "the Lakers are waaay better than the Spurs this year bro, we're gonna roll you in the playoffs") and one kid who was apparently the world's saddest Pistons fan (specifically despairing with "I miss the 2005 finals"). No, seriously, that's it! No Suns fan made fun of me for, needled me for, or otherwise gave a crap that I was handing out candy wearing the colors of their most bitter rival. Just confusing. This is all to say that I think we can establish Phoenix as a small-market in training, just waiting for a Detroit-esque mass exodus to scramble over the top. It'll probably happen when they run out of water.
Anyway, I really didn't think this particular Plumdog Millionaire would amount to much in the NBA. I figured there was a reasonable chance that Miles was as good as his brother Mason, primarily because Mason Plumlee has a strange dearth of knowledge when it comes to "playing the game of basketball" -- Miles was a more cerebral player at Duke, lacking the athleticism of Mason but making up for it by simply having a lot more smarts. Where Mason would jump wildly into the air for a rebound, Miles would set a clever box-out and tap it to make sure Duke got the rebound. He'd defend big guys adequately, relying on positioning and guile instead of skying for blocks. His offense was essentially nothing but tip-ins, but it's not like Mason was ever breaking out with Hakeem moves under Krzyzewski's watchful eye. Mason jumps and dunks. That's it. That's basically always been "it." So when Miles was awful and genuinely useless in the NBA last season, I figured it was more a sign that Mason would be pretty bad too than a sign that there were better things to come. Also: a general aspersion to the Plumlees as NBA quality players.
But that was not to be! By the third quarter of this season's second game, Miles Plumlee had already played more minutes in the 2014 season than he'd previously played in his entire NBA career. And he's doing stuff with those minutes, too. His defense has been textbook, showing a solid grasp of Indiana's scheme fundamentals and an NBA translation of his former focus on excellent box-outs and tip rebounds for Miles. (That wasn't supposed to be a pun, but now it is, and you're just going to have to live with it.) His offense is still quietly pretty abhorrent, but his defense has more than made up for it. And his rebounding has been an unexpected upgrade over Marcin Gortat's half-donkey'd efforts these last few years. He's added a David West-esque shot from the midrange that's been surprisingly useful for opening the floor for Bledsoe and Dragic, and his career trajectory has shot from "forgotten D-League backup" to "valuable starter that'll probably stick around on 5-6 million a year deals into the infinite" in no time flat. So he's this week's player-to-watch in our Small Market MVP segment. Who will take his place next week? I don't know! Probably me, I've got great fundamentals and as a resident of a city without an NBA team it's virtually impossible to be smaller market than I am. I bet Miles is quaking in his boots.
Small Market Mondays Game of the Night: DETROIT PISTONS at INDIANA PACERS

What better way to ring in the Pace Index than with another monstrous Pacers win? In 2011, the 62-win Chicago Bulls threatened for the first-ever perfect division record in the modern era, finishing tied with the NBA's 15-1 record (2005 MIA, 2009 BOS, 2013 MIA) with their only loss coming in an overtime 115-108 loss to the Indiana Pacers. Unfortunately for Indiana, the best they can do is tie that 15-1 mark -- as you might remember, their undefeated season was snapped a la Batman's back in The Dark Knight Rises earlier this year in Chicago. They lost by 16 points and it was hardly that close. So their divisional record currently stands at 4-1, with comfortable wins against Cleveland, Detroit, Chicago, and Milwaukee bookending that grotesque loss to the Rose-bearing Bulls. With two of their games against Chicago already in the books and comfortable wins against every other team in the division, I feel safe to say that the Pacers have as good a shot as anyone of tying that 15-1 mark despite the early loss. And that will continue tonight, since they're getting to face (while rested) an inferior Pistons team that had their hearts torn out in OT the night before. Just a guess.

Other quick-hits for great small-market matchups in the coming week:
Sacramento at Charlotte (TUES, 12/17): If the commissioner had known that the Kings would acquire Rudy Gay: Franchise Player (imagine that each letter in the preceding four words was scribed in sparkling, animated gold print), this is the kind of star-struck night that would normally merit inclusion as a Christmas Day game. Gay, Jefferson, Cousins? Total treat to get this a little over a week in advance. Thanks, NBA!


Portland at Minnesota (WED 12/18): One of the stranger stories of the early season is how unlucky the Wolves have been. The team is 12-12 despite reasonably good health and a rock-solid MOV (+3.7, generally the type you'd see with a 15-9 team rather than a 12-12 team). Assuming health, they should make the playoffs regardless, but their preternaturally good health to date can elicit a little bit of worry -- these healthy moments are the ones where the Wolves should be banking wins, not breaking even. The Wolves have a generally decent defense/offense combination, so this has a nice potential for being a mutual offensive explosion type of night. Something like their game a few days ago where the Wolves put up a single-game ORTG of 112 only to fall to San Antonio's 119. Watch it!

Oklahoma City at San Antonio (SAT, 12/21): Okay, so, breaking character for a second, OKC/SAS is one of the best western rivalries going right now. The Spurs think they should've had 2012, the Thunder think they should've had 2013. The two teams are atop the west, both entering tonight with 19-4 records and hopes as high as the moon. If the West has a favorite right now, it's in-arguably one of these two teams. Both teams will have two-days rest, so we'll be seeing both teams at their best (barring injury in the intervening week). Even if this wasn't a dreamboat of a small market matchup, this is a game everyone should be watching. No jokes, no sly witticisms, no sarcasm. This one is what the NBA is all about. It's the closest you can come to early-season appointment viewing.
See you next week, Small Marketeers! Stay frosty.
Continue reading
---