Long ago in a distant land, Alex Arnon was watching a Kings/Suns preseason game when he became so furiously enraged at a Tyreke Evans double-teamed isolation with 19 seconds on the shot clock that he hit his head, fainted, and woke up a delusional new man. To my understanding, he's now wholly ensconced in a bizarro world where some guy named Xenu created the Earth, MySpace is the most popular website on the internet, and small markets make up the vast majority of NBA coverage and traffic. So just remember the motto we've provided our cracked-skull columnist: "No superstars? No problem!"

Come one, come all and welcome to Gothic Ginobili's first edition of Small Market Mondays! We know you must be sick of all the attention that small markets get from the lamestream media. That Ben Gordon trade saga seemed to last FOREVER, didn't it? But we know what side our bread is buttered on. At this point, we really don't have a choice -- we HAVE to jump on this bandwagon to get precious page views. Aaron McGuire's McMansion isn't going to pay for itself, you know?
To start this week's installment off, it's only right to begin with the biggest storyline of the week -- the DJ Augustin revenge game. Augustin famously did what many superstars of his caliber have been known to do and made the move from the record-breaking, title-holding Charlotte Bobcats to a smaller market in Indianapolis. When asked about if the Pacers thought the Bobcats were competition due to their record-breaking season last year, Pacers GM Kevin Pritchard had this to say: "Charlotte is defending nothing. That's in boxing, you give the belt back. They don't have this year's trophy."
Meanwhile, Bobcats VP of basketball operations Rod Higgins confirmed what we all thought: Augustin understandably took less money in Indiana while giving up his starting role in Charlotte in order to play in a media market with 60,000 less people. As you must know by now due to the positively nauseating amount of coverage, Augustin went 1 for 7 from the field. In this writer's opinion, that underrates his game. It was absolutely one of the most efficient 1 for 7s this writer has ever seen. Every single one of his misses gave his teammates a great chance to hit the offensive glass as he intelligently took five threes knowing they'd result in long rebounds for his teammates. One would have to be delusional to think he was actually trying to make those shots and not displaying classic small market classiness by trying to make his teammates look good.
• • •
The Small Market Standings (Sponsored by The Memphis School of Modern Dance)
In a development surprising absolutely no one, small markets are currently leading almost every division in the league. The Bucks are leading the Central, the Magic are crushing the Southeast, the Blazers are in complete control of the Northwest, and the Spurs have basically already booked a ticket to the Finals with their undefeated record topping the Southwest. In fact, noted ESPN analyst John Hollinger insisted that we should stop giving the big markets handouts by featuring them on national TV over the better, more deserving small markets. But the poor truth-telling Hollinger was met by a classic big market apologist:
While I do agree with Mr. Hollinger that the NBA should be a meritocracy, we must remember that the league is only as good as its weakest team. For this reason, we must also televise teams with losing records like the 1-3 Lakers and 1-2 Celtics in order to keep them financially solvent. After all, there's a reason that the NBA has begun slowly phasing in plans to begin revenue sharing -- no one wants to see a team be contracted, even if it's a helpless big market squad like the talent-starved Lakers and their .250 winning percentage. As always, the big market wins came from the golden-hearted generosity of blue-collar smaller markets with the Washington Wizards allowing the Celtics to boost their confidence with a close win and the Detroit Pistons easing up the breaks to let the Lakers starters feel like superstars for one fleeting night.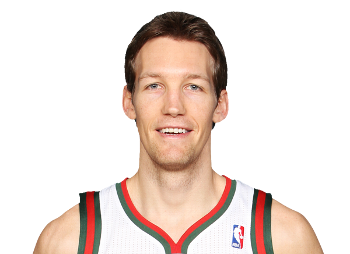 Bubba's Bait Shop Presents: "The Buck Stops Here!" Mike Dunleavy MVP Watch
Mike Dunleavy, heavy favorite in the 2012-2013 MVP race, is currently posting an astronomical PER of 27.12 on 70% shooting and leading his beloved Buckaroos to an undefeated record. While he took it easy on big-market Boston with a 7 point night there, he decided to ramp up his level of play in a fierce match-up against the dynasty-driven Cleveland Cavaliers wherein he dropped 27 points and added 12 boards. We'll be sure to update you on his performance later this week in what looks to be a marquee prime-time Wednesday-night match-up between Dunleavy's Bucks and the 2nd smallest market in the NBA, the Memphis Grizzlies.
Small Market Mondays Game of the Night
With so many great match-ups tonight, it's hard to choose just one to focus on: the Brooklyn Nets and the largest market look to pull off the unlikely upset on the Minnesota T-Wolves, playing without mega-ultra-superstar Kevin Love. Meanwhile, Indiana faces San Antonio in what is sure to be an excellent display of classiness, ball movement, and all around great teamwork. Great blue-collar hustle plays. However, the game of the night HAS to go to the Memphis Grizzlies hosting the Utah Jazz. This is sure to be a great battle between 2 of the smallest 6 markets in the league, and there's much on the line to play for here. Mo Williams will be leading the Jazz and he's on a mission to prove that his time in the big, morally destitute market of Los Angeles didn't corrupt his play too much. But, the Grizzlies' Marc Gasol and Zach Randolph are on a mission of their own -- to prove that there needs to be a rule declaring the first team to 20 offensive rebounds the winner. Because as every good analyst knows, the only points that really matter in basketball are hustle points.
This concludes your first Small Market Monday of the year, folks. Don't forget to vote tomorrow, even though it may seem like a lock. Gary Johnson needs every vote he can get, friends, so he too can win in a landslide like good ol' Jimmy Carter in 1980!