Long ago in a distant land, Alex Arnon was watching a Kings/Suns preseason game when he became so furiously enraged at a Tyreke Evans double-teamed isolation jumper with 19 seconds on the shot clock that he hit his head, fainted, and woke up a delusional new man. To my understanding, he's now wholly ensconced in a bizarro world where some guy named Xenu created the Earth, MySpace is still the most popular website on the internet, and small markets make up the vast majority of NBA coverage and traffic. So just remember the motto we've provided our cracked-skull columnist: "No superstars? No problem!"

We're skipping the introduction today, guys. I'm much too livid to pretend to be nice after seeing yet another display of classic big market self-obsessed hedonism. I'm even more furious at the fact that NONE OF YOU responded to my MySpace bulletin about this! Classless move, readers. Since none of you did, let me give you a quick run-down of that story. Someone took a candid photo of Mr. Antawn Jamison and his lovely partner strolling the streets of Los Angeles, violating their privacy to an incredible degree. Then, they had the depraved idea to make others judge his girlfriend as if she was just a piece of meat. But, you know what's riling me up the most? The fact that the writer seems to be proud of the fact that "you can hide a girlfriend like this in Cleveland, but in LA not so much".
You're right, Mr. Writer, you can "hide" a girlfriend like that in Cleveland. You want to know why? Because we small markets have things like dignity, class, and__ respect__. You seem to be lacking all three in "The City of Angeles [sic]." (Yeah. That's right. I know my Spanish, and I know you misspelled "Angels". Can't run one by me, folks.) We thought that sending you classy guys Antawn Jamison would change that... but apparently not. We even sent you one of the greatest coaches ever in Mike Brown, hoping to teach you some humility and letting you learn how to lose with dignity. But you know what you did? You fired him. Wait, let me fix that. You lied by saying you weren't going to fire him and then fired him the day after.
And to top it all off, you've apparently decided to replace a dignified, humble family man in Mike Brown with noted large market apologist Phil Jackson! Ahem. Sorry. Noted large market apologist and noted avid illegal substance abuser, Phil Jackson. I seriously have no idea how he's so coveted -- he's only ever won championships in large markets and only did so with some of the greatest players of all time. Like that's so hard, Mr. "Zen Master". I'm sure you're the guy who also brags about that one time you beat Goldeneye on Nintendo 64 without dying with your Gameshark on! Ugh.
So, to recap: in the span of a week, big markets, you've shown that not only do you have no morals, you also have no class, no respect for the law, no respect for anything virtuous, and no respect for non-tool assisted video game speed runs. [Ed. Note: Nobody's told him they hired Mike D'Antoni yet. I refuse to be the first.]
Like we'd expect anything else from you, you big market boors.
• • •
The State of The Small Market Union (Sponsored by The Memphis School of Modern Dance)
Our beloved small markets are currently in decline... but for good reason! While small markets led most divisions at this time last Monday, they currently lead none in the east and 2 out of 3 in the west. However, it's obvious as to why small markets currently have stepped back a bit in the East -- they're making up for the unfortunate devastation Hurricane Sandy caused. Normally it'd be small markets bringing the destruction to the big markets, but Sandy did it for them. In a traditional move of small market classiness, they've let the New York Knicks go undefeated in the time they need it most. The thoughts and prayers we usually reserve for the victims of big market foolishness are currently going to the victims of Hurricane Sandy -- we wish the best for you and yours here at Small Market Mondays.
In brighter news, the Charlotte Bobcats set yet another record by beating the Dallas Mavericks for the first time in their franchise history! Normally you wouldn't expect to see a team with a fanbase as small as the Bobcats go winless against a bigger team, but it's quite obvious that Michael Jordan was corrupted by his mentor Phil Jackson during their years together and has bought into all that "big markets win championships" mumbo jumbo. Good to see the 'Cats returning to their dominant small market roots. Bear down Cats! [Ed. Note: Please take a second and try to imagine a cat bearing down. Like... Pooh Bear or something. This is irrelevant to both this story and basketball as a whole, but I found it very amusing.]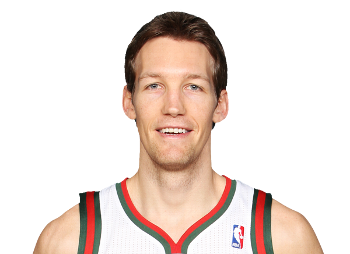 Bubba's Bait Shop Presents: "The Buck Stops Here!" Mike Dunleavy MVP Watch
Former Indiana Pacers superstar Mike Dunleavy, heavy favorite in the 2012-2013 MVP race, was posting an astronomical PER of 27.12 on 70% shooting and leading his beloved Buckaroos to an undefeated record at this time last week. Until they played the powerhouse Grizzlies, that is. The Bucks lost that game by 18 as Dunleavy only made 4 of 10 shots but that wasn't the worst of it. After thoroughly handling the Wizards on Friday night, Dunleavy received some terrifying news: his father was in consideration to be the next coach of the classless Los Angeles Lakers. This terrible news rocked Dunleavy to his very core as his posted a season low 14 minutes in his next game against the Celtics, a 4-point loss which they definitely would've won had their MVD ("Most Valuable Dunleavy", not "Most Venereal Disease") not been traumatized by the news. He became so angered at these developments that he flew into a fit of understandable rage and tried desperately to exact physical revenge on the Celtics, fouling 4 times in his 14 minutes! Should he not be able to get over this disgusting news, we might be forced to change our MVP watch to another deserving Small Market Superstar.
Sometimes, the brightest stars really do die out the quickest.
Small Market Mondays Game of the Night
Last week's game of the night was an absolute THRILLER between the Jazz and the Grizzlies, featuring tons of offensive rebounds, hustle plays, and good old-fashioned family fun - will the kiss cam ever get old!? Tonight is another thrilling night of NBA action, with the Thunder traveling to Detroit, the Timberwolves traveling to Dallas, and the Nuggets traveling to Phoenix. But, our pick is one rooted in the future of the NBA -- the Hawks are traveling to the greatest small market of all, Portland, to face rookie of the year front-runner Damian Lillard. Remember how good Portland was supposed to be until commissioner David Stern told Brandon Roy and Greg Oden to fake knee injuries so that the league would still be competitive, just he did with Sam Bowie? Yeah, that's what Damian Lillard is looking to bring back... until he gets traded to a big market desperately in need of their own superstar, of course.