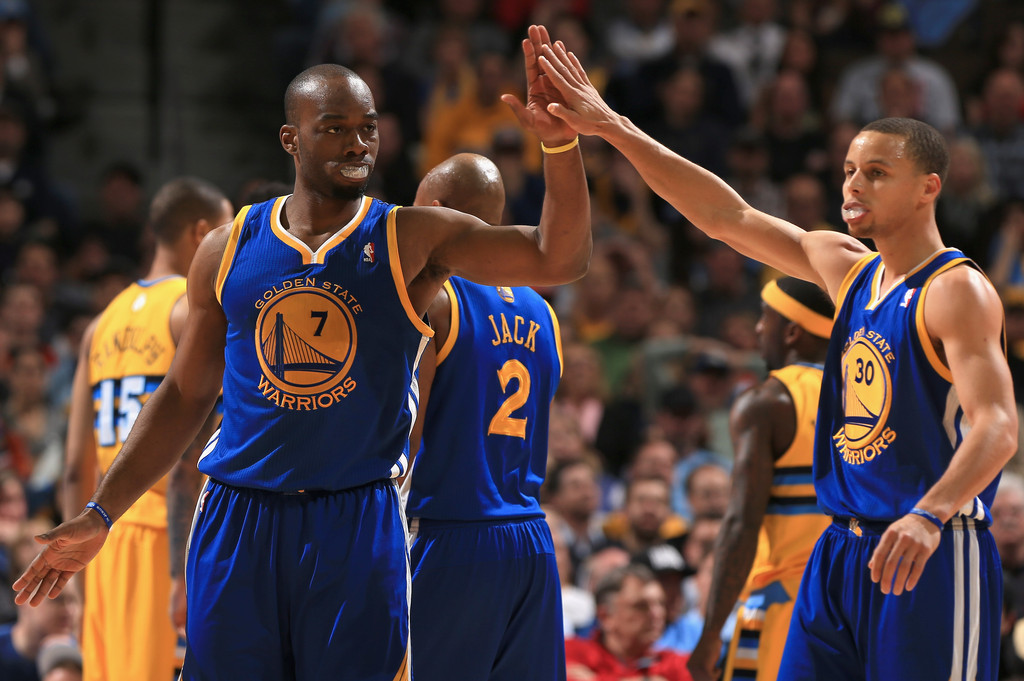 Hey, all. Aaron here. Both Alex and I have an enormous wealth of statistical expertise on our side -- I've got a degree in statistical science and work as a professional statistician in the banking industry, he has a degree in salamander geography and used a calculator once. Given this, as the 2013 Playoffs soldier on, we're planning to occasionally tackle statistical quirks and curiosities we find interesting or elucidating. Answer the questions that we forgot to ask in the first place. Et cetera, et cetera. Today's topic: Denver's mountain air. Or, more accurately, the diminishing returns thereof.
Entering the playoffs, things looked pretty simple for any garden variety prognosticator. Chalk looked poised to reign -- none of the one-through-three seeds in either conference looked even remotely prime for an upset. Teams had either finished the season strong (DEN), faced opponents that were so depressingly injured that they could solve their late-season struggles (SAS), or were simply in a class completely beyond their opponent (MIA). It just didn't look like there were going to be any upsets on the top-line -- if anything, perhaps there'd be an upset in the 4/5 spot, but those are scarcely upsets at all. Chalk, chalk, chalk. Chalk everywhere.
"Well..."
As we stand, the Warriors are on the verge of a monumental upset. Don't sell this Nuggets team short -- they won 57 games, posted a home efficiency differential that makes lambs bleat, and feature a wealth of talent with an excellent play-calling coach. The Warriors limped into the playoffs with a late season slide that took them from a contender for HCA to the verge of the eight seed -- for a short period of time, it actually looked like they were a threat to miss the playoffs. During the 2013 calendar year, the Warriors posted a regular season record of 26-25, just ONE game above 0.500 -- the Nuggets were 40-10. So you must excuse me if I'm hammering the point home a bit: this Nuggets team is a good team, and what the Warriors are doing is reasonably surprising (even if I wrote several good -- and strangely prescient -- reasons why the Warriors had a good shot at the upset in the Gothic Ginobili series preview).
One of the few things we thought we knew going into the playoffs was this: the Warriors couldn't possibly beat the Nuggets at home. That was part of why many smart analysts chose the Nuggets in 5 -- even if the Warriors match up reasonably well with the Nuggets, there was theoretically no threat of Denver dropping any of their home games in the first round. Simply impossible. The Nuggets were 38-3 at home this season. Entering their first round series, they'd won 23 straight home games. Of course, that ended up being a somewhat silly worry -- the Nuggets were a few errant calls and an Andre Miller explosion away from losing game 1, and they got thoroughly embarrassed in a game two blowout that wasn't as close as the 131-117 score made it seem. Down 3-1 with their backs against the wall, it's tough to figure out how to handicap these Nuggets. They WERE unbeatable at home -- are they, still? Or was the appearance of infallibility bunk to begin with? In our first installment of our stat-based playoff feature, I'll examine that question. Continue reading →