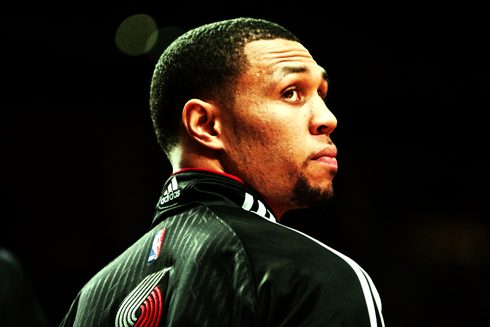 "I want to thank Paul Allen, Larry Miller, Coach McMillan, the entire Trail Blazers organization and our fans for all of their love and support during my time in Portland. It's been a great ride."
-- Brandon Roy
Lost amidst the turmoil over David Stern's erstwhile turn as owner of the Hornets and the wild free agency period we've been blessed with, Brandon Roy retired this weekend. I've spent a few days grappling with what this means for the league, and for me. To that end, I polled people on twitter today about their five favorite players. Explicitly left out Roy from my own list. Partly out of curiosity, partly to see if anyone would put Roy if I neglected to mention him. Much to my surprise, nobody did -- perhaps because to most people it seems he's been gone a long, long time. No longer Roy, there lies a ghostly crossover and the ever-fading image of the perfect fadeaway, an flickering image of the star once known as Brandon Roy. Maybe the real Brandon Roy died a long time ago. But it doesn't really matter whether you think Roy left his mortality behind long ago, or refused to believe his demise until he uttered the words I started the post with.
Let's take a few moments to reminisce over him, then.