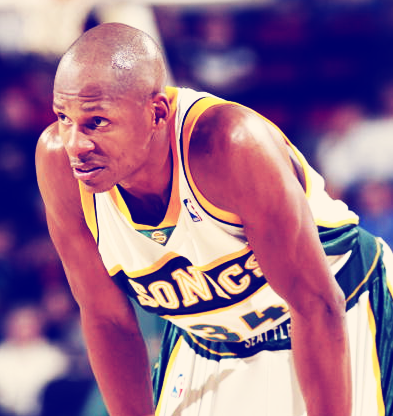 "The fox knows many things, but the hedgehog knows one big thing."

--Isaiah Berlin, quoting Archilochus
Ray Allen is the ultimate hedgehog and Steve Nash is the ultimate fox, in Berlin's famous dichotomy of historical geniuses. This placement of Allen and Nash is true, but difficult to write about, largely because the argument is so straightforward if you understand both players (and also because Berlin's dichotomy is - as Berlin knew - flawed at its core). We're rolling with it, though, so as to uncover the mystery of chessboxing; that is, the essence of these two athletic geniuses. Nash is the fox and Ray is the hedgehog. Game on.
Anyway, in 2006, Nash and Allen both led their Suns and Sonics to a high-scoring, double-overtime classic. A dual for the ages. It's the kind of game that would've had highlights running on SportsCenter for weeks. That is, if it hadn't happened on the exact same night Kobe dropped 81 on the defenseless Raptors. Some based uploader (MrMagic2worthy) uploaded the whole thing to Youtube, and yes, it's more than 2 hours long, but I have to say: this is a must-see. Click the jump for the videos, and a whole wheelbarrow of words.