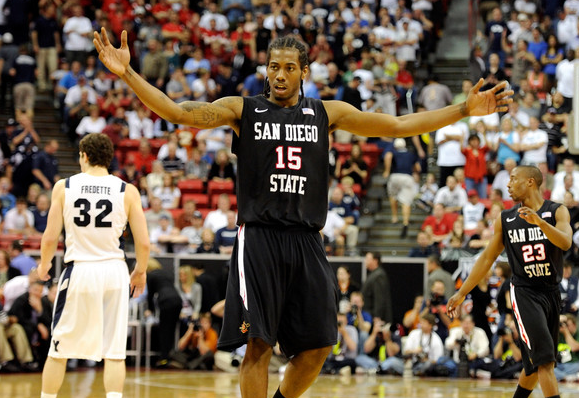 O vanity! you are the lever by means of which Archimedes wished to lift the earth!

-- Mikhail Lermontov
I have a series of divisional previews coming down the pipe later this week -- rather simple stuff, a nice three-point summary of each team meant to be a pre-free-agency preview of where each team stands after last season and the draft. But this is my blog, and I feel as though being the editor allots me the creative freedom to write my own odd vanity pieces. So, on that note, here are some freeform thoughts on Kawhi Leonard.