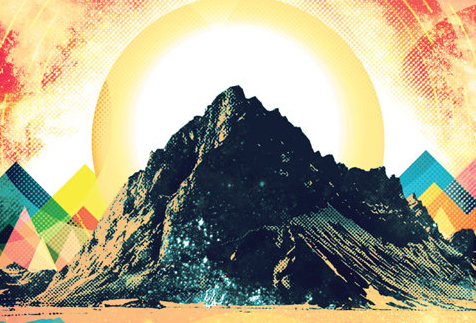 "The Italians have a phrase, inventa la partita. Translated, it means to "invent the game." A phrase often used by soccer coaches and journalists, it is now, more often than not, used as a lament. For in watching modern players with polished but plastic skills, they wonder at the passing of soccer genius—Pele, di Stefano, Puskas—players whose minds and bodies in not so rare moments created something unfound in coaching manuals, a new and continuously changing game for others to aspire to."

--Ken Dryden, "The Game"
A couple weeks ago, Aaron wrote this must-read piece about tenacious Spurs rookie Kawhi Leonard that got a lot of traction. The money quote is probably this take on Duncan:
"Never mind that Duncan on defense has always been one of the most beautiful things the league has to offer. The defensive structure of the Spurs as a whole, really, but Duncan especially: Tim's defense has always inhabited a brave world oscillating between the bounds of reactive and impressionistic fluidity on one end to a prescriptive and predictive rigidity on the other. Duncan's defense has always been equal parts shutting down what the offense gives him and preventing the offense from giving him anything he can't handle in the first place, through reputation and savvy alone."
This quote hints at what makes a player great or interesting, as opposed to merely good or simply lacking. When we're making projections and figuring out which team will hold the trophy in June, we sometimes talk about where in the rotation the D-league players come up. We also like to talk about the black holes on offense, the players that make terrible rotations on defense, the players that can't buy a rebound, and so on. And this makes sense: Often when a team gets eliminated you can point to a single thing that went wrong, a single matchup or difference in depth at a position that got exploited over and over. But this is only half the story.
Basketball is not just a game of mistakes, of - you might say - mere violations in the fabric of a designated right way. We all know about players that defend a star perfectly and have to live with a mismatch or an offensive clinic. It's that Dirk triple-move on poor Nick Collison and more generally it's Dirk's greatness in creating space. It's Chris Paul slowing the game to a halt or bringing it to its true, blistering speed. Skills and creativity determine far more than mistakes and holes at the highest level of play. There's a affirmative, creative, impressionistic, reactive part of basketball that brooks no law and finds no need of patterns, and it's where the soul of a great basketball player is found. It's the oscillation between the reactive/impressionistic and prescriptive/prepared - and the total, competitively-motivated embrace of both tendencies - that seems to me the essence of a baller and the poverty of a scrub. Continue reading →