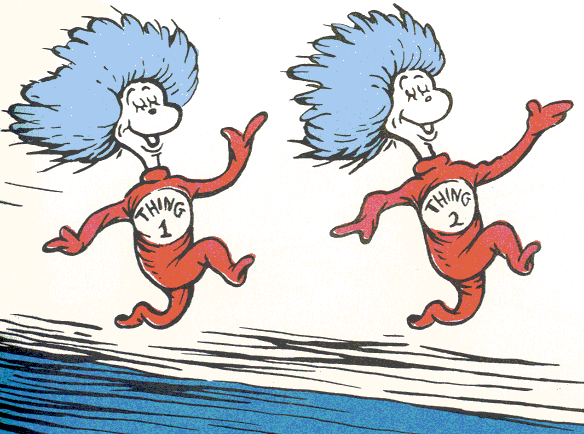 This blog is run by two individuals. These two individuals have names, though they will readily admit that neither are the stars of an Ayn Rand screed. The men in question:
AARON MCGUIRE: Statistician, Editor in Chief, Major Dude
The founder of the blog and current head editor, Aaron is a corporate statistician by trade and a sports fan by wares. Writes player capsules, statistical analyses, and creates all art and layout needs for the Gothic. Has a strange affection for the Courier font and fixed width tables, probably born out of his affection for Unix and statistical programming in R. His future plans include happiness. Very long winded. It is killing him softly to make this introduction so short. Follow him on twitter here: @docrostov. Here are a few of his best posts.
ALEX DEWEY: Old Guy, Head Writer, F-Sharp Dude
The co-founder of the blog and current head writer, Alex is an unemployed jack of all trades, if you redefine "all trades" to mean "computer science, not owning a car, and mathematics." Writes ace book reviews, disturbing Lovecraftian horrors, and fills in with clutch posts to make the blog work well. Has a strange sense of humor that's part Posnanski, part coyote, and part Butta. "See you space cowboy." Follow him on Twitter here:
@DewNO
. If you want to contact Alex about writing or if you have a job you think he might like, please direct inquiries to Alex(dot)Dewey(dot)1989(at)gmail.com. Thanks. Here are a few of his best posts.
ADAM KOSCIELAK: Law Student, Damn Regular Writer, Paradoxical Dude
Adam studies law in Poland, which is odd considering he considers himself Canadian. Writes everything that comes off the top of his head, including but not limited to rants, appraisals and love letters to Steve Nash and Marcin Gortat. He still believes that The Lord of the Rings would've been much better if Douglas Adams wrote it. Ironically, he always forgets to pack his towel. Follow him on Twitter at @adamkoscielak, and win his love forever by tweeting at him with devotionals on Marcin Gortat.
ALEX ARNON: Chill Bro, Meta-Hipster, All-Around Good Dude
Just another 21-year-old with no clue whatsoever as to what he wants to do with his life, so he writes about the NBA and listens to Rick Ross to pass the time until some unexplainable act of fate bestows a passion upon him. Or, more likely, until he finally accepts that he needs to bow down to The Man. Unapologetic devotee of ignorant trap music, the New York Knickerbockers, and Murakami novels. Follow him on Twitter at @Alex_Arnon, and win his love forever by tweeting at him with the hashtage #THUGLIFE.
Want to write for the Gothic Ginobili? Drop us a line.
(In addition, credit for our splendid logo goes to Matt DiMarzio, without which this site would look like a trash can. Thanks, Matt.)